There's more in our gardens and woodlands to gather and preserve this autumn than fruits and vegetables. Along with the tomatoes, zucchinis, and berries that you'll be canning and freezing this fall, take time to preserve the inedible bounties of the season.
Enjoy Local Fresh Flowers
You don't need an official cutting garden to appreciate the fragrant, colorful blossoms still on display throughout northern Vermont in early autumn. Take a stroll along a country road or a nearby walking trail to relish the sights and smells of nature's garden — and bring a little bit of it home with you.
For a festive autumn flower arrangement, Heather Listenik, lead designer at The Village Green Florist in Essex, combines a handful of chrysanthemums (the bronze and gold varieties) with other fall favorites, such as sunflowers, yarrow, roses, and larkspur, with a little solidago for accenting. Add a rose or carnation to the mix, she says, for a warm, rich tone.
Creative Vases
When you're picking up a pumpkin or two at your local farm stand for the front stoop, grab an extra one for a festive homemade vase.
DIY Project
"First, scoop out the pumpkin pulp and seeds, and place a plastic plant liner on the bottom," Listenik says. "Then, set a damp Oasis floral foam inside the liner. Use tree fern, leather leaf, lemon leaf, eucalyptus, or a handful of brightly colored leaves to camouflage the foam." Just add flowers for an eye-catching display.
If you're planning a formal dinner party or just prefer a more elegant look, Listenik has the perfect floral centerpiece for you.
DIY Project
For this project, you'll need a 12- x 6-inch clear glass cylinder vase, Listenik says. Fill the vase with 1 ½ inches of water. Then, add a thin layer (1/2 inch) of rocks, marbles, or plastic gems to the bottom of the vase.
"Now, create a small, hand-held bouquet — 6- x 5-inches wide — that will fit inside the vase," Listenik says. "Tie it with your choice of wire or ribbon." Cut all the stems to the same length, and place the bouquet within the cylinder. "This creates a focal point and is an alluring, pretty addition to any dinner table," she says.
Dry Late Summer Flowers for Lasting Beauty
"Some flowers that are easy to dry from your cutting garden include peonies, cockscomb, strawflower, and silver king," says Wayne Sprengeler, co-owner of Wildflower Designs, an upscale flower shop in Stowe. Take the time to properly preserve these garden beauties, and you'll enjoy the delights of the growing season all year long.
DIY Project
"Be sure to hang your flowers in a dry, dark place where there's plenty of air circulation so they won't mold and the flowers will hold their color better," says Janice DeGoosh of The Pink Shutter, a European-style flower shop in Montpelier.
Sprengeler also suggests laying your cut flowers in a baking dish filled with play sand and topped with cheesecloth, and placing the dish by a dehumidifier in the basement. "Later, when your dried floral arrangement is complete, use a floral glaze like Pokon Silk and Dried Flower Cleaner to bring your creation 'back to life" and keep it looking fresh and clean," Sprengeler says.
Create an Autumn Welcome
Look no further than the side of the road or your backyard to collect enough grapevine to make your own fall wreath. "This is the one thing I love doing every year," DeGoosh says. Once you've gathered your grapevine, use it right away while it's still fresh and pliable.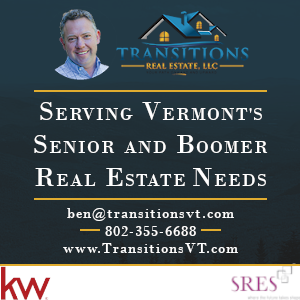 DIY Project
"Wrap it around like you're wrapping a garden hose," DeGoosh explains. Then, place the wreath in a dry place – on a porch or in a garage – to set over the course of a week or two. Virginia creeper, she says, also makes a nice base for a wreath or can be used, along with the grapevine, to adorn your front porch railings. When winter hits, DeGoosh suggests adding some greenery and lights to the vine for instant holiday décor.
"Once the wreath's dry, I may let the leaves fall off and add dried flowers for color, or I might keep the leaves on," she says. "I like the 'fall' look of the grapevine leaves. They hold their shape for a long time, and then when it's time to crumble them off, you're left with the vine."
DeGoosh collects and dries hydrangeas, milkweed pods, roses, sunflowers, lavender, and peonies to adorn her fall creations. She also looks for roadside berries, like winterberry, to add color and texture to her wreaths. For more "oomph," pick up some colorful accessories, like dried pomegranates or orange slices at your local floral shop.
Dress up your Mantel with a Touch of Fall
Although doorways and tabletops get the most attention when it comes to seasonal décor, mantels provide the perfect blank slate for your creative inclinations. "Creating a fireplace mantel arrangement is one of my favorite autumn projects," says Sprengeler.
DIY Project
Loosely arrange, or braid, grapevine and Asian honeysuckle to create a light and airy base, Sprengeler suggests.  "Next, add hydrangea and dried oak leaves for depth," he says. For some added color, Sprengeler incorporates some of the season's bolder varieties, such as sunflowers, larkspur, yarrow, and statice, into his mantel arrangement. "I also like to use some dried flowers that we sell at my shop, such as poppy pods, chili peppers, and mini pomegranates," he says. "And don't forget things like Indian corn and lotus pods."
The forest is teeming with creative accents for your fall décor projects. "When you're out on a nature walk, keep an eye out for birch bark, pine cones, tree moss, an abandoned bird's nest, and hopefully, some pheasant feathers," Sprengeler says. "Any botanicals that you find in the woods can be zapped in the microwave for a minute to kill any organisms."
"And one last tip … Just before company arrives, selectively place a few fresh flowers and ornamental berries in the garland, as they will last the entire evening," Sprengeler adds.
This article was contributed by Amanda Kuhnert.
Related Articles & Free Subscription
Autumn Is Ideal for Jasper Park Visit
Bold and Beautiful Alliums for Every Garden
Flower Bed Maintenance Keeps Gardens Looking Their Best All Summer Long
Free Subscription to Vermont Maturity Magazine