Anyone looking for the perfect early fall outdoor vacation could do no better than to head for Jasper National Park, the northernmost of four extraordinary preserves that are among the best reasons to visit Canada. There are actually four contiguous parks, all protected as UNESCO World Heritage Sites. Jasper and Banff are in the province of Alberta, while Kootenay and Yoho are in next-door British Columbia.
Early through late September offers the best chance for encountering the bright blue skies that are perfect for seeing soaring mountaintops and fascinating wildlife. This is also a fine time for colorful fall foliage.
Picking the right time to visit is critical. While the parks are open year-round, wintertime driving can be quite challenging and outdoor activities largely limited to skiing. Later, even after lake ice starts breaking up during late spring, sightseeing is much less appealing because gray skies and rains often dominate the scene. At that time mountaintops are cloud-covered and animals generally stay deeper in the forest, away from easy viewing.
However you arrive at Jasper — by road (roughly 10 hours from Vancouver or four hours from Edmonton) or rail, the town of Jasper will almost certainly be your first stop. Contained within the park, the 4,000-plus population hamlet has many restaurants (most fairly pricey), a movie theater, some interesting century-old stone structures and accommodations at many price levels. This former fur-trading outpost was where the predecessor to Jasper National Park was established in 1907. It became a stop on the Grand Trunk Pacific Railway in 1911 and the Canadian Northern Railway in 1912.
The actual designation as Jasper National Park happened in 1930, when Canada passed the National Parks Act. Park rules severely restrict growth, both in the actual size of the town and in the height of its buildings. No structure can block views of the surrounding mountains.
To hear a bevy of interesting tales and lore, join one of the free two-hour evening walks that start at — and are sponsored by — Jasper's Tourist Information Center. A terrific overview can also be seen by taking the Jasper Tramway to its observation deck. Every nine minutes a seven-minute ride climbs to the peak of 7,424-foot-high Whistlers Mountain. While weather rarely halts the ride, on clear days the mountain vistas are absolutely stunning.
Jasper provides great opportunities for hikers at every skill level. For almost everyone, a 10-minute ride from town is Lake Beauvert, adjacent to Jasper Park Lodge. Guests and non-guests are welcome to stroll around the lake, take in spectacular views of a snow-capped Whistlers Mountain and hopefully spot some photogenic animals. Jasper also boasts some 200 miles of bike-friendly trails that reach deeply into some of the park's most scenic areas.
While Jasper visitors soak up the scenery, they are also advised to be aware of the diverse creatures that call the park home. In mountains and meadows these include the Rocky Mountain goat, bighorn sheep and the hoary marmot that communicates by intense whistling. According to locals, it's their whistle that gives mountains in Jasper (and even Whistler, British Columbia) their names.
In forested areas, mammals include moose; white-tailed, red and mule deer; caribou; and red squirrel. Also present are the gray wolf, grizzly and black bears, wolverine, lynx and puma. Guides note that Jasper is home to some 280 bird species.
The 144-mile-long Icefields Highway, stretching from the town of Jasper to the Jasper-Banff park border, should not be missed. Open year-around, it provides major-league challenges to wintertime drivers. Between late spring and early fall, however, this excellent road offers seemingly endless incredible views and stopovers.
For example, 18 miles south of Jasper is Athabasca Falls. Here, mists caused by the Athabasca River crashing into the canyon below spray visitors, and numerous trails here can easily tempt visitors to extend their stay. Some six miles farther south is Sunwapta Falls, quite close to the highway, where another impressive waterfall that plunges 60 feet is viewable.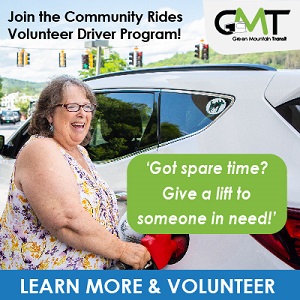 The best of ice fields occurs around midpoint, some 60 miles south of Jasper, at the Athabasca Glacier. Here many travelers stop to take a ride on a motorized vehicle with oversized wheels that regularly ventures onto a portion of the actual glacier.
This excursion, which runs almost continuously during warm-weather daylight hours, provides safe access to those who want to stroll on a real glacier without worrying about the potential deadly accidents that can occur by stepping into crevices hidden by recent snows. Tour passengers who ride contraptions that combine bus cabins with oversized wheels are taken to a strictly controlled, constantly examined area. There they can walk on what is essentially a sizable icy parking lot with clearly marked boundaries.
For many, an even more fascinating experience is a guided hike that skirts the glacier's front and perimeter. During much of the two-hour walks, visitors cross terrain the glacier itself used to cover. Indeed, the whole experience of encountering areas from which the glacier has retreated during the 160 years since explorers first encountered it is truly amazing.
The Icefield Center, directly across the highway from the glacier, is the starting point for glacier vehicle tours. It is also home to the Glacier View Inn, which occupies its top floor. This is essentially the only place between Jasper and Lake Louise available for a meal or overnight stay.
The nearest major airport is in Calgary, some 80 miles east of the town of Banff.
Travel Alberta is a great source for everything you'd want to know about anything you'd want to do in the province: TravelAlberta.com.
This article was contributed by Robert Selwitz.
Related Articles & Free Subscription
Thrifty Travel: How to Find Inexpensive Travel Accommodations
Traveling Can Be Very Good for the Elderly
Free Subscription to Vermont Maturity Magazine