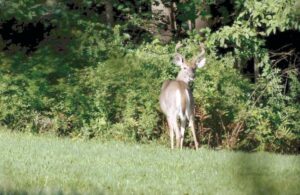 Finding a place to hunt is relatively easy, but hunters tend to congregate where deer are most numerous, typically on lowland farm country — where posting is also
common. However, the hunter who shows respect for the landowner and asks for permission to hunt can often find private land to hunt on. Generally, the biggest bucks with the best racks are found at the higher elevations on the Green Mountain Range and in the remote areas of the northern one-third of the state. However, the greatest numbers of deer are found in the lower elevations, particularly in the central, eastern and southern portions of the state.
Landowners who permit you to hunt on their land are doing you a favor and placing their trust in you. Here are some recommendations to prove their trust was not misplaced.
Respect the landowner's property–hunting, fishing, trapping, or otherwise using it only when and where the landowner approves.
Understand clearly where you can and cannot drive or park your vehicle and abide by those restrictions.
Leave your name, address, phone number and also make, model, and license number of your vehicle with the landowner or use the Courtesy Permission Cards.
If you have permission to return, find out if there are certain times or places that you should avoid. Let the landowner know where you will be and when.
Know the property boundaries and do not trespass on adjacent property.
Keep your hunting party small and let the landowner know exactly who will be hunting with you.
Don't walk through unharvested crops or hunt near livestock or buildings.
Leave gates as you find them. Cross fences in a manner that will not break or loosen wires or posts.
Don't litter. Carry away litter left by others.
Landowner permission is not required for hunting on private land in Vermont, except on land legally posted with signs prohibiting hunting.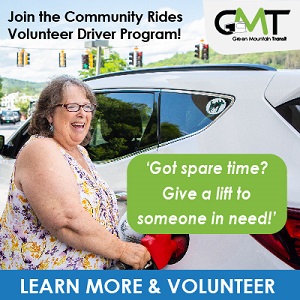 Hunting on Public Land
Thousands of acres of public lands are distributed widely across Vermont. Most of these lands are open to hunting, fishing, and other forms of wildlife-based recreation.
State Lands and State-Managed Lands
State lands include Wildlife Management Areas, state forests, riparian lands and conservation easements.
Federal Lands
Silvio O. Conte National Fish and Wildlife Refuge
Missisquoi National Wildlife Refuge
Green Mountain National Forest
The Nature Conservancy (TNC)
There are 55 TNC natural areas in Vermont and all are open for fishing, and all but one are open for hunting. The majority are open for hunting without permission, but some have restrictions and/or require permission.
Courtesy of the Vermont Agency of Natural Resources, Fish and Wildlife Department. For more information visit VTFishAndWildlife.com.
Related Articles & Free Subscription
Autumn Is Ideal for Jasper Park Visit
Prevent Tick-Borne Diseases While Enjoying the Outdoors
Free Subscription to Vermont Maturity Magazine
Free Subscription to Vermont Maturity Magazine