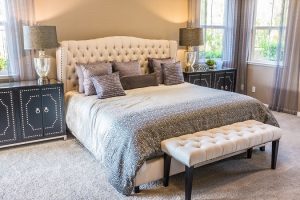 The type of bed you live with can actually affect your health. While most believe that headboards and footboards are merely decorative, they can affect your overall well-being and the attitude with which you wake up every morning. My advice is for you to buy the very best bed and mattress you can afford. By all means, don't be afraid to take off your shoes and lie down on the mattress of your choice at your local furniture store or mattress outlet. This truly will be the only way to evaluate what type of mattress is comfortable to you. Flipping your mattress at least once a month will prolong its life — at least to the average eight to 10 years they are supposed to last.
There are many types of bed accessories: headboards, footboards, bed frames. What you choose is strictly a personal choice and an important decorative one. Read the tips below to make sure your selection is the right one for you.
Upholstered headboards and upholstered beds provide a great deal of comfort. Due to the all-around padding, there are no sharp edges on which to get hurt. Today's designs are eye-catching, because the headboard can be quite tall, giving your room an immediate focal point and so much upholstery adds to a cozy feeling. Some of these backdrop headboards can be custom-made to accommodate almost any type of decor from contemporary to Moroccan. One drawback to a fully upholstered headboard is that fabric does collect dust, and so it needs to be vacuumed often. This bed is not perfect for someone with allergies. Additionally, this type of bed will need to be reupholstered every so often, as the fabric will wear.
Wood headboards are pretty much the standard in most homes. They are easy to maintain with a duster and a bit of furniture polish. A great variety of designs are available from traditional to contemporary. The cost of your headboard will be directly related to the type of wood used and the craftsmanship. Rest assured, there is a wood headboard for every budget.
Four-poster and canopy beds are the grande dames of beds. They are majestic due to the architectural presence they afford the simplest of rooms. These three-dimensional structures can be made of almost any material: rustic wood slats, iron, finely crafted wood and upholstery. These beds are great for large rooms because they help create a room within a room. Some people choose to drape this kind of frame in fabric. Originally, these beds were draped with fabrics to diminish drafts and cold nights, and in warmer climates, netting was used to keep insects and bugs away from those sleeping. Others choose to leave the frame bare, which allows one to appreciate the design. Make sure to measure your ceiling heights before you buy this type of bed, as you will need some space — ideally a minimum of 12 inches above the four posters or canopy — for visual relief.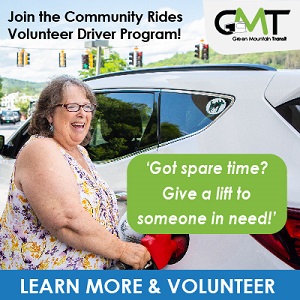 This article was contributed by Joseph Pubillones.
Related Articles & Free Vermont Maturity Subscription
5 Tips To Help End  Your Spouse's Snoring  
Plants for Every Room of Your Home
Simple Changes to Keep a Home Safe for Aging
Free Subscription to Vermont Maturity Magazine