Age Well, the leading experts and advocates on aging in Northwestern Vermont, is thrilled to announce Connie Leach to their Board of Directors. A resident of Middlebury, VT, Leach is the Executive Director of EastView at Middlebury
On why she made the decision to join Age Well's board, Leach had this to say:
"Creatively strengthening our communities has always been at the heart of my professional and civic work… whether focused on environmental stewardship or enhancing the lives of seniors. I'm thrilled to have this opportunity to unite with so many others in supporting Age Well's team and mission."
Leach was born and raised in Vermont, is a graduate of Williams College and the University of Michigan. She completed Vermont's rigorous Nursing Home Administrator-in-Training program in 2018 and is also a Certified Dementia Practitioner.
Prior to EastView at Middlebury, Leach was involved in the environmental services industry including the State of Vermont Chief of Recycling and Resource Conservation, a project manager role for the Rutland County Solid Waste District, and the co-founder and Executive Director of the ReStore.
"We are delighted to have Connie on our Board," shared Age Well CEO, Jane Catton. "She brings not only a depth of business experience in the assisted living sphere, but she also has a deep concern for our ecology, environment, and long-term sustainability. She already has great ideas and suggestions, as we think about long term environmental sustainability for our offices at Age Well and more."
To learn more about Age Well and their services visit AgeWellVT.org.
Related Articles & Free Vermont Maturity Magazine Subscription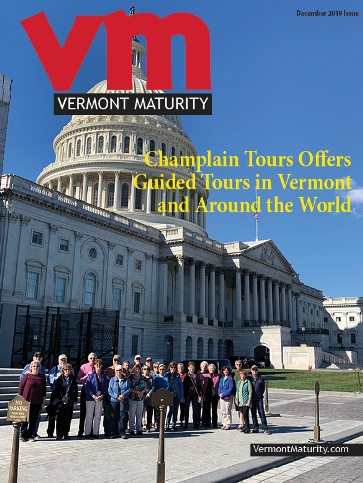 How to Choose an Assisted Living Facility
The Vermont Republic – The Story of When Vermont was an Independent Country