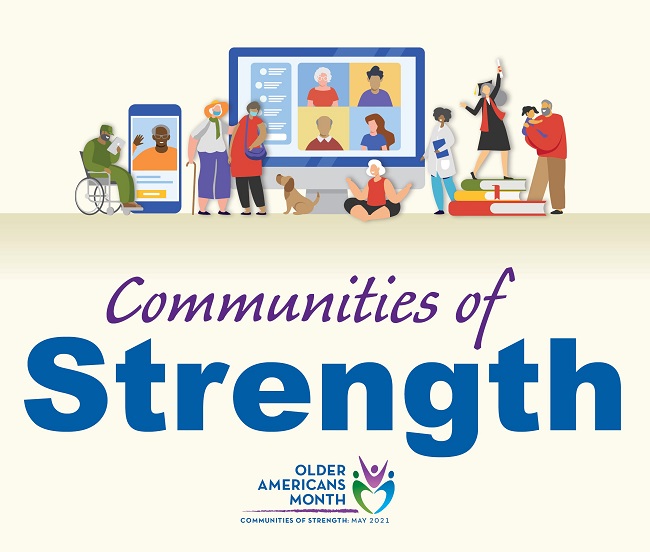 Age Well is joining the Administration for Community Living (ACL) in celebrating Older American's Month. This year's theme is Communities of Strength, focusing on the power of connection and engagement to build strong communities. In our community, older adults are a key source of this strength. Through their experiences, successes, and difficulties, older Vermonters have built resilience that helps them to face new challenges. When communities tap into the strength of older adults, they become stronger too!
Here are several ways the Administration for Community Living suggests to share, connect, and help build your community of strength:
Look for Joy in the Everyday
Celebrate small moments and ordinary pleasures by taking time to recognize them. Share in the experiences and joy of older Vermonters by sharing your own testimonial with Age Well! E-mail Madeline Graham at mgraham@agewellvt.org with your story.
Reach Out to Neighbors
Even if you cannot get together in person right now, you can still connect with your neighbors. Connect with and help those around you by giving your time and impacting a life. Volunteer with Age Well with opportunities such as friendly visits, grocery shopping, delivering Meals on Wheels, and much more. Help take care of those who once took care of us.
Build New Skills
Learning something new allows us to practice overcoming challenges. Try cooking, audit college courses, or learn about strength and balance through Tai Chi!
Share Your Story
There is a reason storytelling is a time-honored activity. Hearing how others experience the world helps us grow. Family, friends, and neighbors can open new conversations and strengthen our connections. Connect with Age Well and let us know how you are helping to build a community of strength among older Vermonters. Follow us on Facebook, Twitter, Instagram, LinkedIn.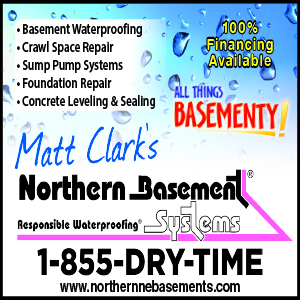 For more information call 800-642-5119 or visit Agewellvt.org.
Related Articles & Free Vermont Maturity Subscription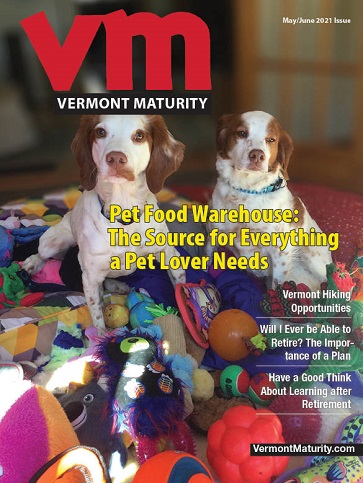 9 Principles of Aging Successfully
The Role of an Occupational Therapist/Certified Aging in Place Specialist
Free Subscription to Vermont Maturity Magazine