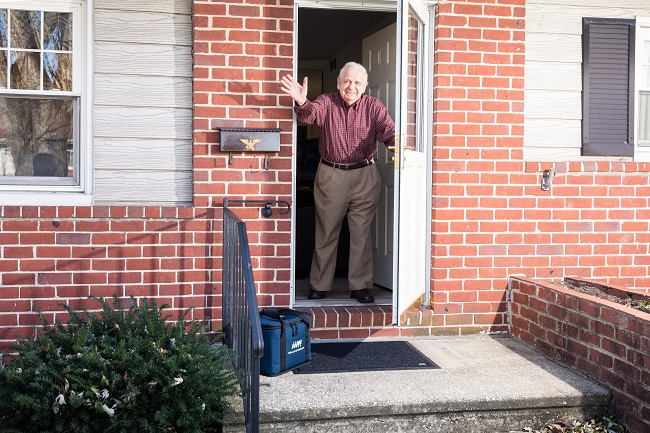 Age Well announced that it is joining the 21st annual March for Meals – a month-long, nationwide celebration of Meal on Wheels and our aging neighbors who rely on the vital service to remain healthy and independent at home.
"Age Well is a lifeline for older adults in Northwestern Vermont and the need is rapidly increasing," said Sara Wool, Director of Development. "Without Meals on Wheels, thousands of older adults in Northwestern Vermont who are homebound or otherwise unable to provide for themselves would be at risk of hunger and malnutrition," Wool says. "Together, we can keep our older neighbors healthy and at home, where they want to be. Age Well's Meals on Wheels program relies on generous support from community members, local businesses, organizations, and volunteers to provide this important service."
Thank you to Age Well's top March for Meals sponsors whose generosity helps us avoid waitlists and malnutrition: Title Sponsor: Trio Community Meals; Platinum Sponsors: Langrock Sperry & Wool in partnership Mike & Martha Wool, Switchback Brewing Company, MVP Healthcare; Gold Sponsor WCAX-TV.
The annual March for Meals celebration commemorates the historic day in March of 1972 when President Nixon signed into law a measure that amended the Older Americans Act of 1965 to include a national nutrition program for seniors 60 years and older. This critical support and federal funding have fueled the growth of the Meals on Wheels network for more than 50 years.
During the month, community-based Meals on Wheels programs from across the country join forces for the annual awareness campaign to celebrate this successful public-private partnership and garner the resources needed to support older adults in need of a nutritious meal, friendly visit, and safety check.
In Fiscal Year 2022, Age Well served over 300,000 medically tailored Meals on Wheels. 90% of clients reported that they get enough to eat because of the home-delivered meals. 80% of clients say it helps with an existing medical condition. Meals on Wheels can serve a person for an entire year for about the same cost as 1 day in a hospital or 10 days in a nursing home.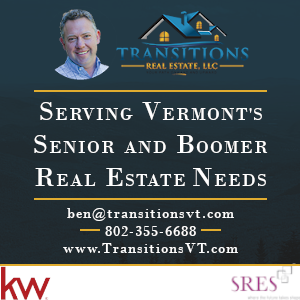 "March is an important time for us to come together to ensure that Meals on Wheels is there for all of our senior neighbors in need," said Ellie Hollander, President and CEO of Meals on Wheels America. "The demand for services is already great and approximately 12,000 Americans are turning 60 every day. We must maintain and expand the programs that have helped so many get through this unprecedented time in our nation's history. We can't do it alone. It takes all of us to keep the nationwide Meals on Wheels movement going."
For more information on how you can support older Vermonters throughout Northwestern Vermont, visit AgelWellVT.org/marchformeals.
Related Articles & Free Vermont Maturity Magazine Subscription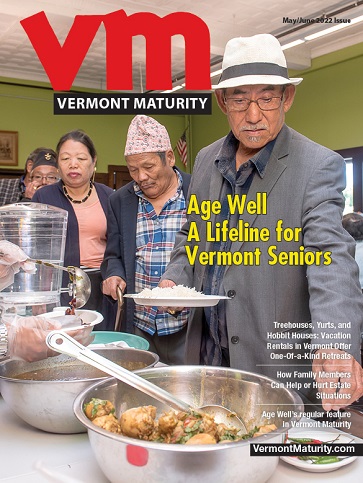 Is Your Bank Really Paying You 1% on Savings Accounts?
Selling for Seniors – Real Estate Market Trends and How they Affect You
Vizuri Health Center Introduces Revolutionary Neuropathy Treatment Program
Free Subscription to Vermont Maturity Magazine