Current short-term interest rates are at the highest level since 2007, yet the interest rate paid out on savings accounts is still stuck at almost zero. According to Bankrate, the average rate on savings accounts is just 0.23 percent, and just 0.01 percent at the nation's biggest banks. 
With short term rates at 15-year highs, there are great, safe options available to maximize yield and earn income on your cash reserves. Overall, 6 Month Treasury Bills are one of the best options on the board right now; they are highly liquid and currently yield more than 5%.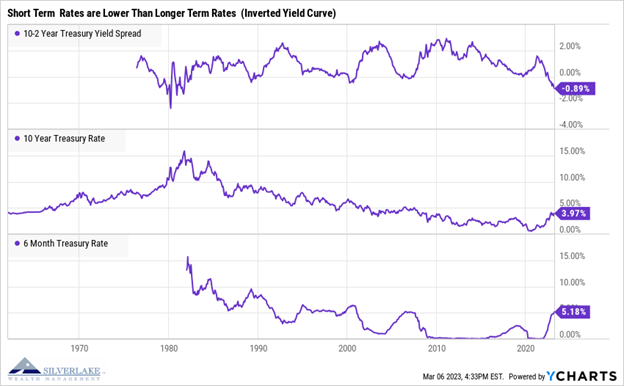 So why do yield curves invert and what could it be signaling? Typically, when long-term rates come down or rise less quickly than short term rates, they could be signaling an economic slowdown.
In fact, inverted yield curves have preceded the recessions of 2008-2009, 2001, 1990-1991, and 1981-1982.

Despite this gloom and doom, there are advantages of inverted yield curves including earning high rates of return on your safe money. If the institution you have your accounts with is not giving you the higher rates that are available today, it's time to look at alternatives.
Jeff Steele is a Managing Partner at SilverLake Wealth Management, a Registered Investment Advisor in Williston. You can visit their website at SilverLakeWealth.com.  
The information provided is for educational and informational purposes only and does not constitute investment advice and it should not be relied on as such. It should not be considered a solicitation to buy or an offer to sell a security. It does not consider investor's particular investment objectives, strategies, tax status or investment horizon.
Related Articles & Free Vermont Maturity Magazine Subscription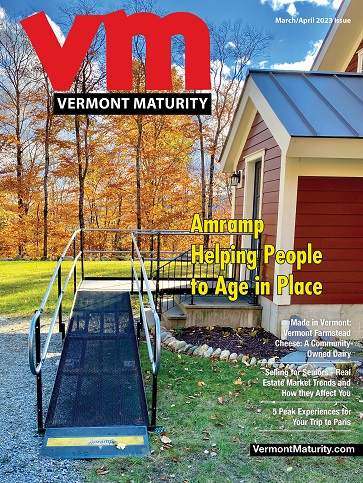 5 Common Financial Scams Targeting Older Adults Today
10 Ways For a Fixed Income Earner to Save Money
2023 Social Security Cost-Of-Living Adjustments Overview and the History of COLA Increases