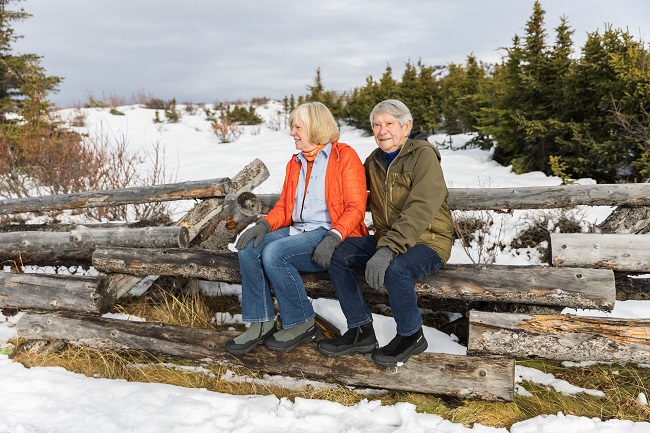 Getting outside keeps seniors on their toes in more ways than one. At Danform Shoes, we believe staying in motion is the secret to staying active for life. Whether your AARP card arrived last week, or you are well into your golden years, getting outdoors is one of the keys to building wellness. Living in the land of slippery sidewalks and snowy trails, we encourage our senior customers to invest in winter boots with Vermont-ready traction.
Walking your dog up Mt Philo or even a short trek from the car to the doctor's office both require grippy snow boots like the ones we feature in the winter traction centers you'll find at each of our 4 Vermont locations.
The Danform Difference
Seniors will always find a warm greeting and a helpful hand at Danform Shoes. Feet that have been around the block – in all the best ways – need an expert to guide them to the correct shoe. Bunions, flat feet, and hammer toes are just a few of the foot issues that come with age.
A Velcro model, like the Nexgrip Ice Lite is an easy option for aging hands that may not be as nimble as they were back in the day.
Tim, a 20-year veteran of Danform Shoes, revels in the chance to provide the "sit and fit" experience. Often called The Shoe Whisperer, Tim listens astutely and analyzes a customer's foot before suggesting options. Working with super seniors, Tim can also make sure the customer has the dexterity to get in and out of boot. A well-chosen Velcro or slip-on model that is easy to wear can make the difference between choosing to stay inside or not. With decades of experience, our fit experts truly know how to put themselves in your shoes.
We like to think the thousands of shoes we have on hand bring online convenience to your neighborhood store – along with the personal touch that one-click shopping can't provide.
Service and Selection
When you visit Danform Shoes, you'll find three levels of winter traction:
Fixed studded traction from Icebug.
Retractable studded traction from Nexgrip and Navatex.
Winter grip rubber boots from brands like Keen and Merrell.
The options are comparable to shopping for snow tires. Fixed studs will give you the most powerful protection against ice but may not be as versatile. Winter Grip is versatile but will not provide the maximum traction on the slickest ice.
Be Safe with Studded Boots
Icebug, a Swedish company that shines in their star "studded" winter footwear, offers the most dependable grip. Icebug designs studded winter boots that have built-in carbide studs on the outsole of the boots. These "BUGrip" soles grip like snow tires for your feet, providing the most sure-footed traction on icy surfaces. While we don't recommend Icebug for indoor wear, what studded boots lack in versatility, they make up for in clutch performance when it counts.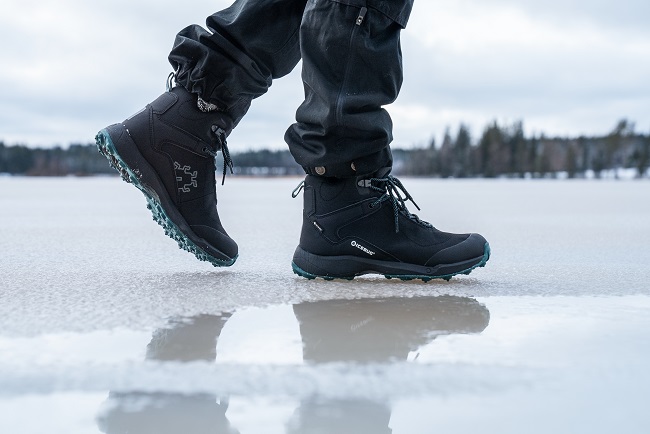 Granted, Icebug boots require an investment from $150 to $230. But, when you factor in the protection against injury however, Sean, a Danform Shoes veteran from our Shelburne location cautions, "it's less expensive to get a grip than it is to break a hip."
Retractable Traction – Flip That Grip
If indoor-outdoor wear is a priority, Danform recommends both the Nexgrip and Navatex brands of retractable cleated winter boots. Their ingenious design allows the wearer to flip open a studded cleat at a moment's notice in response to icy conditions. With great-looking designs, wearers can keep fashion at the forefront, with slip-prevention only a snap away.
High-Tech Winter Grip
If studs are not for you, brands like Merrell and Keen offer Winter Grip rubber technology that packs a substantial punch as well. Our owner, Helen, fearlessly conquers any driveway with her go-to winter shoe – the Merrell Coldpack Ice+. Its Vibram Arctic Grip sole has a deep cut and a sticky sole for Vermont's notoriously slushy sidewalks.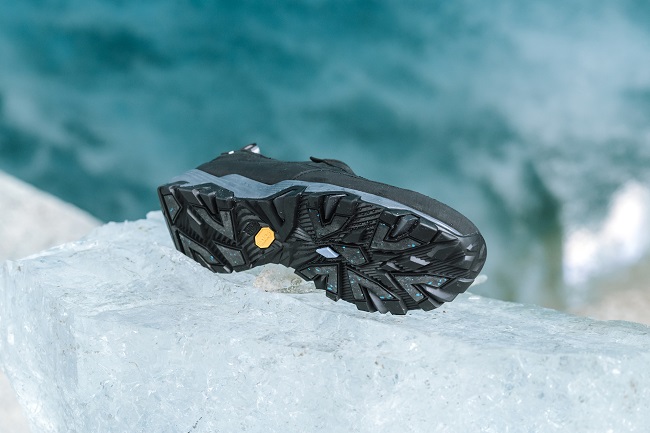 Danform also stocks a selection of Yaktrax removable cleats, perfect to stow away in your pocket or dashboard for use over your regular winter footwear. It's easy to find excuses to hibernate when the temperature plummets and the driveway glistens, but don't let winter slip away. Embrace the frosty air and the daily adventures, big and small, that keep the bounce in your step.
To learn more about the best winter boots for seniors and to receive a personal fitting, visit any of our 4 locations in Colchester, Shelburne, St Albans and Downtown Burlington or visit us online at Danformshoesvt.com.
Related Articles & Free Email Newsletter Sign Up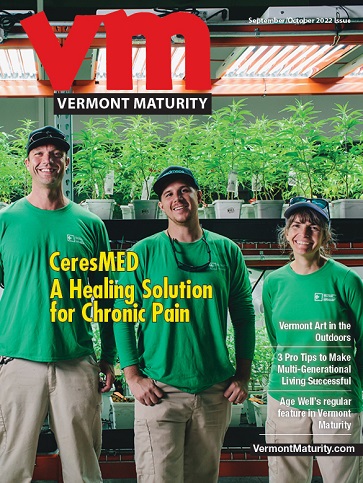 Tips for Regaining Flexibility