We're ready to take off again on another Armchair Trip, traveling in our minds. So, sit back and set loose your imaginings as we venture to the Pacific Coast to enjoy its spectacular beauty, gargantuan forests, iconic city on seven hills, and unsurpassed wine.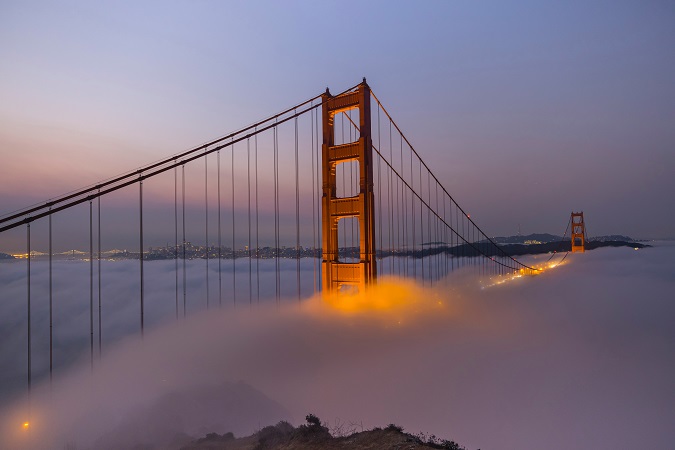 Monday: Calistoga in Napa Valley
We'll board a plane to San Francisco on a Monday. When we land, we'll pick up our rental convertible—driving through redwoods and wine country, then down the coast, "requires" a convertible with the top down for the full experience.
We'll cross the Golden Gateand take the Redwood Highway, with a stop in Muir Woods, where trees up to 800 years old have grown to a mighty 252 feet tall and 14 feet across. Our destination is Calistoga, at the northern tip of Napa Valley, a former silver and mercury mining town, now famous for hot springs and wineries.
We will have booked a room at Calistoga Spa Hot Springs, with multiple mineral pools, heated naturally by hot springs beneath its courtyard. Our room will feature mountain views and an all-important fridge where we can chill our wines and eats.
At the nearby Cal Mart, we'll to pick up cheese, wine, and something tasty from the hot deli for tonight's al fresco dinner in our idyllic courtyard. Then we'll take a deep breath and relax for the evening in our courtyard paradise. Wine and cheese in our lounge chairs. Dinner at the table outside our room. Then the three temperatures of mineral pools—HOT, medium, cool, then repeat.
Tuesday: Old Faithful & Wine Tastings
On Tuesday we'll walk over to nearby Cafe Sarafornia for a hearty breakfast, followed by a visit to Calistoga Old Faithful Geyser, one of only three "Old Faithful" Geysers in the world–Yellowstone, New Zealand, and Calistoga. We'll peer down at a small, rocky fracture in the earth and wait for the 50-foot tower of steam and scalding water to erupt.
Then we'll head to the first of the two notable vineyards we'll be visiting today—Duckhorn Vineyards— where we will have pre-arranged a 45-minute "Portfolio Tasting" outside on the terrace, with quiet music in the background. We'll take in the beauty of our surroundings—the vibrant gardens and sweeping views of the vineyards.
For lunch, we'll head back to Brannan's Grill in little downtown Calistoga, where we'll claim a spot by the large, open windows. After lunch and some free time to wander the shops on Lincoln Street, we'll head to Chateau Montelena for our second tasting. This setting was made familiar by the 2008 Hollywood movie "Bottle Shock" about the Chardonnay produced here that won the renowned Paris Tasting in 1976, beating out prized French wines expected to come out well ahead.
Wednesday: Pacific Highway to Santa Cruz
This will be a day of breathtaking wonder and awe…and lobster rolls…as we drive back across the Golden Gate Bridge, then cruise along the renowned Pacific Highway, hovering high above the sea. We'll stop mid-way at Half Moon Bay for scrumptious lobster rolls overlooking the water at Sam's Chowder House.
In Santa Cruz, we'll be staying at the West Cliff Inn, a fully renovated Victorian mansion perched on a bluff across from the ocean, wharf, and historic Santa Cruz Boardwalk. Our pre-booked reservations will be for Room #3, with a bay window view of the ocean, next to the door out to the large second floor balcony. Here we will be offered fresh-baked cookies daily, afternoon wine, cheese and hors d'oeuvres from 5 to 6 pm, and a delicious breakfast buffet.
After we've checked in, and claimed our cookies, we'll walk across to the pier and wander the eclectic shops. We'll stand at the rails and say "hello" to the resident sea lions, then head out to the Dolphin Restaurant at the end where we'll snag an outdoor table to relax, take in the views and have a drink. We'll be returning here later this evening for dinner and sunset on the outdoor patio.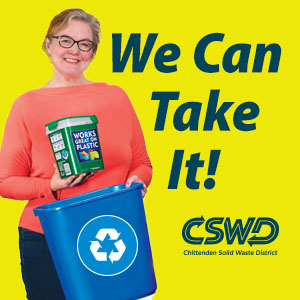 Thursday: San Francisco & Fisherman's Wharf
Today we'll head back to San Francisco, traveling the Pacific Highway again for our final exhilarating coastal views, and stopping again for lobster rolls at Sam's Chowder House. In San Francisco, we'll drive straight to our hotel, the Argonaut, a restored warehouse down by Fisherman's Wharf, where we will have pre-booked a room with a view of either the Golden Gate Bridge or Alcatraz. This location will put us right where we want to be, so we can walk out our door and "be there."
We'll drop off our luggage and return the rental car, then cross the street to the San Francisco Maritime National Historical Park and wander around the boat displays, including thePampanito Submarine. On the Hyde Park Fishing Pier, we'll locate the dock where we later can catch the San Francisco Water Taxi for a fun ride down to Pier 39 (flag down the taxi from Pier 39 to catch a ride back to Hyde Park Pier).
Our hotel is located near the end-of-line cable car turn-around. So, we'll purchase tickets and ride up the steep hills, marveling at how little sense there is to the city's street layout— created on a flat sheet of paper, without taking the topography into account. These cable cars have been transporting people around San Francisco since the late 19th century. Underground cables pull them up the steep hills. Then they careen back down, slowed by the noisy and ancient braking systems. We'll hear the familiar bells ringing from blocks away.
Friday: Japanese Gardens
Today we'll head off for a visit to the lovely Japanese Gardens in Golden Gate Park. Here we'll soak in the serenity, wandering slowly along walkways with carefully crafted views of waterfalls, ponds, and bonsai trees. We'll leave the park for an early lunch, but we'll return to the park after lunch for an afternoon at the fascinating Academy of Science.
For our afternoon visit to the Academy of Sciences, we already will have purchased skip-the-line tickets… so we'll walk right in. There will be much to see here! Living Worlds and Tour of the Universe at the Planetarium. The charismatic colony of endangered African penguins and the fascinating sequence of skulls that trace the evolution of man in African Hall. The earthquake experience, for a first-hand feel of living through a San Francisco earthquake.
Tomorrow, we head for home… But we'll make ourselves the promise that someday we'll take this trip for real.
Now retired from a 40-year career in education, Dr. Duckworth co-authors, with son Brian Lane, the "Great Trip Guide" Series—detailed guidebooks to taking memorable, immersive, fully independent trips in Europe, Canada and the USA (GreatTripGuide.com). Contact Carolee Duckworth at cwcamer@charter.net.
Related Articles & Free Vermont Maturity Magazine Subscription
A Trip to North Carolina Offers Mountain Highs & Feet in the Sand
The Vermont Republic – The Story of When Vermont was an Independent Country
Vermont's Covered Bridges are Where History and Beauty Converge
Free Subscription to Vermont Maturity Magazine