Hanson & Doremus Investment Management is excited to announce the successful transfer of ownership to three of its long-time partners. Sven Eklof, Julie Won, and Art Wright assumed full ownership and management of the firm on January 1st of this year.
Former partners Eric Hanson and Anne Doremus have stepped down from their partnership roles but remain actively engaged in the firm's investment strategy and client advisory work on a part-time basis.
"I couldn't be more pleased about the future of the firm," said former partner Eric Hanson, who founded the Burlington firm in 1995. Added former Managing Partner Anne Doremus: "These are partners who have been with the firm for 5 to 15 years and know our business inside and out."
The three new partners indicated that clients should expect continuity. A statement from Sven Eklof, Julie Won, and Art Wright said: "We are honored to continue the good work Hanson & Doremus has been doing from Burlington the last 25 years. We also celebrate the achievements of Eric Hanson and Anne Doremus and thank them for their encouragement and mentorship over the years. We are delighted that they continue to work with and support the firm."
For more information visit HansonDoremus.com.
Related Articles & Free Vermont Maturity Subscription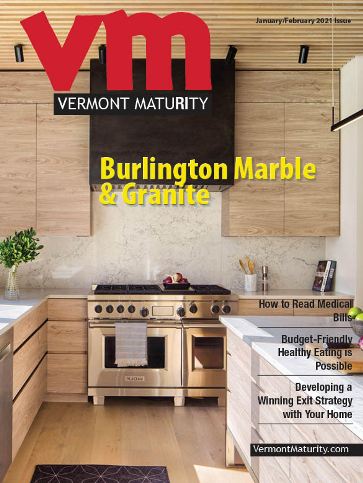 Investment Fraud is a Special Concern Among Seniors and Baby Boomers
Knowing Risk Tolerance at Different Stages of Life
Start Building Your Future With a Financial Strategy For Today