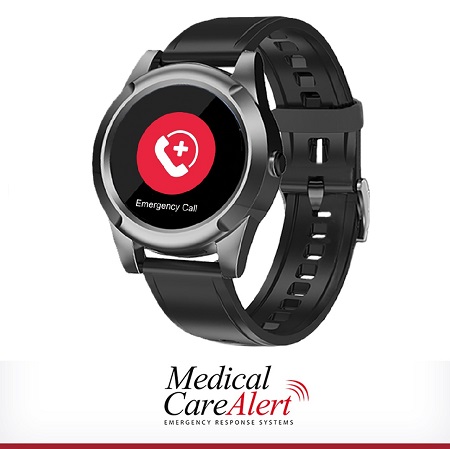 A new smart watch designed specifically for older adults has been introduced by Medical Care Alert. The SmartWatch PRO offers 24 hour per day emergency help and fall detection while requiring no cell phone or Wi-Fi. It also helps them stay connected with family and friends.
Unlike standard smart watches, the SmartWatch PRO is designed specifically with older adults in mind and offers automatic fall detection as an optional feature.

"The SmartWatch PRO is easy for seniors to use because it has a large clear display, and doesn't require a cellphone or Wi-Fi," said Bryan Stapp, President of Medical Care Alert. "The watch also features automatic fall detection on the wrist, a feature our clients have been asking for." Stapp added.

The SmartWatch PRO is equipped with features to help seniors stay safe and healthy. The watch is easy to use and includes:
• Clear display shows the date and time (digital or analog watch face)
• Press the crown button for 24/7 emergency help
• Pedometer to track steps
• Heart Rate monitor
• A "Virtual Assistant" that can answer questions like "will it rain tomorrow?" or "who won the World Series in 1984?".
• Automatic fall detection can initiate a call to the emergency response center (optional feature).
• Caregiver smartphone app to track location, schedule and send medication reminders to the watch.

A companion smart phone app allows family members or caregivers to track the watch's location, send scheduled medication reminders to the watch, and keep track of important health information.
Additional SmartWatch PRO Features
• Shower–safe to get wet. Highly water-resistant IPX8 rated.
• GPS Location Services
• T-Mobile cellular service built in, no additional charge or account required.
• 48-hour battery life and Quick Charger (1-hour quick charge to 100%)
• Comfortable watch strap with quick-release pins to customize the watch strap if desired.
• 24/7 monitoring by EMT/EMD certified agents in our US-based emergency response centers.

The smart watch for seniors includes GPS location services that can be used to locate the wearer in case of an emergency. This feature can be used to send an alert to family members or emergency services if the wearer is in danger or needs help.
Smart Watch With Automatic Fall Detection
The SmartWatch PRO offers automatic fall detection as an optional feature. This innovative feature allows the wearer to have automatic fall detection worn on their wrist, whereas most fall detection buttons are typically worn around the neck as a pendant.

"Some smart watches offer fall detection but are designed for runners and joggers, and only call 911 or a friend," said Stapp. "Our fall detection is designed for seniors and notifies our emergency response center agents with the wearer's location and situation."

If a hard fall is detected, the SmartWatch PRO will sound an alarm and display "FALL DETECTED" on the watch display. The wearer will have up to 30 seconds to cancel the alarm if it was triggered accidentally. Otherwise, the watch will contact the emergency response center flagging the call as "FALL DETECTED" making the operator aware of the situation. The fall detection though reliable, is never 100% accurate and the wearer is encouraged to always press their button for help in the event of an actual fall.
SmartWatch PRO Pricing
The SmartWatch PRO is available exclusively for order on Medical Care Alert's website or by calling 855-272-1010. SmartWatch PRO is available now and orders received will be shipped on the same or next business day.

The cost includes a one-time purchase of the watch, and a monthly subscription plan for service:

• $149.95 SmartWatch PRO one-time purchase
• $39.95 / month subscription for service and cellular
• $10.00 / month add-on for automatic fall detection

For more information about Medical Care Alert visit MedicalCareAlert.com.
Related Articles & Free Vermont Maturity Magazine Subscription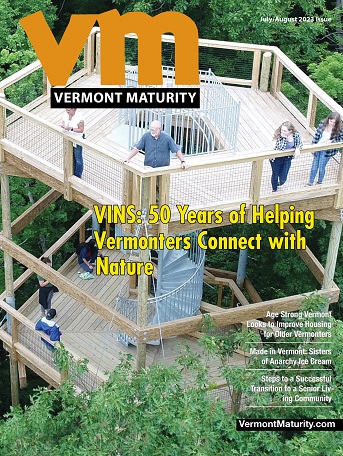 Auto Aids That Make Driving Easier and Safer
Best Over-the-Counter Hearing Aids for Older Adults
Full Spectrum CBD Teas Offer Many Benefits