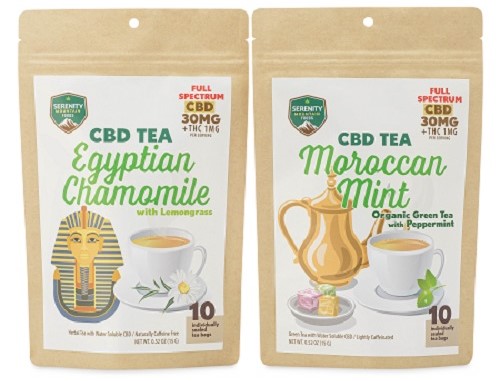 You've heard of chamomile, green, and iced tea, but have heard about full spectrum CBD teas? Different types of tea can have different effects on the human body. Chamomile offers 8 know benefits, including promoting better sleep, while oolong can increase mental acuity. CBD, which is short for cannabidiol, is simply another natural ingredient with its own benefits.
The effects of CBD are well-known at this point, but we'll provide a brief list of what you can expect when ingesting CBD.
Stress Reduction and Stress Management
Sipping a cup of hot tea is a classic technique for stress relief. CBD has chemical properties that promote anti-anxiety and anti-inflammation. Combining CBD with hot tea can result in a powerful soothing effect.
Increased Sleep Quality
Taking CBD before bedtime can result in a deeper, more restful sleep throughout the night. Taking higher doses has shown some promise in relieving symptoms of insomnia, though CBD has not been approved by the FDA to treat insomnia. Similar to how hot tea relieves stress, certain types of tea already promote restful sleep. When ingested alongside classic tea ingredients like chamomile and valerian root, CBD-infused teas can cause noticeable drowsiness. It is only recommended to drink these types of tea before you go to bed.
Gut Health
Again, we see an example of the inherent properties of CBD matching the inherent properties of select tea ingredients. Teas that include ginger and peppermint have long histories of improving digestion. As an example, CBD and ginger tea provides a boost to probiotic health.
Since CBD is consumed through tea, it is ingested and passes through your digestive system before entering your bloodstream. Consuming CBD tea is like taking a capsule or eating gummies when it comes to how your body receives the CBD. This sets it apart from other types of CBD delivery such as a sublingual application, which is found in oils and tinctures, or topical applications that are used with creams and salves.
A unique benefit that comes from CBD tea is that the natural flavors found in the tea offset the naturally bitter taste of CBD. The two-flavors of tea offered in the My Garden & Greenhouse online store do a great job of maintaining a smooth, refined taste while still providing you with all the benefits of full spectrum CBD. Click here to view the Egyptian Chamomile and Moroccan Mint teas from Serenity Mountain Foods. Egyptian Chamomile uses dried chamomile petals and lemongrass for a tea that's great at promoting sleep. Moroccan mint mixes green tea with refreshing peppermint sprigs to create a tea with great digestive benefits. Both teas contain a complete range of cannabinoids.
Related Articles & Free Vermont Maturity Magazine Subscription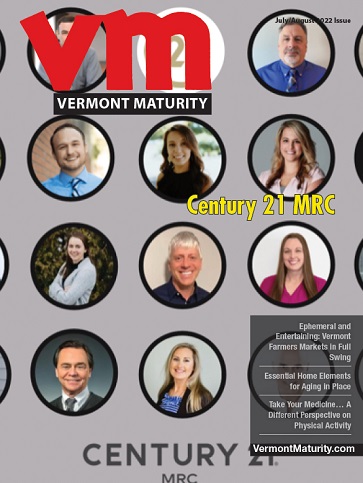 CBD Oils Offer a Holistic Way to Manage Pain
Curious About CBD? Here's What it Can and Cannot Do for You