A burgeoning art community has sprung up just across the road from Shelburne Pond. Founded in January of 2010 by stone carver Katharine Stockman, a large red barn has become the creative home for 17 artists. Gracing the grounds outside the barn are eight sculptures, representing the work of seven of the artists who comprise Shelburne Pond Studios.
When Stockman and her husband moved to the former dairy farm in Shelburne in 2005, she set up her stone-carving studio in an outbuilding which had been used to repair farm equipment. The couple's waste-management recycling company used the old dairy barn, but a lack of people looking for salvage material led to the closing of the business. Learning how difficult it was for other artists to find studio space gave Stockman the idea of converting the barn.
Although a farmer was storing hay on the top floor (which he continues to do), the stalls on the first floor were empty. Stockman and her husband used recycled materials to separate the stalls, two at a time, to create studios. Many of the spaces have small signs with the names of the bovine former inhabitants and there are numerous reminders that the studio is an example of creative reuse.
Renovations began in the spring of 2010 and within six months, 12 artists were using the site; a number that has since grown to 17.  There is a waiting list of artists hoping to use the space as word of the inexpensive studios spreads in the artist community. The original vision of Shelburne Pond Studios was to "create a vibrant and supportive artist community." In addition, Stockman has used her property to create a year-round outdoor sculpture space. The studio takes part in First Friday art walks and Open Studio Tour, which takes place on the Saturday and Sunday of the Memorial Day weekend.
With the exception of stained glass maker Ruth Murphy who needs a studio with access to water, the studios all have windows facing west, allowing the artists to watch the sunset. For those who have day jobs, that event may only mark the start of their artistic endeavors, but Stockman assures the night owls she doesn't object to cars driving past her house to the barn during the nighttime hours.
Most of the artists come from urban areas and enjoy the opportunity to walk along the dirt road, cross-country ski through the hay fields and visit Shelburne Pond. "When I come here it's like I left the city," said Lyna Lou Nordstrom, a monoprinter.
The artists make an attempt to perpetuate the bucolic atmosphere. Murphy's stained glass is lead-free and Nordstrom works with soy-based ink and without any solvents.
Lin Warren, a mixed media artist who specializes in oil paintings, relief art from acrylic media, veneer pieces and bendable arcs, once thought she would find community as director of an art association. Instead, she has found it among her fellow artists at Shelburne Pond Studios.
Even though the artists work in different media, they are able to energize and motivate each other. Jill Abilock, a multi-talented artist who specializes in book arts, worked for two decades as a translator while doing art in the evening. "I've done art all my life, but had no formal training," she said. "It wasn't until I joined this community and people started calling me an artist that I could believe it. It's been part of a huge transformation for me. The support here is really amazing."
One married couple, painters Stephanie Bush and Dana Dale Lee share a studio. "It's partly due to practicalities," Bush said "since we have two children under the age of five and we're on a budget."
The couple is thrilled to have the most recently renovated studio; an addition at the end of the barn with bay doors, big windows and a fabulous view of the adjacent field. "We rarely get there at the same time," said Bush "but when we do, we complement each other. We have different audiences so we're not in competition and neither of us overshadows the other."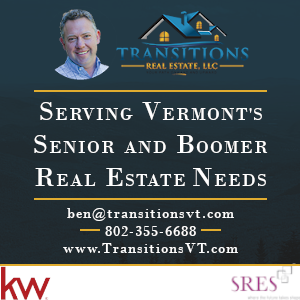 The artists of Shelburne Pond Studios are as varied as they are talented. In addition to book arts, Abilock makes what she calls fiberscapes, as well as mobiles, jewelry and intricate doll books which have custom texts written in the paper folds of doll skirts. Other tenants include: painter Christine Lamar; sculptor Dan Webster; book binder Elizabeth Rideout; fine art illustrator and watercolorist Jenn Cullen; jewelry maker Joe Russo and fiber artist Robyn Woodworth. Those labels are really not sufficient since many of the artists work in a variety of media as they explore different fields of creativity.
Warren said one of the goals of the artists is to make Shelburne Pond Studios a destination for classes and workshops. Many artists already teach classes either in their individual studios or in the larger main room which doubles as gallery space. Nordstrom has recently rented a second studio in the barn to separate her teaching space from her work space.
During the summer, the artists also work outside doing plein air painting, paper-making and batik work. The studio sees more traffic on First Fridays during the summer months, something the artists are looking forward to. "We want to make this a place where people can come and visit and see new work," said Warren.
The artists don't have any formal get-togethers aside from planning for events like Open Studio Weekend, but they frequently get together informally to compare techniques, share ideas or just admire each other's work. Every artist insisted on heaping praise on the work of the others in a manner that seemed completely genuine. While many credit Warren with having done the most to energize the group, she countered that they all feed off one another's energy.
Abilock concedes she could have simply put an extra room on her house and worked from there but she is glad she chose not to. "Here I have a place with no distractions and a supportive community," she said. "There's not a person who wouldn't say that being here is an absolute blessing."
Shelburne Pond Studios is located at 1260 Pond Road. For more information on the artists at Shelburne Pond Studios, visit Shelburnepondstudios.com.
This article was contributed by Phyl Newbeck.
Related Articles & Free Subscription
Staying Young In Spirit In Retirement
Vermont State Parks: Top 5 Views
Free Subscription to Vermont Maturity Magazine