Though Deborah Lee Luskin agrees that middle age ­– and American society's perception of it — has been a factor in her self-awareness in her adopted rural home, she feels that being a Democrat and Jewish were stronger factors.
Luskin, a 54-year-old Vermont novelist and journalist, published an acclaimed book last February centered on two 64-year-olds who meet and fall in love, set against the changing socio-political backdrop of early-1960s Vermont. Into the Wilderness winds themes of religion, tradition, grief, familial and romantic companionship and starting anew in life with an uncanny prowess for details that vibrate with nuance and explore the vast landscape of the human heart.
Main character Rose Mayer is a Jewish Florida resident who buries her second husband in 1964. Her son, Manny, lives in New Jersey and owns a summer home in southeastern Vermont, near Marlboro. Manny and his wife, Jeannie, beg Rose to visit them there so that the sting of loneliness is softened, and so she can be surrounded by family and receive assistance with any needs that may arise. Though she ultimately agrees, she initially feels reluctant, not wanting to be put in the box of an "aging widow."
"Inside, she still felt – well, not young, not the youthful Rose of urges and lusts – but spry and smart and as if her whole life were still ahead of her," page three reads.
"At the time I was writing this book, when I was 48, I was very aware that in the general population I was already being written off as an old woman. We live in a culture that is devoted to youth. But I was actually rather liking my invisibility," Luskin explained via telephone from her Newfane home.
"As I get older," she continued, "my idea of 'old age' changes all the time. When I think of 'old age' I think of my parents who are 85 and struggling to maintain their activities of daily life. In 1964, being 64 was seriously considered more 'ancient' than it is today. I'm ten years away from 64; I don't think I'll be old then. I think I'll be middle-aged. I think we as a society have to be careful about using the term 'old.'"
The idea of a senior living a life full of passion, romance and self-determination was interesting to Luskin as a concept, but also, the reality that by age 64 some people may be quite set in their ways and ideas. She wondered what it might take to shake up those mores – either from peers or from one's surrounding culture. In "Into the Wilderness," Percy Mandell, the love interest whom Rose meets at Vermont's famed Marlboro Music Festival during her stay, is a born-and-bred Vermonter who never married, never left the state and is deeply skeptical of those unlike him, including Democrats and non-Christians.
"When I came to Newfane in 1984," said Luskin, "I was the first Jew many had met in the West River Valley. It was an astonishing transition for me, having come from New York City, where one generally lives amongst Jews. I'd come to the area with my family in 1965, so I had impressions of the culture then – 9-year-old impressions, but impressions nonetheless. I'd always understood Vermont to be this Republican bastion, this bastion of conservatism – religious and political. And it was for a long time."
"Then, serendipitously," Luskin continued, "the year that I moved here was the year that Madeleine M. Kunin was elected governor of Vermont." Kunin was the first Jewish woman to be elected governor of a U.S. state. She was also Vermont's first and, to date, only female governor in history, and a Democrat. There are several similarities between Kunin and Luskin, including that they both received their advanced degrees from the Columbia University Graduate School in New York City, and worked as journalists for several years. Luskin felt a bit of a kinship.
Over time, the back-to-the-land and hippie movements (so closely associated with Vermont in later years) spread their influence. Throughout the 1980s and '90s Luskin watched her adopted home change. In the early 2000s, she wrote an as-yet-unpublished book called "Elegy for a Girl," set in 1958, which had a minor character named Percy Mandell who she wanted to expand on.
Soon she met an 80-year-old woman who'd recently been widowed. In talking with her, the woman had said, "Why would I ever want to get married again?" The idea of this woman, as a character, finding happiness with Percy took hold. Luskin gave the woman the name of her grandmother, Rose. In thinking back to her initial years in Vermont when Kunin was elected, and the cultural reintegration Luskin's move required as a Jew, the tale of two seniors from very different backgrounds finding love in Vermont was born.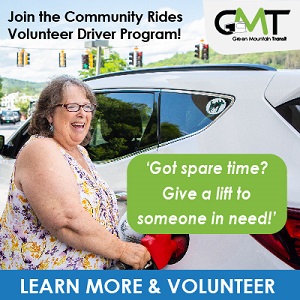 The amount of research Luskin performed for the time and locale of "Elegy for a Girl" made the 1964 setting of "Into the Wilderness" not nearly as difficult as if she had to start from scratch. "A lot was transferable from that book," she said. She filled in holes by reading the Rutland Herald and Brattleboro Reformer on microfilm and researching at the Bailey/Howe Special Collections library at University of Vermont.
"I have a Ph.D. in English literature, so I love research," Luskin added with a laugh.
Luskin was born in Teaneck, N.J., and moved to Weston, Conn., with her family in 1966. She attended Oberlin College in Ohio, graduating with high honors in English. Her path took her to New York City in 1978, where she landed a job as an editorial assistant for a small publishing imprint. Wanting to further indulge her love of reading (particularly that of her favorite author, Jane Austen) she went on to earn a master's and Ph.D. Her exhaustive doctoral dissertation, entitled, "Jane Austen and the Limits of Epistolary Fiction," argues that Austen uses letters to teach her characters — and her readers — the importance of close reading. Luskin now leads literature-based humanities classes for inmates, children, and adults; teaches writing; writes for The Commons newspaper in Brattleboro; and is a Vermont Public Radio commentator.
"I'm part of the Baby Boom; I'm in the middle of the bulge," she mused. "We are healthier than our parents and our grandparents, we have a longer life expectancy, we're more active, and for the most part, we're wealthier. What are we going to do with all this loneliness and leisure time that we're facing? I'm starting to see a lot of people starting to date in midlife, and I garnered a lot of influence from them. Forget American culture being so much about self-suspension. It's always time to live."
Into the Wilderness is available through Deborahleeluskin.com.
This article was submitted by Clara Rose Thornton.
Related Articles & Free Subscription
How Books Brought Two Theatre Majors Back Together Decades After Pursuing Acting
How Dating Can Work in Retirement
Free Subscription to Vermont Maturity Magazine