Cooie DeFrancesco grew up harmonizing with her parents and three siblings as they drove from their South Burlington home to her grandparents' home in St. Albans.
"It took an hour via old Route 7," she said "and it was a perfect acoustical environment for six voices. That was my entire music education."
But when DeFrancesco was 19, she panicked after being offered a turn at the microphone.
"The idea of people looking at me while my mouth was open was so stunningly traumatic that I escaped," she said.
It took more than 40 years for the Williston resident to change her mind, after a local band asked her to join a practice session.
"I was 62 and I had a more measured, mature response, in part from a few sips of red wine and a pleasant dinner," she recalls. Soon after, she sang in public for the first time at an open mic night in Richmond.
"Once I got back to my seat, I put my head in my hands and sobbed because it was so cathartic," she said.
Fast forward five years, and DeFrancesco has booked 425 gigs for 2017, thanks in part to the salesmanship of Sal, her husband of 46 years. Almost 90 percent of her performances are at senior living facilities.
"My own mother suffered from dementia and when she was in a facility I accompanied her to music sessions," DeFrancesco recalls. "She was nearly post-verbal, but she could sing all the lyrics to her favorite songs."
DeFrancesco's first senior housing gig was at the facility where her mother had lived, but now she plays at roughly 60 different homes, mostly in Vermont, but also in New Hampshire and New York.
DeFrancesco loves to see the effect of her music on residents.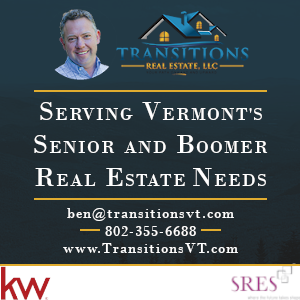 "It is miraculous to see a person come out of an advanced stage of dementia to sing along to songs they grew up with or loved at various stages of their lives," she said. "We, as a culture, don't seem to value the rich experience of our elders. For me to be able to take their requests for the old, melodic songs that have meaningful and poignant lyrics that speak to their experience in life is an honor."
At Pillsbury Senior Communities, activity director Ruth Severance looks forward to DeFrancesco's almost monthly visits.
"The wonderful thing about Cooie," she said "is she communicates with the residents on a whole new level. Music, especially from someone with Cooie's personality, brings back memories and feelings they may have suppressed."
Severance said she loves seeing the residents react to DeFrancesco's songs. "She's a great lady," she said "and the residents love her."
DeFrancesco considers her elder facilities work to be her "day job," which leaves evenings and weekends free to sing on her own or with other musicians in duos and trios at local establishments, where she performs rock, folk, blues and jazz.
"I love music," she said "and I love performing whenever I can."
Related Articles & Free Subscription
21 Perfect Beaches for Retirement Where You Don't Need to Be a Millionaire
How to Slow Down Cognitive Aging
Tech Items Every Savvy Baby Boomer Needs
Free Subscription to Vermont Maturity Magazine