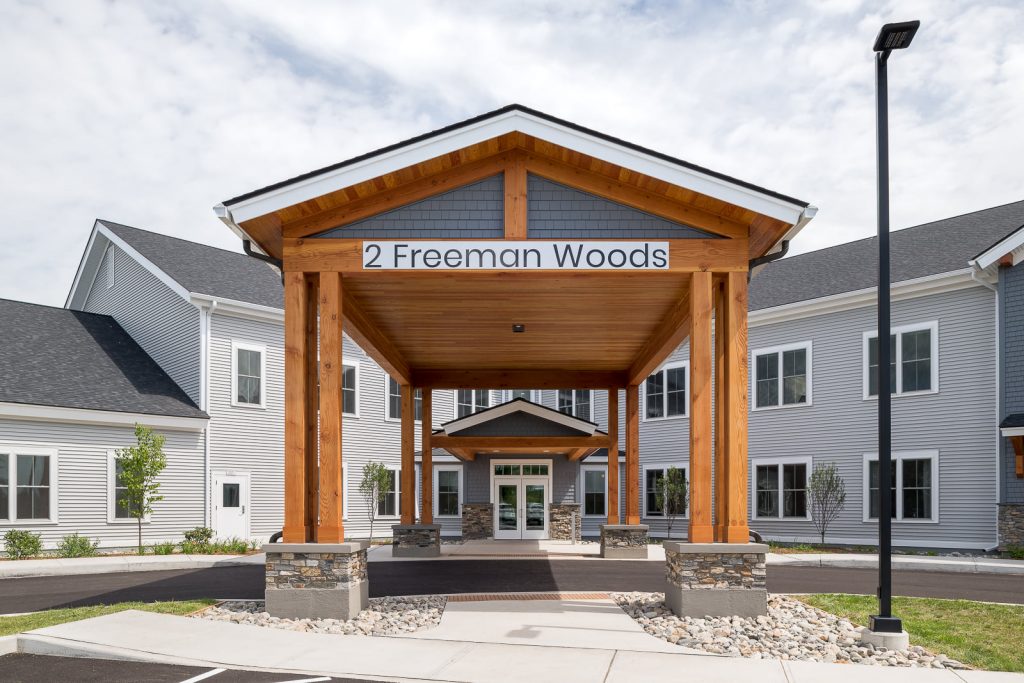 Choosing a dedicated senior living facility can be a difficult decision. One option in the Champlain Valley is the brand-new Maple Ridge Lodge a 71-apartment Assisted Living community which is on the same campus of Maple Ridge Memory Care, a 56-apartment community that has been serving seniors with Alzheimer's and other forms of dementia since 2016. There is no other campus in the Champlain Valley which offers seniors and their families a well-regarded memory care community together with a state-of-the-art brand-new assisted living community next door. Maple Ridge Lodge describes itself as a clean and fresh living environment that encourages independence and wellness for seniors while offering personal care services for those who need it.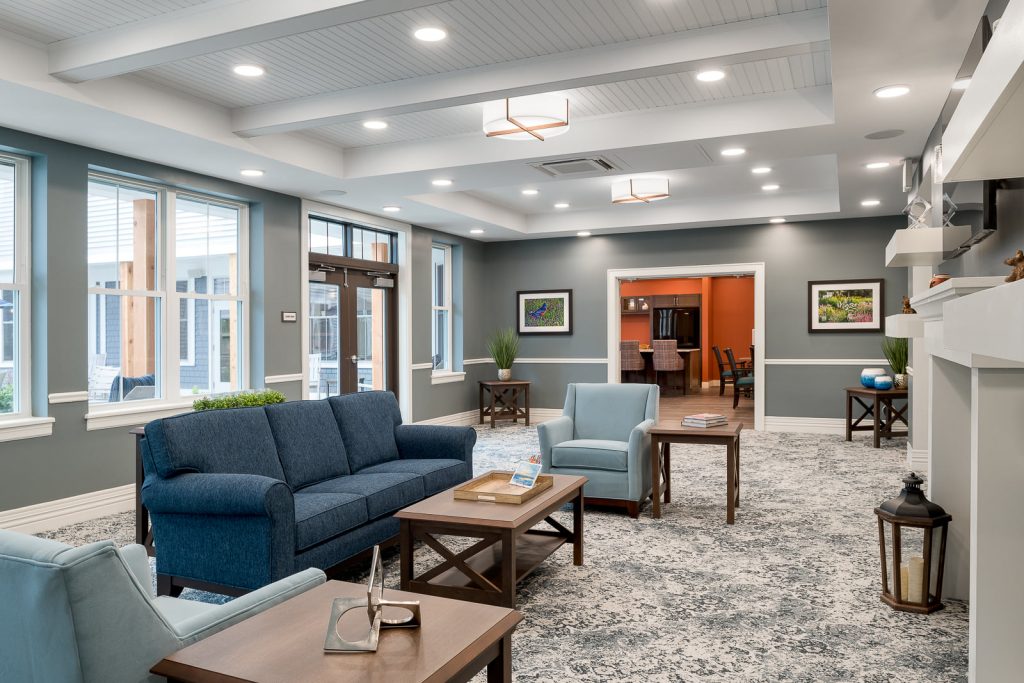 Maple Ridge residents enjoy farm-to-table dining, engaging activity programs, and a trained personal care staff on-site 24/7. There are over 250 activities scheduled each month including aerobics, tai chi, yoga, Zumba, art projects, discussion groups, trivia contests, puzzles, bingo, and more. Committed to partnering with a number of area businesses for food, gifts, special events, and trips for residents, Maple Ridge is a longstanding supporter of being a great neighbor. The campus is adjacent to, but unaffiliated with, the Essex Resort and Spa at the intersection of Essex Way and Route 289 in Essex Junction, and residents have access to their amenities.
Senior Executive Director, Katy Munzir said a lot of thought was put into the design of both buildings. For example, the memory care building contains spacious private and companion apartments, dining and living rooms with abundant natural light, and multiple secure courtyards for residents to explore freely. All apartments, in both buildings, have granite countertops and high-end cabinets in the apartments, as well as high ceilings and large windows. The staff employ what they describe as positive behavioral and sensory experiences rather than rely on medications to drive care and correct behaviors. Both communities boast of extensive staff training and heightened infection control practices to ensure that the Maple Ridge campus is a safe and rewarding place to live and work. Being a building that opened in early summer of this year, the new assisted living building's new policies and procedures were designed from infection control best practices to mitigate the risk of COVID.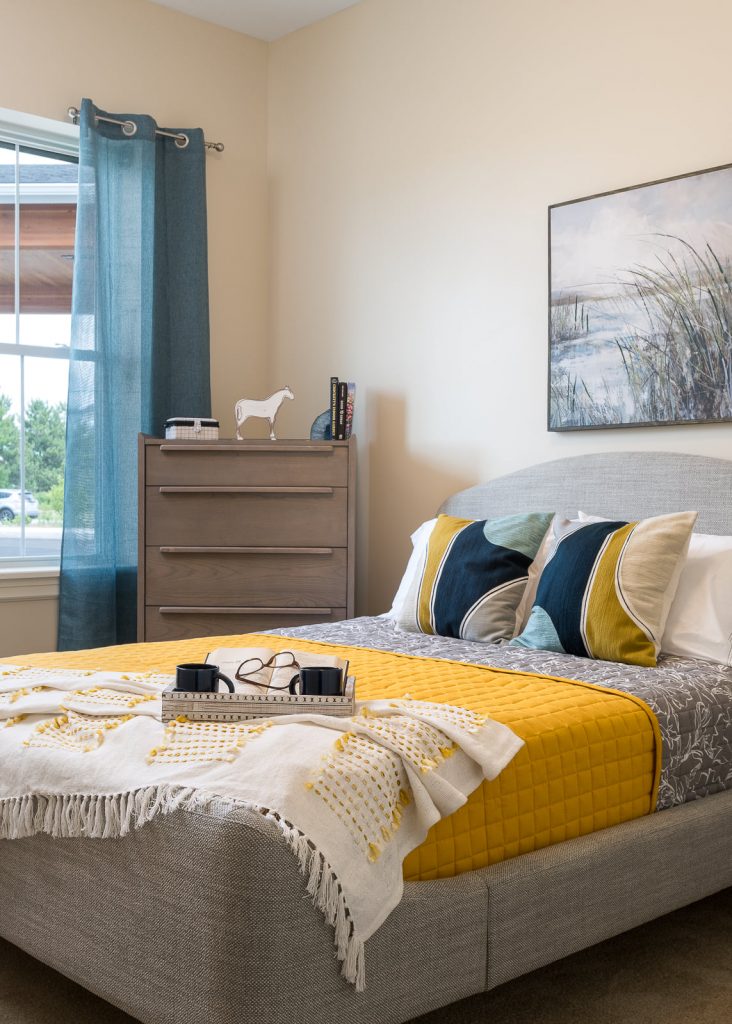 Munzir believes Maple Ridge's staff is what sets the facility apart from others. "We believe we have assembled the best team, particularly our care staff, who take pride in their work and truly exceed our expectations every day," she said. "Those healthcare professionals in the Burlington area who refer seniors and their families to us do so because they trust us. Trust in healthcare is hard to gain these days and we are fortunate to have earned it in the area. We take this very seriously."
Maple Ridge takes pride in the fact that many staff members including those in leadership positions, have been with the community for many years. Munzir has worked in the senior living field for 20 years and has been at Maple Ridge for four. She believes she has assembled an experienced leadership team and is pleased by the stability and consistency of the facility's staff members. "I am very proud of the team we have on this campus," Munzir said. "You can't find a more dedicated and compassionate group of people anywhere. I just met two new care staff employees who are truly excited to be here. I can see it in their eyes and how they interact with our residents and fellow staff. It is these types of people who choose to work on our campus."
Maple Ridge Assisted Living is the first new assisted living community to be built in the Burlington area in over a decade. Munzir believes this is only one of the reasons for the growing interest in their services. "Being new isn't what truly matters, although it is nice," she said. "Rather, it's the new technology in the building, lighting, colors, dining experience, and other design elements that today's seniors and our staff desire to ensure we are truly offering an exceptional place to live and work." Examples given by Munzir are the use of Eversound hearing technology and touch screens throughout the building for easy access.
The Harvest Dining program at Maple Ridge offers seasonal fare from local farms and companies like Adams Apple Orchard and Farm Market, the Vermont Farmstead Cheese Company and Sam Mazza's Harvest Market of Colchester. Additionally, Maple Ridge provides environmentally sound initiatives that meet state and national code requirements. "In particular, we emphasize energy conservation, reuse and upcycling, and protection of our natural resources in everything we do," said Munzir. "Then we go over and above what is required and recommended to lessen our carbon footprint. We represent nearly one hundred households in our community, and we take that responsibility seriously."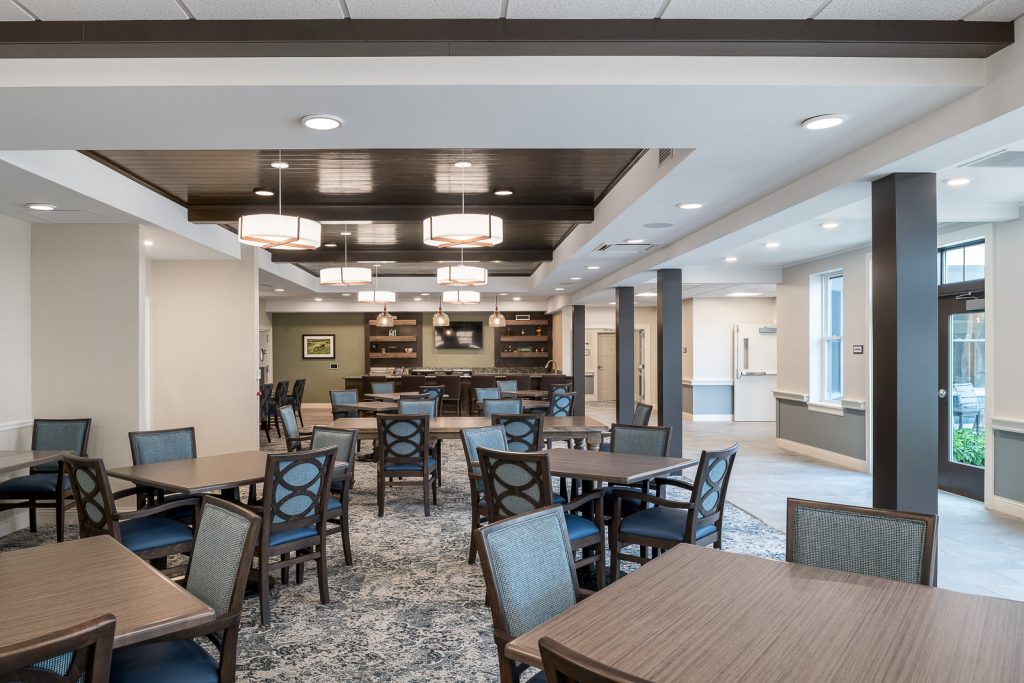 The pandemic's grip on seniors has led to apprehension for both seniors and their families in choosing assisted living and memory care. "Families choose a community like Maple Ridge because they have faith in our slow and steady approach to balancing resident safety with family connectedness even during our most trying times," Munzir said. "We over-communicate how and why we're doing things, so our families understand our approach and are part of our journey to create positive moments for each of our residents as much as possible. If an assisted living community can demonstrate its eagerness, not just tolerance, to work with and truly partner with each resident and their families, then only good things will follow."
Maple Ridge is a private pay community which mean subsidies like Medicaid are not accepted. However, the community believes their rates are competitive, and they are happy to assist families with things like veterans' benefits or long-term care coverage if applicable. Maple Ridge's rates are listed on their website as part of the organization's goal to be transparent and upfront about pricing.
Interested seniors and their families are encouraged to speak with Kate Driver, Director of Sales and Marketing at (802) 872-7775 or kdriver@mapleridgeessex.com. 
Maple Ridge Assisted Living and Memory Care
2 Freeman Woods
Essex Junction, VT 05452
MapleRidgeEssex.com
Related Articles & Free Vermont Maturity Subscription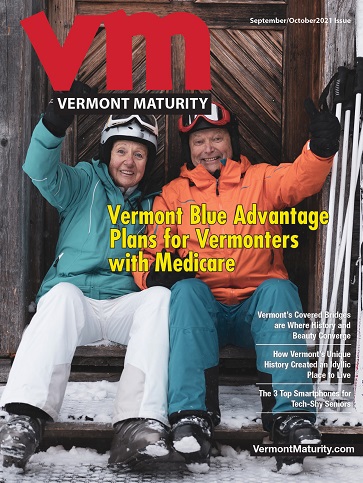 Caregivers Can Help Keep Loved Ones Safe During Outbreaks
Long-Term Care Planning For a Healthy Retirement
Want To Be Healthier? Get a Pet!