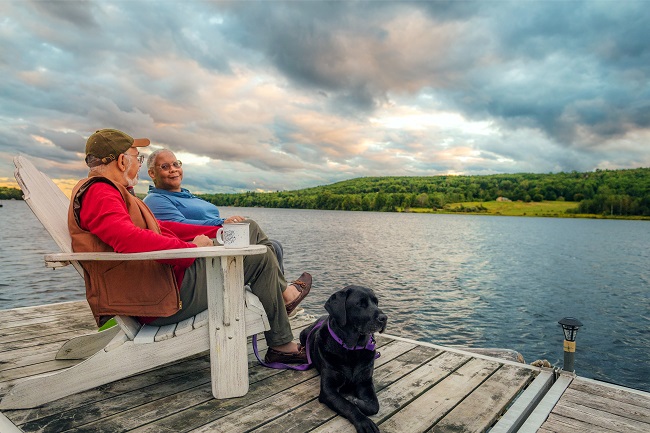 We are getting close to the annual enrollment period when Vermonters can make changes to their Medicare plans. Vermont Blue Advantage® is encouraging seniors to consider their Vermont-grown Medicare Advantage coverage. The enrollment period starts on October 15 and is open through December 7. On October 1, Vermonters will be able to take a closer look at the plans which have coverage beginning January 1, 2022.
Medicare is a federal health insurance plan for those 65 and older. In what is described as Original Medicare, Part A covers in-patient services at hospitals and other facilities, Part B covers out-patient care and medical supplies, and Part D, which is purchased separately from an insurer, covers prescription drugs. Vermont Blue Advantage individual plans cover these three to form Part C which is an alternative way to receive benefits.
Pamela Getsie, the Plan President of Vermont Blue Advantage, believes their plans are perfect for Vermonters with Medicare. "Vermont Blue Advantage is the fastest-growing Medicare Advantage planin the state," she said. "It offers three comprehensive plans with premiums starting at $0 a month. All Vermont Blue Advantage plans include medical and Part D drug coverage, along with dental, hearing, vision, fitness, and more." Getsie added that Vermont Blue Advantage Plans also feature over-the-counter benefits that give members a quarterly allowance for common care items like vitamins, bandages, and cold medicine.
Getsie said that Blue Cross and Blue Shield of Vermont formed Vermont Blue Advantage to deliver affordable Medicare Advantage products and services to Vermonters and retirees from Vermont businesses. She said that unlike other Medicare plans, Medicare Advantage plans have an out-of-pocket maximum which limits the amount members pay each year for covered medical services. "That gives seniors a level of security not provided under other plan types or original Medicare," she said.
Vermont Blue Advantage offers three plans: Freedom PPO, Freedom Plus PPO, and Unity HMO. As a general rule, PPOs or Preferred Provider Organizations have higher premiums but greater network flexibility. Updated benefit information for the 2022 plans will be available on October 1, but below is a brief description of the plans available today: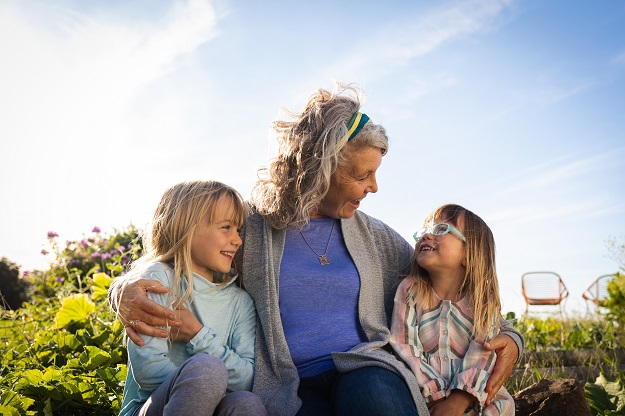 Freedom PPO: This $0 premium plan provides members with a choice of nationwide providers and worldwide coverage for emergency situations. Extras include dental, hearing aid, and vision coverage. Like all Vermont Blue Advantage plans, there is no medical deductible and prescription drug coverage is included with co-pays starting at $0.
Freedom Plus PPO: Getsie said this is the most popular of the three plans and has a $59 premium, no medical deductible, and prescription drug coverage. It includes the same features as the Freedom plan, as well as lower co-pays, the lowest out of pocket costs of all Vermont Blue Advantage plans, and allowances for extras such as dental, vision, hearing aids, and over the counter drugs, plus a personal emergency response system.
Unity HMO: This option is designed for Vermonters who plan to stay close to home and has no monthly premium. It includes medical, prescription drug, telehealth, and other benefits. The Unity plan provides broad network coverage throughout Vermont plus the security of urgent and emergency care during travel.
Getsie said Vermont Blue Advantage is able to offer these plans with no or low monthly premiums because they replace the Medicare coverage provided by the Centers for Medicare and Medicaid Services (CMS). "Vermont Blue Advantage's efficiencies and health plan expertise allow them to develop Medicare Advantage plans that provide great value for Medicare beneficiaries," she said, adding that seniors are required to continue to pay their Part B premium to CMS.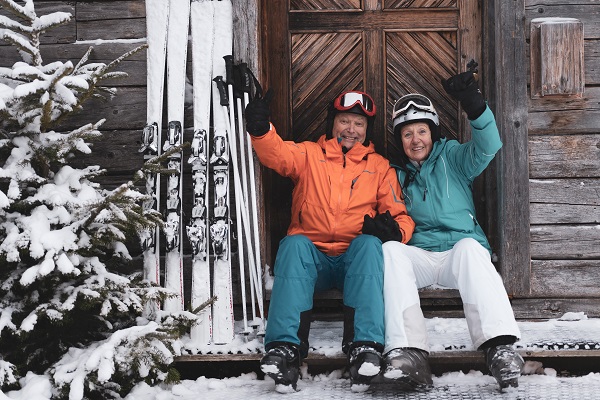 "Vermont Blue Advantage Medicare Advantage plans are created for Vermonters, by Vermonters," Getsie said. "The Blue Card nationwide network provides access for the Freedom and Freedom Plus plans to 92% of doctors and hospitals nationwide. All Vermont Blue Advantage PPO and HMO plans provide the security of emergency and urgent care coverage around the world, ensuring that Vermont seniors can travel with confidence." Since the pandemic, more Vermonters have begun to make use of telehealth, and Vermont Blue Advantage plans have no co-pay charges for these online visits. "Members can get a virtual doctor's visit using their phone or computer 24 hours a day, seven days week," Getsie said.
Getsie said Vermont Blue Advantage individual plans combine all the benefits of Original Medicare plus Part D drug coverage and dental, vision, and hearing coverage. One add-one is a fitness benefit known as SilverSneakers® which allows seniors to visit any participating gym free of charge. There are several locations across the state from Burlington to Bennington, Brattleboro and Newport, as well as a variety of on-line classes.
Those interested in Vermont Blue Advantage must either enroll or already be enrolled in Original Medicare Part A and Part B and pay their Part B premiums. Those who are not yet enrolled should call Social Security at (800) 772-1213 or use their TTY line at (800) 325-0778. Seniors can also set up an appointment at their local Social Security office where they will need to provide proof of age, such as a birth certificate. There are Social Security offices in Burlington, Montpelier and Rutland.
Enrollment in a Medicare Advantage plan can take place during the Initial Enrollment Period and each year during the Annual Enrollment Period. The Initial Enrollment Period for those turning 65 is a roughly seven-month window which begins three months before their birth month and ends three months after their birthday. Special Enrollment Periods are available after certain events like relocation or retirement with loss of employer coverage.
The Annual Enrollment Period is from October 15 to December 7 and allows members to sign up for coverage that begins January 1. "We designed plans we are proud to sell to our friends, family, and neighbors," Getsie said. "We are solely focused on meeting the needs of Vermonters and retirees from Vermont employers. Doing right by Vermonters is at the heart of everything we do. We provide all the benefits you need, all in one plan. It's as simple as that."
Seniors can learn about Vermont Blue Advantage plans by calling a licensed agent a 800-516-8021 (TTY: 711) or by going online at VermontBlueAdvantage.com.
Related Articles & Free Vermont Maturity Subscription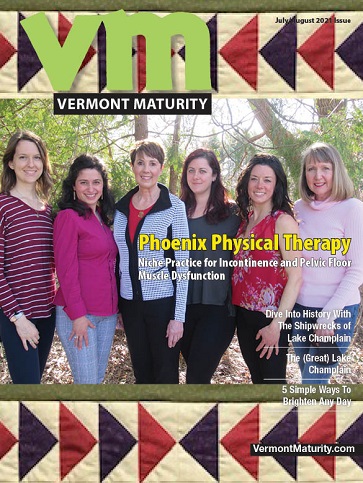 Do I Need to Sign-Up for Medicare If I'm Still Working?
Medicare Coverage Options for Retirees Eager to Travel
Understanding Medicare Transportation Costs