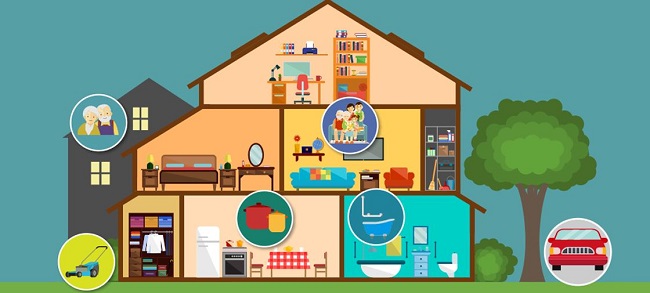 As a transition specialist, I help many Vermonters evaluate homes for suitability for aging in place. This is serious business since one of the most important factors to aging well is a functioning home.
Polls indicate that most older Americans wish to age in place in their current home for as long as possible. A recent AARP poll indicates that nearly 80% of respondents intend to make minor changes to their current home to improve accessibility. Most older Vermonters live in older homes with two or more living levels that may not be compatible with simple upgrades to age in place gracefully. This implies a mismatch between good hopes and good plans.
To assist Vermonters with these tough decisions, I've put together a quick guide for evaluating homes for aging in place. I look for homes that have the following attributes or at a bare minimum, homes that can be easily adapted without making expensive structural changes to the home.
General Considerations
Home layouts where all daily living occurs on one floor.
Stair free entry.
Level, low resistance flooring, without tripping hazards.
Sufficient lighting that assists navigation but is also not so bright to hurt the eyes.
Bathroom Considerations
Low or no threshold showers.
Grab bars at key locations for bathing and toileting.
Layout sufficiently large enough to accommodate turning around a wheelchair or walker.
Kitchen Considerations
Counter heights accessible when in a standing or seated position.
Appliances that are intuitive to operate, with easily graspable knobs and handles from a standing or seated position.
Grab bars in key locations, especially near the sink.
The layout must be sufficiently large enough to accommodate turning around a wheelchair or walker.
Beyond these key home interior features, it's important to consider the home's location. Ideally, the home should be located close to important community features including:
Medical care
Pharmacies
Shopping for food, clothing, and other essentials
Public transportation
Community and social centers, as well as family and friends
If you'd like additional help evaluating your home or even finding contractors who can make your Vermont home just right for aging in place, you can contact the author.
Ben Durant is a leading Senior Real Estate Specialist in the State of Vermont and has a passion for supporting and defending his clients through the process of downsizing, right-sizing, and relocating in Vermont. Ben lives with his wife, Amy, and three children in Williston VT. He can be reached at Ben@TransitionsVT.com or by calling directly at 802-355-6688. Visit his website at TransitionsVT.com.
Related Articles & Free Vermont Maturity Magazine Subscriptions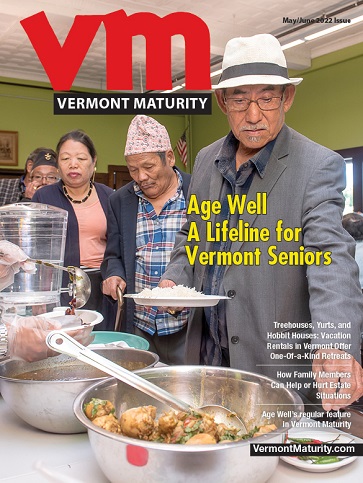 Aging in Place Through Universal Design