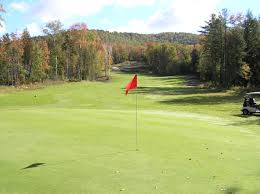 It's not every day that a father and son can work together at a job they love, but that is the case with Brian King and his son Bill. They designed and operate the 18-hole Barton Golf Club in the Northeast Kingdom.
Bill is absolutely thrilled with the turn of events. Brian, now 77, began building the course in 1988 and opened it as a 9-hole course in 1990.  Bill left his job as an engineer for a large construction company and began working for his father in 1999. One year later, he and his wife bought the course and expanded it to 18 holes. "Technically, he works for me," Bill says, "but really we're an equal team. We work together and we bounce ideas off each other."
Bill noted that the first few years on the job he relied on his father's expertise and advice. "I still do," he said, "but it's funny that there's been sort of a shift lately. I catch myself wondering 'why is he asking my opinion?'"
Brian said his son really only worked for him for a year; the goal had always been that he would take over the business. He said Bill brings an assortment of mechanical and other skills to the business which he lacks.
Brian may be the senior partner, but he isn't one to shy away from hard work. "He works just as many hours as anybody else," said Bill. "He's an inspiration not only to me but to the others who work here."
Bill jokes that despite the presence of high tech equipment on the premises, his father's favorite tool is still a shovel and his favorite job is digging a ditch. "Maybe," Bill speculated, "that's why he's still going strong. I hope I can keep going the way he is."
Brian didn't entirely agree with his son. "I don't really enjoy shoveling," he said, "but I enjoy seeing the outcome of my work."
Both father and son live next door to the golf course, and Bill considers the proximity to his father and work to be a plus for himself and his children, ages 6, 10, and 12. "I see my dad seven days a week," he said. "It's great. We have a good working relationship."
The golf club is more than a father/son business. Bill's children help out during the summer, moving the cups and flag locations, picking up trash and refilling the ball washer. His mother works in the pro shop and her brother and brother-in-law are also employees. Bill said his kids love being out on the course and say they want to work there someday, but he recognizes that it is far too early for them to be making a career choice. "It's fun to hear, though," he admits.  Brian thinks there is a good chance the golf course will become a multi-generational business. For now, he relishes the opportunity to see his grandchildren on the course. "They really pitch in," he said.
Brian was born in Island Pond and taught school in Barton before joining the staff of Champlain College where he taught business courses for 26 years. Bill was born in Burlington and raised in Richmond. Brian was the first to relocate to Barton, creating the course on land that was part of his wife's family farm. He was still teaching at Champlain College when he made the move, spending winters teaching business and summers working on the course. When he retired from Champlain, the couple moved to Barton full-time. Bill and his wife Barb followed in 1999.
Bill admitted that he and his father have some differences of opinion, but he thinks their relationship is closer than many father/son duos. "It's quite amazing how well we work together," he said, "but we have the same philosophy as far as business goes and what we want to do with the golf course."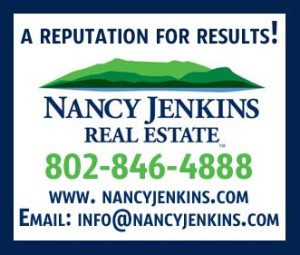 Both father and son are concerned that golf has become "a rich man's sport."  They are doing their best to keep prices down and create a relaxing experience. Bill chastised golf clubs that rush their customers on the course or are rude to them on entry.
Although the pair may not agree on everything, they have an open relationship which allows them to talk through their differences. "His ideas are better than mine now," said Brian. "As I get older, he brings more to the table."
But Brian has no intention of retiring any time soon. "I'm in good health," he said, "and I intend to continue working as long as I can. I'm making something more beautiful. There's a lot of satisfaction in that."
"This is a dream job," said Bill, "the absolute best job. I'm outside every day and I'm working with my family." He recognizes that most people don't get the chance to choose who they work with and considers himself lucky to have been able to do so, having made a conscious decision to move to Barton and work with his father. "It's absolutely the best relationship I've had with a coworker," he said. "We got lucky. We chose this situation and made the right decision without a doubt."
Brian concurred.  "It's a wonderful thing," he said.
This article was contributed by Phyl Newbeck
Related Articles & Free Subscription
Newbies and Seasoned Players Tee Up
Take a Meander Through Surprising Manchester
The Vermont Republic – The Story of When Vermont was an Independent Country
Free Subscription to Vermont Maturity Magazine