The Alabama port city of Mobile reveals a surprising melange of architectural styles and historical periods, peppered with several firsts and lasts, plus imaginative cuisine. The downtown area blends modern buildings with Civil War remnants and homes recalling New Orleans on its Government Street.
Fine buildings have frequently been recycled, now harboring fascinating museums. Some reveal matters of shame, some of pride. For example, in the 1856-building housing the Museum of Mobile, visitors learn that the country's last African slaves were brought here. The country's first successful submarine was built in this city. Children especially love the detailed collections of Aaron Friedman's Miniature Houses and original carriages — including the oldest, an circa 1850 doctor's buggy.
One of the biggest surprises unfolds at the Mobile Carnival Museum. Visitors learn that the New World first celebrated Mardi Gras in 1703, not in New Orleans, but in Mobile's first settlement. The museum, which opened in 2005 in a mansion bedecked with wrought-iron balconies and fences, dazzles with costumes and crowns; some bejeweled and fur-trimmed trains weigh 50 pounds. Other astonishing firsts: the first Jewish mystic society was founded in 1890; the first black Mardi Gras parade was held in 1938; and the first gay society's dance in 1980.
Nearby, a modern building lures youngsters to the Exploreum. Here, in My BodyWorks, a cornucopia of interactive machines allows participants to check various body functions, including their heart, strength, digestion and so on. Little ones enjoy the Wharf of Wonder.
These sights are reachable by foot or the MODA trolley from downtown hotels such as the outstanding full-service Renaissance Riverview Plaza Hotel, connected to the Mobile Convention Center and participating in the RTJ Golf Trail. They're also near the Cruise Terminal, where, year-round, Carnival's fun ship Holiday departs for a Mexican itinerary.
Another downtown hostelry, The Battle House, began life more than a half-century ago and was named "one of the Top 500 Hotels in the World" by "Travel & Leisure" magazine. Guests are wowed from the moment they step into the elegantly restored lobby on to its Crystal Ballroom, scene of debutantes' and Mardi Gras balls. Not to mention the outstanding cuisine served in The Trellis Room.
In contrast, the casual Wintzell's Oyster House is a must-eat stop. Founded in 1938 and now part of an eight-location Alabama chain, its specialty is oysters "fried, stewed or nude" along with gumbo — though land-based options also abound. Walls are papered with down-home platitudes such as "It takes a lot of payments to make a house a home."
In the Spring Hill neighborhood, the Mobile Museum of Art sits within a wooded suburb. Boasting of being the Gulf Coast's largest art museum, its two floors showcase a fine collection of American, European, African and Asian holdings. Especially impressive are some Impressionistic pieces by Renoir, Daubigny, Corot and the newly lauded Hagemeister, plus the extensive glass art collection.
This upscale neighborhood is home to an extremely fine restaurant, True. Though set in a strip mall, the interior's stunning contemporary decor renders guests awestruck. What follows, however, is culinary theater at its finest. Native son Wesley True, after studying at the Culinary Institute of America and working at several high-end New York City restaurants, returned to Mobile to open his own gastronomical temple. He dubs his style "modern French with Italian and southern Alabama influences."
If his Roast Duck Breast With Saffron And Pine Nut Puree And Coconut Reduction is heavenly, it's only outdone by his Local Snapper With Bacon Veloute And House-Made Black Truffle Oil, served with braised artichokes. Asked if he prefers to use local ingredients for his dishes, he replied, "The longer I'm here, the more I support local fishermen and farmers." Aficionados have also lauded the wine list.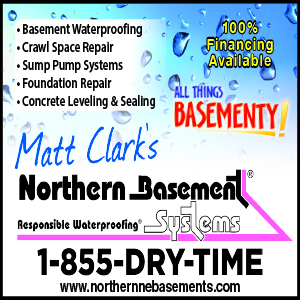 A bit farther away await other important spots. The world-renowned Bellingrath Gardens and Home began as a fishing camp for Walter Bellingrath, Mobile's first Coca-Cola bottler. He and his wife Bessie opened their gardens to the public in 1932, which became immediately successful. They then built a lavish antique-filled brick house, completed in 1936. Most famous outdoors are the huge azalea bushes of every hue abloom in the spring. However, each season sees eye-popping flora. Through summer, 2,000 roses in a kaleidoscope of colors scent the air. (The gardens were chosen the country's top public rose garden by All American Rose Selections in 2004.) Tropical blooms stun within greenhouses.
Few area visitors will want to bypass nearby Fort Gaines, where costumed interpreters detail the pre-Revolutionary War fort. Remember "Damn the torpedoes, full speed ahead!"? This was where, in1864, Adm. David G. Farragut shouted his famous command to break the Civil War blockade and capture Mobile's forts. The Hunley rammed 90 pounds of explosives into the Confederate Navy's Housatonic. It marked the first time a submerged submarine sank another ship.
Close by at the Estuarium, Dauphin Island Sea Lab's aquarium (the teaching facility about the Gulf) exposes kids to live denizens in tanks while grownups learn about the best practices to prevent logging erosion. Outside, the briny air also smells of pennywort and lantana.
Also along the waterfront stands Alabama Five Rivers — the confluence of the Mobile, Spanish, Tensaw, Apalachee and Blakeley rivers. Exhibits at the Visitor's Center include a stuffed 12.5-foot alligator, bobcat, armadillo and bear. Nature lovers find opportunities to trek, canoe and kayak the 250,000 acres of woods, waterways and wetlands. The Delta boasts an amazing 300 bird species, 126 fish species and 500 plant species.
For information, contact the Mobile Bay Convention & Visitors Bureau at 800-5-MOBILE or view Mobile.org.
This article was contributed by By Molly Arost Staub.
Related Articles & Free Subscription
A Pre-Trip Checklist for Travel
How to Pay Half as Much for Your Next Vacation
How To Throw Out Your Phone On A Summer Road Trip
Free Subscription to Vermont Maturity Magazine