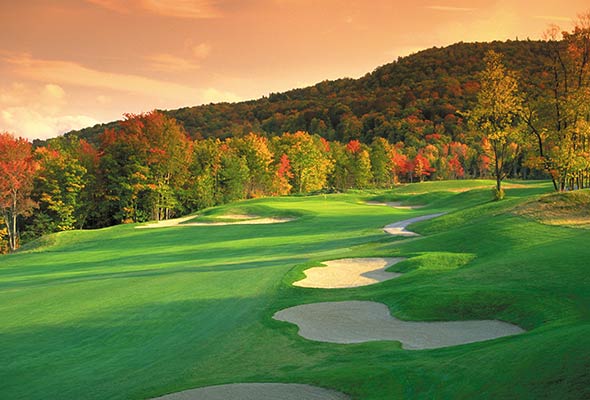 They say Vermont has ten months of winter and two months of poor skiing, but you'd never guess the Green Mountain State was known for winter sports if you surveyed the various options for golfing in the state. Why head to Florida when there are so many opportunities to play here?
Champlain Country Club head pro Mike Swim suggests that those just learning the sport should start with 9-hole courses like Arrowhead, Bakersfield or Richford. Other courses may be more challenging due to the length of the course, the pace of play and other conditions. In particular, he noted that Arrowhead, a par-3 course, is suitable for those just learning the sport. He describes his own Champlain Country Club as "friendly but challenging." Champlain offers a 9-hole option and is not very hilly and therefore good for walking. Swim said roughly 25 percent of those at the club are over the age of 60 and another 35 percent are in the 45-60 age range; a cross-section which he believes is fairly typical for a golf club. He noted that 9-hole courses may skew older because younger golfers generally prefer a more challenging set-up.
Swim recommends that anyone starting out in golf should seek advice from a professional regarding lessons, gear, and courses. He further recommends renting clubs before purchasing them to get a feel for the types of equipment available. Swim personally keeps a set of clubs for novice golfers to borrow. "Golf takes a lot more energy than people think," he said noting that golfing improves endurance and flexibility. In addition, "golfing stimulates the mind," by requiring players to learn the rules and etiquette. There are also visual benefits as golfers learn to follow the ball to its landing spot. Swim encourages those just starting out to check out the various specials at area clubs, many of which have special discounts for seniors during the week.
Barry Churchill, the PGA Golf Instructor at Cedar Knoll refers to golf as "a lifetime game," particularly since most clubs have several different tee boxes to accommodate beginners as well as the very old and very young. He lauded golf for its physical and social benefits. "Golf has camaraderie," he said. "It's social as well as aerobic." Churchill's home course, Cedar Knoll, is relatively hilly so even those patrons who use golf carts will still get exercise.
Churchill recommends Cedar Knoll as a good place for beginners, in part because with 27 holes, the club has 9 "extra" which aren't as busy as the rest of the course. Beginners are often intimidated when playing on a regular course for fear they might hold up the players behind them. For this reason Churchill also recommends that even before beginners set foot on a golf course, they should get a lesson at a driving range. Although beginner golfers can outfit themselves for under $300, he advocates borrowing and/or renting equipment first. Churchill believes lessons are important for health reasons, as well as for learning the sport.
He noted that men often hurt their backs with bad swings and improper stances, whereas women are more likely to hurt their wrists from incorrect use of their hands.
Brian Gara, the head professional at the Vermont National Country Club lauds the social and physical benefits of the game, but adds that golf is also "an endless challenge; it's a game with room for constant improvement." Gara recommends that those new to the sport check out the "Play Golf America" section of the PGA Web site to learn about special discounts and offers. Gara noted that the muscles used to swing a golf club are often underutilized, so stretching exercises are helpful to develop strength and flexibility. Although he does not consider golf to be a physically demanding sport, Gara believes it is important for new players to recognize their limitations before they begin.
Gara said golf participation has been relatively flat over the last decade; the only areas of growth are for women and seniors. Since there is a growing cadre of older people learning the game, he recommends that newcomers find a peer group to help reinforce the learning process and provide companionship on the course. "We are always seeking to invite and retain people to play golf," he said. "There are all kinds of programs run by PGA professionals that people can participate in. We're always trying to make taking up the game of golf as easy and seamless as possible."  Fore!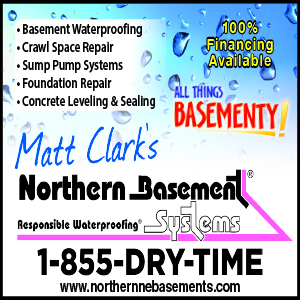 For more information visit the Vermont Golf Association Website a Vtga.org.
Where to Golf
In Chittenden County, one of the most prestigious courses is the Vermont National Country Club in South Burlington which was designed by Jack Nicklaus. Burlington Country Club is a slightly less expensive option, while the Links at Lang Farm in Essex and Kwiniaska Golf Club in Shelburne offer annual memberships without an initiation fee. The largest public golf course in the county is Cedar Knoll in Hinesburg which features 27 holes. The Essex Country Club, Rocky Ridge Golf Club in St. George, West Bolton Golf Club and Williston Golf Club all have 18-hole courses. Nine-hole courses in Chittenden County include Arrowhead Golf Course in Milton, and Catamount Golf Course and Catamount Country Club, both in Williston. There is a driving range at the Essex Family Golf Center, and most golf courses have their own practice areas. For those who want to practice their swings regardless of the weather, there is Gonzo's Indoor Golf and Vermont Indoor Golf, both in South Burlington.
In Franklin County, there are a number of options including 18-hole courses at Bakersfield Country Club, Champlain Country Club in St. Albans and Enosburg Falls Country Club, as well as the 9-hole course at Richford Country Club. In Addison County, there are 18-hole courses at Basin Harbor in Vergennes and the Ralph Myhre Golf Course at Middlebury College. Lamoille County courses include the 9-hole Copley Country Club in Morrisville and Farms Resort Golf Club in Stowe, as well as two 18-hole courses at Stowe Mountain Resort. Washington County boasts the 9-hole Country Club of Barre, Montpelier Country Club, and Northfield Country Club as well as the 18-hole course at Sugarbush.
This article was contributed by Phyl Newbeck.
Related Articles & Free Subscription
Enjoy an Outdoor Summer Staycation in Vermont
Take a Meander Through Surprising Manchester
Free Subscription to Vermont Maturity Magazine