Like many middle-aged Vermonters, I'm a parent to my great kids (3), while being an active advocate for my elders; family and clients. I'm proud of this role and I take it seriously. As I sit at my desk with the task of writing this article, I am fresh off a moment where I was being an advocate for my mom and her window contractor. My mother had explained to me that she felt that she was getting the runaround from said contractor. After placing some phone calls looking into the matter, I was able to determine from a zoning administrator that the contractor was not being entirely truthful. By simply entering the situation, I was able to get all parties back on track, with her contractor knowing that he couldn't take advantage of my mother and get away with it.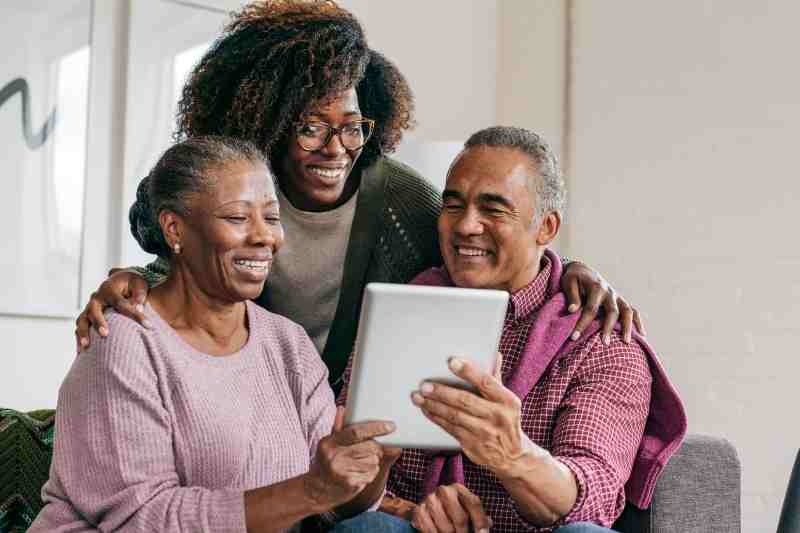 As a parent, I sometimes find myself already trying to train the next generation by setting the expectation of them growing up to take care of people. Recently I found myself lecturing my 11-year-old son because he wasn't taking on the responsibility for getting himself ready in the morning properly, and I heard these words slip past my lips – "If you can't get yourself ready in the morning, how are you going to take care of mom and dad when we get older." As with much of parenting, I'm conflicted by the paradox of wanting to guard my children from adult pressures, while ensuring that they turn out right; remaining responsible to their family and loved ones as an adult. Growing up isn't easy, and neither is growing older. But it is inevitable that often our children play a role in our lives as we all age together; for better, or for worse.
In my professional world of helping my clients down-size, the involvement of adult children helping their parents is common and this plays an important role with most of the people that I work with. Most times, working with family is a great benefit for everyone involved. One recent example of this is where I had the honor of helping Wesley and Cecilia McClellan downsize from a home in the Village of Essex. This was a massive transition for the family, and it wasn't entered into lightly. Their adult children were born and raised in the home that had become a physical extension of the family for over a half century. When it came time to make a move, the McClellan's knew that leaving the family homestead would affect their adult children and they chose to include them in the process. The five of us became a team of sorts and we worked through every detail of their purchase of the new house, and the sale of their old house.
Sometimes working together through a committee can be tricky, but this was made easier this time because it was always apparent that Cecilia and Wes' grown children always wanted the best for their parents, and they let that be their guiding focus. In the end, the McClellans were able to find a lovely carriage home right around the corner from their son, and as a result, their extended family is as close as ever. In this heartwarming example, the impromptu committee worked, and the very best outcome was achieved.
The McClellan family example above is the ideal situation, but of course, family is not always ideal. Sometimes, family can be downright messy, especially when ulterior motives creep into the process. Elder Vermonters can become more and more vulnerable when we age, and there are ugly times when family or other people in positions of power take advantage of these vulnerable adults. I've come across mild cases enough times that I'm on the lookout for it and I'm ready to rely on my code of ethics and my fiduciary responsibility to put my client's needs ahead of all others including their children. Oftentimes, this is a good opportunity to look for another professional like an estate planning attorney. Launa Slater is an estate planning and elder law attorney at Wiener & Slater in Burlington and a member of the Financial Abuse Specialist Team of Vermont or FAST. FAST was formed in 2011 and seeks to end exploitation of elders and vulnerable Vermonters. According to Attorney Slater, power struggles among adult children, arguments over financial transparency, and even accusations of financial exploitation are scenarios she is well familiar with. In a recent conversation, she explained that she sees her job as ensuring, whether through estate planning and/or advocacy, that an older Vermonter's wishes are honored and respected, bottom line. Launa said, "If I'm doing estate planning, or an elder law consult, I allow adult children to attend the consultation, if their parents want them to be present. But I make sure that I talk to my client directly, and hear in their own words, what their wishes are, and who they want to help them with their financial and medical decision-making, when the time comes that they need that kind of support."
People who regularly work with older adults as Launa and I do, understand that these situations can go to the extremes. Abuse, neglect, and financial exploitation for Vermont's elders is all too common. Sadly, this depravity often comes from family or people in positions of power and trust. If you, or a person that you know is suspected of being abused, neglected, or exploited, you should contact Vermont Adult Protective Services at 800-564-1612 or make a report by going online. Your report can be anonymous.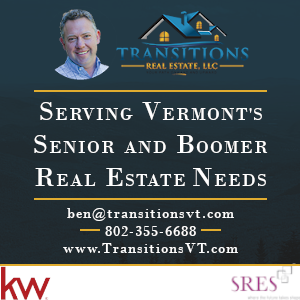 To conclude, I hope that you have family like the Mclellans as they can make life's transitions amazing. If you feel that you don't have good family support, there are many people in our community that can be an advocate for you and help make good outcomes happen. If you do work with family, it's important to make a plan and set the expectation of how you would like it to go early. Setting up an estate plan ahead of time is always a good idea.
Ben Durant is a leading Senior Real Estate Specialist in the State of Vermont and has a passion for supporting and defending his clients through the process of downsizing, right-sizing, and relocating in Vermont. Ben lives with his wife, Amy, and three children in Williston VT. He can be reached at Ben@TransitionsVT.com or by calling directly at 802-355-6688. Visit his website at TransitionsVT.com.
Related Articles & Free Vermont Maturity Subscription Sign Up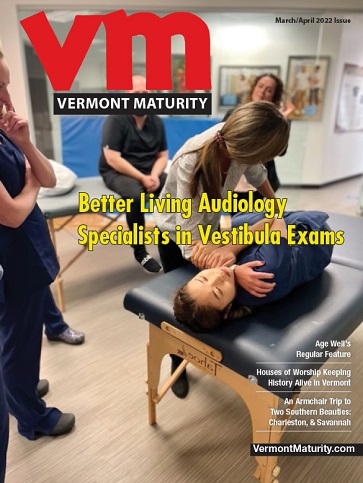 An Updated List is Just as Important as an Estate Plan
Choosing a Good Estate Sale Company
How to Get Your Affairs in Order
Free Subscription to Vermont Maturity Magazine