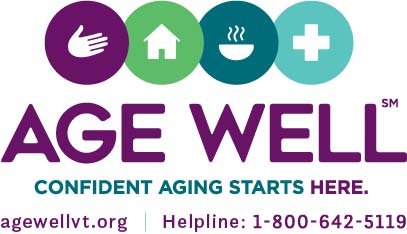 Age Well is pleased to announce the recipients of their 2022 Aging Services Community Grants.
Community organizations across Northwestern Vermont applied for grant funding for new and innovative projects. These grants are funded by the American Rescue Plan (ARPA) Act of 2021 and all proposed projects meet the Older American Act requirements to support older adults. Selected grants will serve low-income older individuals, low-income minority older individuals, older individuals residing in rural areas, and older individuals with limited English proficiency. Community Grant Projects will focus on building greater capacity to advance the development and implementation of a comprehensive and coordinated system of service to older adults living in Vermont.
"We are working together for what I like to call 'collective impact' as we support our aging services network in new ways," said Jane Catton, Age Well CEO. "This grant funding for community projects will provide financial support to community partners who are addressing the physical, social, and emotional needs of older adults"
Age Well selected 12 community projects that address the needs of older adults in Addison, Franklin, Grand Isle, and Chittenden counties. Grant recipients include: The Center of Recreation and Education (CORE); Fairfield Community Center; Community Senior Center of Richmond, Huntington, and Bolton; Franklin County Senior Center; Helping and Nurturing Diverse Seniors (HANDS); The Heinberg Senior Center; Island in the Sun Senior Center; Mount Mansfield Villages; Our Lady of Providence; South Burlington Recreation and Parks; Winooski Housing Authority/SASH; and the Winooski Senior Center
Over the next year, grant recipient organizations will be implementing their projects to support older adults in Northwestern Vermont including nutrition and wellness programming, providing culturally appropriate food options to diverse older individuals, making public spaces handicapped accessible, community health initiatives, technology support, gardening projects, and a new picnic in the park series.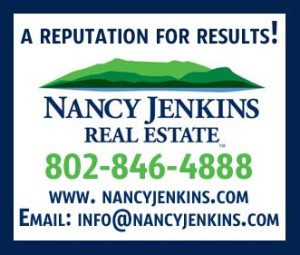 For more information visit AgeWellVT.org.
Related Articles & Free Vermont Maturity Magazine Subscription
Manage the Meaning of Exercise for Increased Success
Vermont Coalition Celebrates Passing of Hearing Aid Bill H.266
Vermont Maturity Cover Story – Age Well
Free Subscription to Vermont Maturity Magazine