Welcome to Age Well's regular feature in Vermont Maturity!
Snow may be here in Vermont, but rest assured our staff and volunteers are still out on the roads and at older Vermonters' homes delivering Meals on Wheels, care coordination, and a friendly smile to older adults, allowing them to age with confidence and dignity. Keep reading to learn more about new offerings, health, and wellness tips, and much more:
Age Well News
Senior Companion Program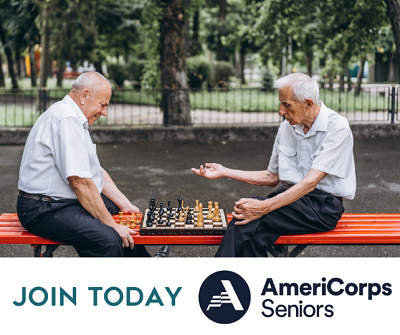 Age Well is proud to join a network of millions of national service champions who recognize the vital role service plays in addressing some of the most critical issues in their communities.
AmeriCorps Senior volunteers stay healthy and active through service, improving their own lives as they improve the lives of others. A growing body of research affirms the numerous mental and physical health benefits of volunteering, including lower mortality rates, decreased rates of depression, and increased strength and energy. Findings from a recent agency-sponsored study show that AmeriCorps Senior volunteers serving with the Senior Companion programs report feeling less depressed and isolated, along with stable or improved health scores.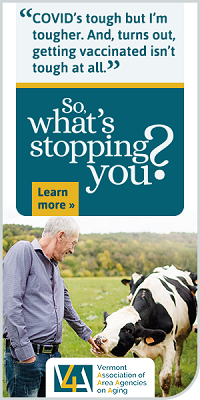 Today, AmeriCorps Seniors engage nearly 200,000 older Americans in service at approximately 30,000 locations across the United States and territories through its Foster Grandparent, Senior Companion, and RSVP programs. Senior AmeriCorps volunteers in the Senior Companion program provide companionship and assistance with daily tasks to help other older adults, most homebound, live fuller, more independent lives while maintaining their self-sufficiency and aging in place.
Director of Age Well Volunteer Services, Erica Marks said, "We are very excited to connect Vermont seniors with volunteer opportunities. It is life-changing for both the volunteer and those we serve. We are honored to be a recipient of the AmeriCorps Seniors volunteer grant."
To learn more, contact Age Well's Volunteer program: 802-662-5249 or volunteer@agewellvt.org.
COVID-19 Vaccine Support
Getting vaccinated is free, safe, and easy, and once vaccinated, you are helping to strengthen our communities—your families, your neighbors, and your friends. Over 94% of Vermonters over the age of 60 have been vaccinated for COVID-19. Way to go! If you need help registering for the COVID-19 vaccine, are homebound, lack transportation, or just have questions about COVID-19 vaccinations, call our Helpline at 1-800-642-5119, and for more information, visit vaccine4vermont.com.
It is that easy, so what's stopping you?
Health & Wellness Tips
Navigating Daily Medications, Together
Do you know about Age Well's HomeMeds program? Medication-related problems can lead to many issues resulting in ER visits, re-hospitalization, and worse. Adults 65 years or older are twice as likely as others to come to emergency departments for adverse drug events and nearly seven times more likely to be hospitalized after an emergency visit. HomeMeds is an evidence-based, in-home, medication review and intervention that includes a computerized risk assessment and alert process, plus a pharmacist review and recommendation for improvement.
To learn more please call all our Statewide Helpline at 1-800-642-5119 or visit the website online at: Agewellvt.org/services/care-transitions.
Eating Healthy with 3SquaresVT
3SquaresVT is a federal program referred to nationally as SNAP – Supplemental Nutrition Assistance Program, administered in Vermont by the Department of Children and Families (DCF). Many Vermonters who are eligible do not apply because they think they would be taking away from those who are more deserving and in need, or that there is a stigma that comes along with receiving benefits; that is not the case. Anyone eligible will receive benefits, and Age Well staff can help you determine eligibility!
"There is an application that you can complete to determine whether or not you are eligible for a benefit based on your household size, your income, housing expenses, and medical expenses", says Paula Fitzpatrick, Community Health Worker Team Lead with Age Well. She encourages all who think they are eligible to apply. "It helps our farms and our small general stores – it keeps them open. The more federal money we can bring into the state of Vermont, the more help the Vermont economy gets as a whole."
Shop with 3SquaresVT at Winter Farmers Markets
Eleven Winter Markets across the state will accept Crop Cash this season. Find the most current information (including time, location, and safety guidelines) about winter market operations please visit: Nofavt.org/cropcash/participatingmarkets.
Crop Cash is now doing double benefits! For every $1 a shopper spends of their 3SquaresVT benefits, they will receive an additional $2 in Crop Cash, up to $20 per market visit ($30 total). Folks who receive 3SquaresVT but do not have an EBT card can also get Crop Cash by visiting the info booth at the participating farmers market.
Age Well Programs & Services
Age Well believes that health happens at home and focuses on lifestyle, happiness, and wellness—not on age. For nearly 50 years, Age Well has provided adults 60 years and older in Northwestern Vermont with the necessary support to manage their daily living needs, to keep them active, healthy, and independent. Age Well offers care & service coordination, Meals on Wheels; community meals; wellness programs; social activities; transportation services; expertise on Medicare, insurance, and long and short-term care options; and a Helpline to older Vermonters, and their families and caregivers. Age Well services are provided at no cost throughout Addison, Chittenden, Franklin, & Grand Isle counties.
Volunteering & Giving Back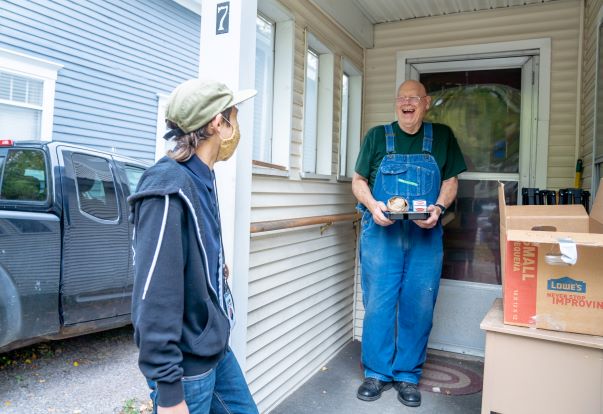 Give your time and impact a life. Join our network of over 1,000 dedicated volunteers and generous donors, without whom our work would not be possible. Age Well's services are provided free of charge, your support helps us keep these services free and accessible to those in need.
There are many ways you can give back to the older adults in your community including providing transportation, friendly visits, grocery shopping, budgeting assistance, delivering Meals on Wheels, donating your used car, making a cash donation, and leaving a gift for Age Well in your will or trust. Have you considered creating a volunteer team at your place of work? Thank you to our business volunteer teams who have done such amazing work this past year.
Age Well volunteers delivered 300,000 meals to our older neighbors in 2021! Learn more about volunteer opportunities please call (802) 662-5249 or email: volunteer@agewellvt.org. For more information visit the website: Agewellvt.org/giving-back/volunteer.  
Meet our Team: Ally, Annick, and Harry
We would like to introduce you to Ally, Annick, and Harry! We have many team members that you may not see every day, but who are vitally important to our mission to support older Vermonters. Hear directly from these Age Well staff members and learn more about their roles.
Ally McAuslan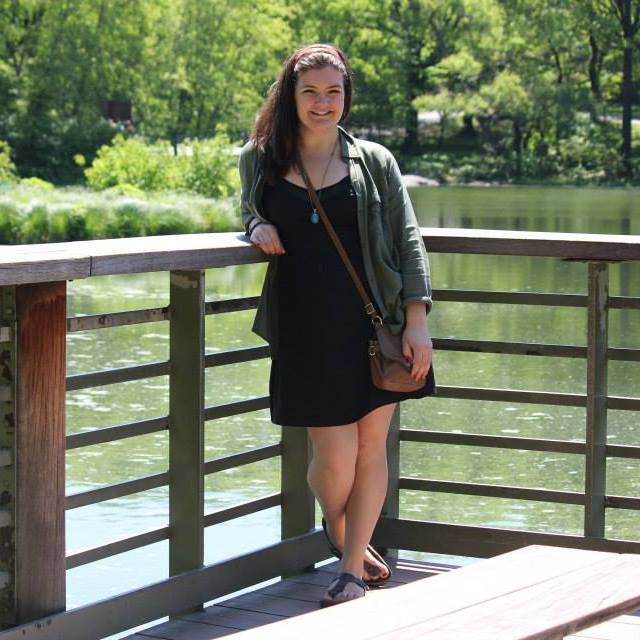 Started at Age Well: March 2018
Job Title: Associate Director of Nutrition & Wellness
Department: Nutrition
What do you love about your job at Age Well?
I love being able to help clients in need and offering them the resources to live as independently as possible.
What do you find challenging?
De-Escalating clients who are going through a hard time is challenging. I think a lot of us can relate to that. While it may be challenging, it is also something I love about my job. Being able to turn someone's day from negative to positive is very rewarding.
How would you describe your approach to helping clients?
My role involves a lot of active listening. I try hearing a client out, understanding where they are coming from, making sure they know I am on their side, asking how I can help, and following up if necessary.
What would you like more people to know about the work you do?
It is ever evolving. From meals on wheels route management, ensuring our clients are being fed, and assisting with forming new relationships in the community, I am constantly multitasking and going with the flow of what needs to be done!
Where did you go to college?
University of Vermont, Dietetics and Nutrition Degree
Where did you grow up?
I grew up in Colchester, Vermont
What are you doing when you're not at work?
I enjoy powerlifting, hiking, and spending time with friends and family.
Annick Pyfferoen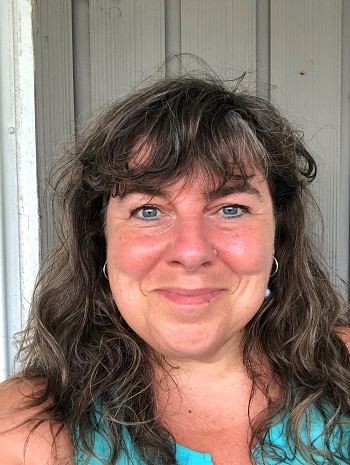 Started at Age Well: August 2003
Job Title: Training & Development Specialist
Department: Operations & Compliance
What do you love about your job at Age Well?
I love sharing knowledge that can help people. I find it fascinating to welcome every new staff that we hire, get to know them and their backgrounds and get them started with the information they need to find their way into their new job within the agency.
How would you describe your approach to helping clients?
In this position, I am behind the scenes, supporting staff and the agency.
What would you like more people to know about the work you do?
I feel lucky that I get to meet with new employees who come to the agency and provide them with the training and support that will allow them to perform at their best.
Where did you go to college?
I have a degree in Speech and Language Pathology from a Belgian school.
Where did you grow up?
I was born and raised in Brussels, Belgium. I left at 28 and lived in Montreal for a few years. I have been in the States for about 21 years now. I have been away from Belgium for as long as I have lived there.
What are you doing when you're not at work?
I work out most mornings before work (weight and resistance training, and swimming).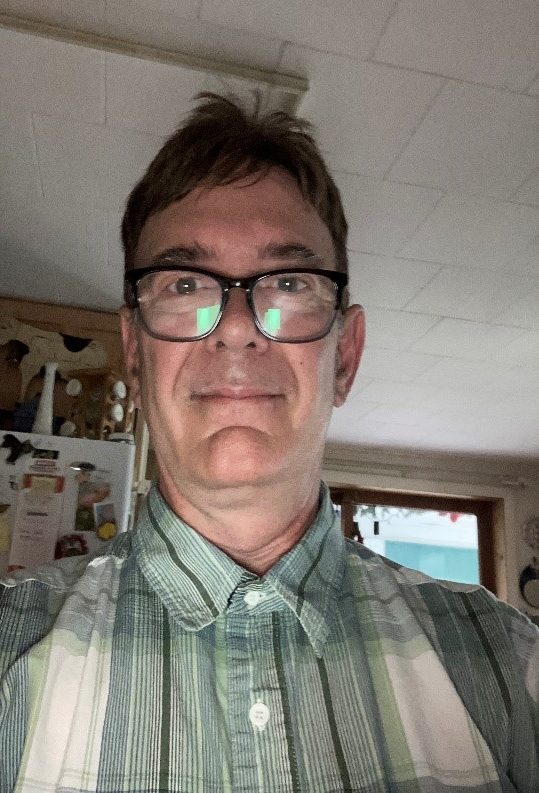 Harry Benoit
Started at Age Well: August 1991
Job Title: Care & Service Coordinator
Department: Care & Service Coordination
What do you love about your job at Age Well?
You never know what each new day will bring to the table.
What do you find challenging?
There is a level of complexity that increases exponentially.
How would you describe your approach to helping clients?
I believe that you have to put yourself in the person's shoes and respect their individuality and wisdom that has gotten them through life so far.
What would you like more people to know about the work you do?
It can be very demanding and there are a lot of pieces that have to come together behind the scenes. It is important to build and maintain good connections with collaborating resource agencies and individuals.
Where did you go to college?
Undergraduate at UVM triple majored in Psychology, Speech and Media Communications. Masters at Northern VT University (JSU) in Counseling.
Where did you grow up?
I grew up in the Enosburgh/Franklin, VT area.
What are you doing when you're not at work?
Raising chickens, ducks, have had goats, calves, and hogs. Also chasing my two beagle pups and five cats. Have you ever herded cats? Impossible. Over the years, I have been on the boards and volunteered for non-profits such as the Opera House at Enosburg Falls and the Miss Vermont Scholarship Organization.
How To Contact Age Well
Learn more about Age Well services by calling the Helpline at 1-800-642-5119 or visiting our website Agewellvt.org.  You can also find stay up to date by following us on social media on Facebook, Twitter, Instagram, & LinkedIn.
Related Articles & Free Vermont Maturity Subscription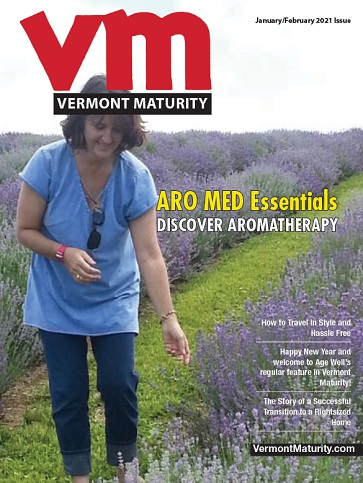 Age Well Announces New Middlebury Office
Age Well Introduces Newest Staff Member Shara Crane
How to Age Well November 2021: A Special Feature Presented by Age Well