Age Well News
Welcome to Age Well's new regular feature in Vermont Maturity! It is hard to believe winter is almost upon us! Age Well staff and volunteers have been busy as ever providing wraparound services to help older Vermonters age with confidence and dignity. Keep reading to learn more about new offerings, health, and wellness tips, and much more.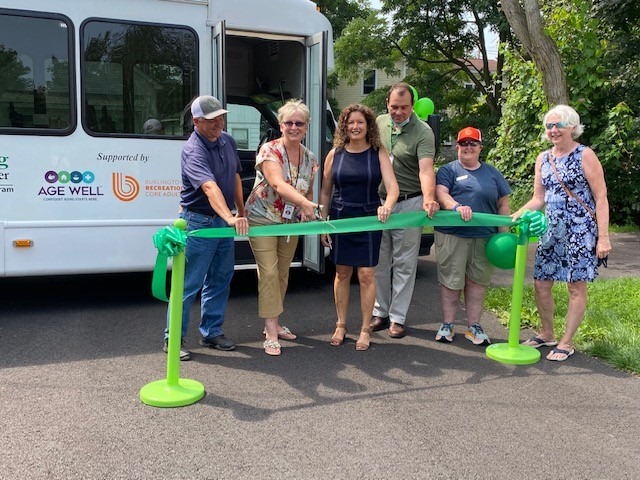 A Bus for Burlington
We are excited for the arrival of Heineberg Community Senior Center's new handicap-accessible bus! Age Well is thrilled to be able to help sponsor such an important staple to residents 60 and older living in the community. This bus will be used for a variety of weekly shopping trips and even day trips and is available to Burlington residents to help make their daily lives easier.

To book your trip, fill out their online form on their website at Heinebergcsc.org or call the Heineberg Community Senior Center at 802-863-3982.
Medicare Open Enrollment is Upon Us
The annual Medicare Open Enrollment Period is here from October 15th through December 7th, 2021. This is the time of year to check your Medicare drug coverage for 2022 and to change your drug plan if necessary. It also offers an opportunity for those Medicare beneficiaries who do not have a drug plan to enroll into one.
State Health Insurance Program counselors are available in each of Vermont's Area Agencies on Aging. Whether it is helping someone access their prescription at a lower copayment, helping someone transition from coverage through Vermont Health Connect to Medicare, or assisting someone who is still working and eligible for Medicare, SHIP counselors are the most trusted source of Medicare information and assistance. Call Age Well's Helpline and ask for SHIP: 800-642-5119.
Support Finding Fuel Assistance
No one should go without heat during the cold Vermont winter, Age Well can help you navigate and understand the various fuel assistance programs you may be eligible to receive. Call the Helpline to learn more: 800-642-5119.
Health & Wellness Tips
Make Whole Grains Part of Your Daily Diet
Did you know that you are missing out on much more than fiber when you don't eat at least three servings of whole grains every day? Research shows that whole grains offer a variety of vitamins and minerals, along with high levels of antioxidants and other plant-based nutrients. Not only are whole grains helpful in promoting digestive health, but they also may help reduce the risk of heart disease, cancer, and diabetes, among others.
All grains are made of three parts: the nutrient-rich germ, the fiber-rich bran, and the energy-rich endosperm. If, after milling, all three parts are present in their original proportions, the grain is considered "whole." In other words, 100% of the original kernel – all the bran, germ, and endosperm – must be present to qualify as a whole grain. Aim for at least three servings of whole grains per day.
Falls Prevention
Falls are the number one cause of fatal injuries among older adults, and according to the CDC, one in four over the age of 65 Americans experience falls each year. However, falling is not a part of normal aging. You can prevent falls by doing the right exercises, making your home safer, getting regular health checkups, and more. Age Well's wellness programs can help you learn about your falls risk and help prevent falls, get started by calling the Helpline: 800-642-5119.
Meet Some of Age Well's Team
Diana French, Information & Assistance (I&A) Team Lead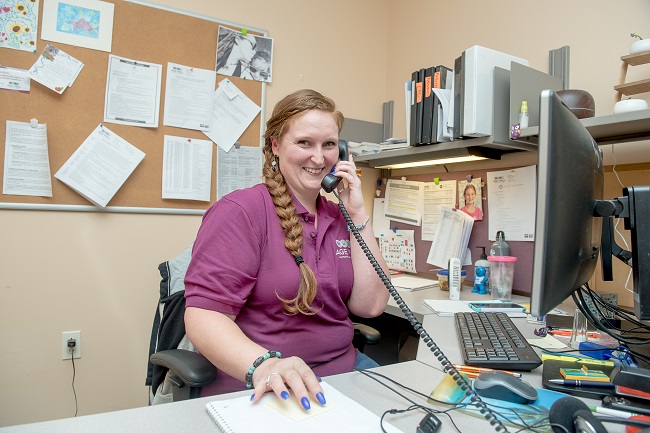 Started at Age Well: January 2019
What do you love about your job at Age Well?
I love knowing that at the end of each day I genuinely helped someone, whether it was finding resources for a Care & Service Coordinator or being there for an older Vermonter having their worst day. I genuinely found a position that I can develop a career surrounding helping others and that is really special.
What would you like more people to know about the work you do?
The vast array of information! On the average day an I&A Coordinator is managing multiple computer programs, taking calls, assisting with walk in clients, as well as managing any assistance requests from other Departments. We are truly the masters of multitasking.
What are you doing when you're not at work?
Busy raising my beautiful daughter Noelle and tending our community garden until it is time to make the family marinara sauce! Which we then enjoy all winter while we are snuggled up from the cold with our two cats Marley and Chowder.
Jen Stuart, Community Health Worker
Started at Age Well: April 2002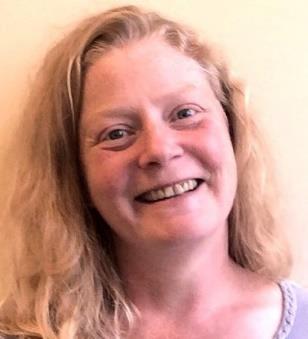 How would you describe your approach to helping clients?
I try to build rapport right away with the clients to make for an easier and more "real" conversation about what they feel they need and are looking for. I love meeting our clients and working with them to try and make a positive difference in their lives.
What would you like more people to know about the work you do?
It seems that many people are unaware that we are here and available to come to a person's home to get them through paperwork and to help sort out options to meet needs, some of which can be complex.
What are you doing when you're not at work?
I am watching my daughter ride horses and brushing our (very hairy) Newfoundland dog!
Age Well Programs & Services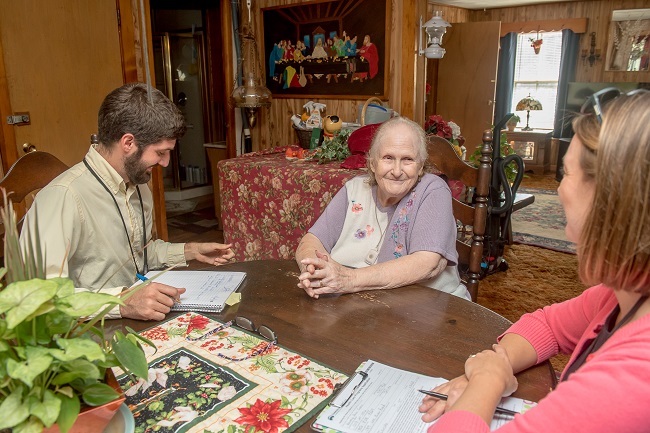 Age Well believes that health happens at home and focuses on lifestyle, happiness, and wellness—not on age. For over 40 years, Age Well has provided adults 60 years and older in Northwestern Vermont with the necessary support to manage their daily living needs, with the goal of keeping them active, healthy, and independent.
Age Well offers care & service coordination, Meals on Wheels; community meals; wellness programs; social activities; transportation services; expertise on Medicare, insurance, and long and short-term care options; and a Helpline free of charge to older Vermonters and their caregivers in Addison, Chittenden, Franklin, & Grand Isle counties.
Volunteering & Giving Back
Without our team of 1,300+ dedicated volunteers and generous donors, our work would not be possible. Most of Age Well's services are provided free of charge, your support helps us keep these services free and accessible to those in need.
There are several ways you can give back to the older adults in your community including: providing transportation, friendly visits, grocery shopping, budgeting assistance, delivering Meals on Wheels, donating your used car, making a cash donation, leaving a gift for Age Well in your will or trust, and more. Learn more: Agewellvt.org/giving-back/ways-to-give.
How to Contact Age Well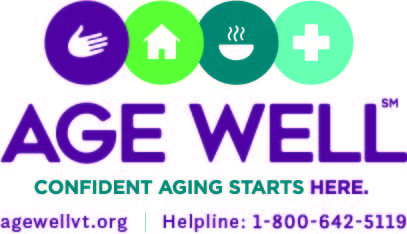 Learn more about all of Age Well's services and ways you can give back by calling the Helpline at 800-642-5119 or visiting our website Agewellvt.org. You can also find stay up to date by following us on social media we are on Facebook, Twitter, Instagram, & LinkedIn.
Related Articles & Free Vermont Maturity Subscription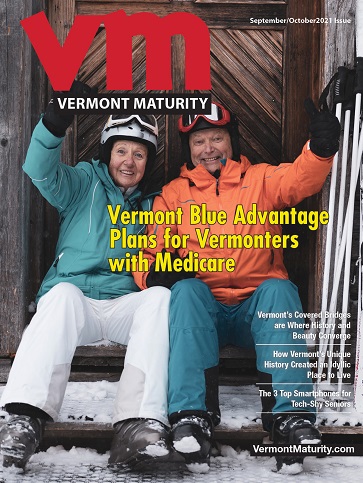 Age Well Colchester and St. Albans Offices are Now Open
Age Well Highlights 2 Board Members
Age Well Receives National Aging Achievement Award