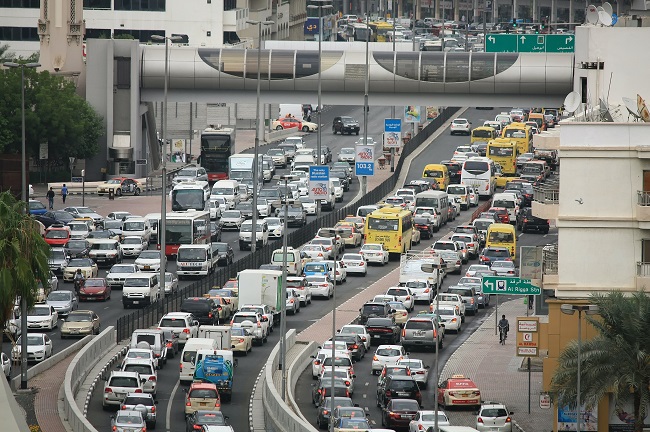 When stuck in Washington DC traffic, what's a better thing to do than daydream about than a Vermont lake house? According to one of my newer clients, Jane C. of Alexandria VA, there's nothing better to get you through the tough times than going to her happy place. As it turns out many people dream of moving to Vermont for their next phase of their lives.
As the world gets more crowded and urban planners figure out how to stuff more of us into cities and suburbs, many of us yearn to get away from it all. As someone who works in Vermont real estate, I spend a lot of time thinking of how people use our world and how to connect people with that perfect lake house, ski house, or townhouse. In my way-back years at UVM, my studies in historic preservation and archaeology gave me a unique lens to view our world. Now I can't help but think of how humanity has roamed the earth for 100,000 years. And during the vast majority of that that span, our ancestors spent a significant amount of time staring at embers in the campfire with family and close relations, experiencing the passing of time in terms of seasons, lunar cycles, harvests, and hunts. Today, we measure time in terms of nanoseconds and are whisked out of our temperature-controlled houses, into our climate-controlled cars, over the battle worn 8 lane roads to offices where we stare at blue screens all day. Nothing has ever been so easy, safe and yet nothing has ever been so un-natural. Who wouldn't want to step away from it all?
The interesting thing about the Covid 19 lock downs is it hit the pause button on the status quo. People have been able to consider what's truly important in life and a lot of people are finding that a life more connected to the rhythm of our natural world is more fulfilling. When exploring why Vermont has become a destination state, it's important to understand how we came to be, and you'll find that our history and current state are inextricably intertwined.   
Much of Vermont's built environment is archaic compared to our neighboring states. Maybe, that's the way it should be. Our architecture, size and scale were developed in the 19th century and hasn't changed a lot since then. The 19th Century was a time that people were still connected with community and nature, or at least were less insulated from it. In our 230 years of statehood, the first half of our saw almost all our development. Our state played an important role in the agricultural and industrial revolution. Before the advent of electricity, our mountains gave us a powerful advantage that allowed early pioneers like Ira and Ethan Allen to harness the potential energy of rivers for industry that processed the goods of the day: including wool, timber, marble, and granite. Forestry and agriculture were also an important aspect of the development our state.  Eventually, Vermonters stripped the mountains of trees and allowed Merino sheep all the way to the mountain tops. We cut down approximately 80% of the trees leaving the state mostly barren by 1880. Burlington was the third largest lumber port in the nation and our trees were used as lumber to build our early nation. Our populations growth rose with the development and much of our built environment was completed during this time. However, the drivers of our early creation came to a rapid end around the turn of the century. Westward expansion led to more productive agriculture elsewhere, and the electrification of the nation put an end to the advantage of hydropower driven manufacturing.
Since around 1900, our state has grown slowly relative to our northeastern neighbors. This meant that our built environment didn't have to expand allowing our 19th century footprint to remain largely intact. The environmental damage from our industrial revolution days has been mostly repaired, the forests returned, rivers flowed freely again, and industrial waterfronts are now teeming with residents loving the views. The balance between our built environment and our natural environment in 2021 is a healthy mix made possible by our smart growth since the turn of the last century. It's this mix that makes Vermont quaint and idyllic and makes people feel like their traveling back to a different era; an era where people are just a little bit more connected with the rhythm of nature, where we can still gather by the campfire and stare at the embers with family and friends. Therefore people are coming to Vermont, and honestly, who can blame them? And if you're luck enough to live here, count yourself lucky to have such a wonderful place to call home.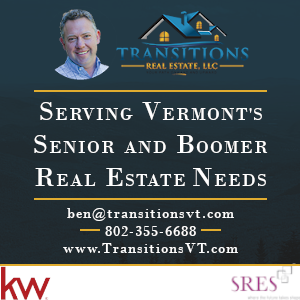 Ben Durant is a leading Senior Real Estate Specialist in the State of Vermont and has a passion for supporting and defending his clients through the process of downsizing, right-sizing, and relocating in Vermont. Ben lives with his wife, Amy, and three children in Williston VT. He can be reached at Ben@TransitionsVT.com or by calling directly at 802-355-6688. You can visit his website at Transtionsvt.com.
Related Articles & Free Vermont Maturity Subscription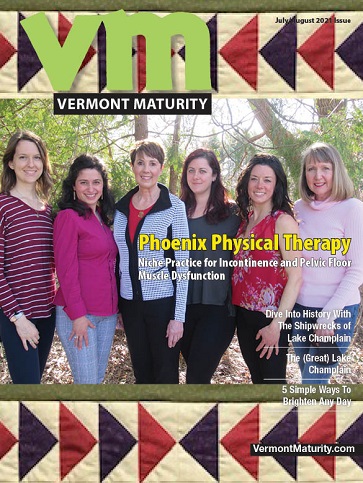 3 Tips to a Happy Downsizing of Your Home
Developing a Winning Exit Strategy with Your Home
Free Senior Transition Survival Starter Pack
Free Subscription to Vermont Maturity Magazine