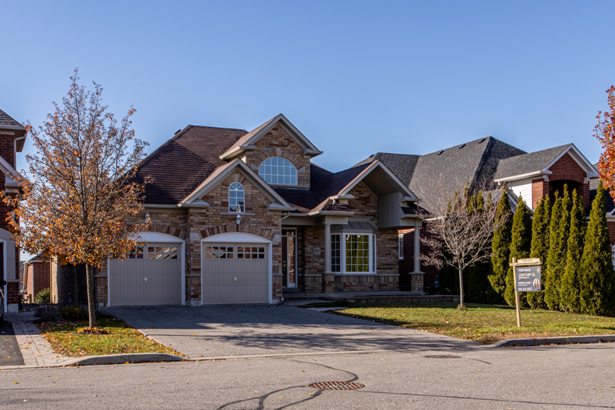 In my two previous articles, we discussed how having a positive mindset is key to a successful move and how to get organized for a smooth transition to a new home. This article is the third article in my series of how to make a successful senior transition.
This installment is how to create a winning exit strategy. The exit strategy is how to get out of your current home and into the next. The first step in developing your exit strategy is to determine what your ideal next "right-size" home looks like. What are your priorities? Are you looking for independent living, single-level living, do you want to be on the lake, the mountains, or near grandkids? Writing down what's important to you is always the best place to start. As a senior real estate specialist in Vermont, I am very familiar with Vermont's housing best options based on your goals. I'm happy to consult with you to explore your options.
Once you've decided on a plan for your "right-size" home, it's time to go get it. Of course, this is often way more difficult than it sounds. Normally the best Vermont homes for seniors are not well kept secrets. You may have to be patient and act quickly when the perfect match comes along. This is why it's essential that you have a strong exit strategy.
In your past, you may have traded up homes where you sold one house in the morning and bought your next home in the afternoon. It was a great strategy, but conditions in our market have made this increasingly more difficult to achieve. As Baby Boomers come of age, a tsunami of the people are "right-sizing" into Vermont's senior friendly communities. Ideal homes tend to rarely come up for sale and often sell in hours. If your next move involves continuing to own real estate, it is very likely that you may be better to buy the next home before selling your current home.
Buy before you sell, you say? Here's why:
Moving before selling your current home is the graceful way to leave. You've paid your dues in life, it's okay to make it easy on yourself.
Finding the right home can be like finding a needle in a haystack. Flexibility to move quickly on the ideal home is very important to scoring the deal.
When you are buying your next home, given the choice it's likely that the sellers will choose to sell to buyers that aren't required to sell a home to make the deal work out.
Safety – if you move before selling, you won't be subjected to would-be buyers traipsing through your home.
Convenience – if you move before selling, your schedule won't be disrupted by buyers asking to see your house just when you want to relax.
If you move before selling, you can proceed without the pressure to sell quickly, which means you can negotiate better deals on the sale and purchase your home when the time comes. I have seen firsthand where my clients kept tens of thousands of dollars in their pockets by choosing to negotiate without pressure.
Last but not least, staging your home can raise the value of your home significantly. According to the latest market statistics, 25% of buyers are making offers without even seeing a home; staging your home has never been as important. However, living in a home while it's being staged is not ideal for you. Staging homes is disruptive and messy business; best done when you're enjoying life somewhere else.
There is of course inherent risk to owning two homes at the same time and I strongly urge you to consult a trustworthy advisor about the saleability of your home before going this route. Try to discern if that person giving advice is telling you what you want to hear or giving you prudent advice. And please, always grant yourself permission to get a second opinion.
Beyond the inherent risk, most people don't have enough cash under the mattress or in a checking account to buy a home. Even if you did have the ability to liquidate investments, there's probably a better way. Most of my clients do have enough equity in their current home to buy another home. A home equity line of credit (HELOC) may be your solution to tap the equity in your current home. HELOCs typically have low up-front fees, allow you to borrow 80% or higher of your home's value, and allow low interest-only payments. The HELOC may be a part of your winning exit strategy, one where you can have your cake, and eat it too.

In my next installment, I'll examine the long-term trends caused by Covid-19 and how it will affect Vermont real estate.
Ben Durant is Senior Specialist in Real Estate. He owns Transitions Real Estate and helps Vermonters statewide make their way to positive living experiences. Ben loves spending time with his family in the Green Mountains in winter and sailing on Lake Champlain in the summer. He can be contacted at 802-355-6688 or TransitionsVT.com. 
Related Articles & Free Magazine Subscription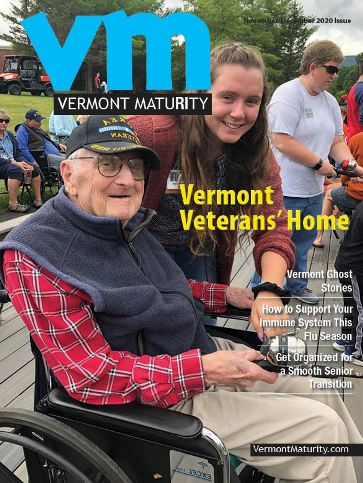 A Positive Mindset is Key to a Successful Move
Get Organized for a Smooth Transition to a New Home
The Secret is Out and People are Moving to Vermont
Free Subscription to Vermont Maturity Magazine