It's finally springtime in Vermont and we've all been cooped up for too long – especially this year. If you've decided to make this year the year that you downsize, rightsize, or just plain relocate; it's important to green-up the old homestead before putting it on the market. So, as you green-up your home this year, think of curb appeal as your chance to make would-be buyers fall in love at first sight.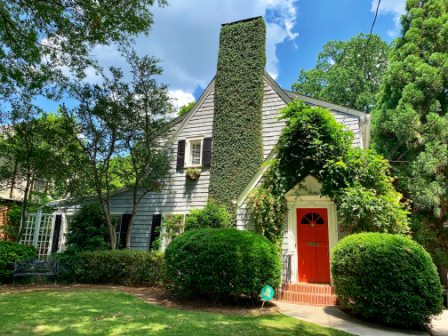 Beyond simple aspects of beauty, homes speak a language of their own that buyers desperately try to interpret. If you think about it, buyers have at most an hour with a property before they have to commit to a serious investment on purchasing it and then potentially spending a lifetime living in it. Can you imagine if we had this kind of process when selecting other important life decisions such as choosing a spouse? When I work with buyers, it's plain to see the immense pressure under which they operate. Buyers want to fall in love with your home while avoiding buying a money pit. With so much scrutiny, it's paramount to have your home's curbside appearance speak volumes on how you have loved and maintained your abode.
So what can curb appeal say about overall maintenance of your home? It can give buyers a big clue and potentially a big miscue on how a home has been maintained. Here are my top five curb-side things you can do to show that your home has been well maintained:
Pressure Wash: Clean, clean, clean. In real estate, cleanliness falls right behind location in order of importance. A handy person with a pressure washer can make short work of cleaning up brick, concrete, siding, etc.
Wash the Windows: So I've heard most people dislike cleaning windows. I personally love breaking out the cleaner and adding shine because even older windows can look great when they're clean.
Clean the Roof: Buyers equate dirt with bad. If you have a stained, lichen covered roof it may make sense to have it professionally cleaned. With new roofs costing tens of thousands of dollars, it makes sense to help buyers feel at ease about this costly item.
Install a New Entrance Light: The first contact buyers will have with your electrical system is your entrance light. An updated light with solar garden lights leading to the entrance will create a positive impression.
Trim Hedges and Shrubbery: Like a good haircut, nothing creates a good first impression like a fresh trim for your greenery.
Now that we've gotten buyers beyond the scrutiny phase of the first impression, let's help those buyers fall in love. The best way to do that is to show that your home has been loved all along. Here are my top five tips for showing the love:
Start by Adding Color: Around your front porch and entrance way, bring in vibrancy with flower boxes, hanging baskets and potted plants.
Define Gardens With a Well-Defined Border: Create a clear definition between lawn and garden with a boarder. While you're at it, weed those gardens and prune your perennials and top off with fresh mulch. Nothing smells lovelier than fresh mulch on a pruned garden.
Revitalize the Front Lawn: Re-seed any damage from the winter. Work in some good organic compost to make your grass greener.
Paint the Front Door: Choose a distinctive, rich color and add a cheery seasonal wreath complimenting the new color.
Stage your Porch or Patio for Entertainment: Bring back the wicker or other outdoor furniture to recreate your outdoor living space inviting for hosting guests.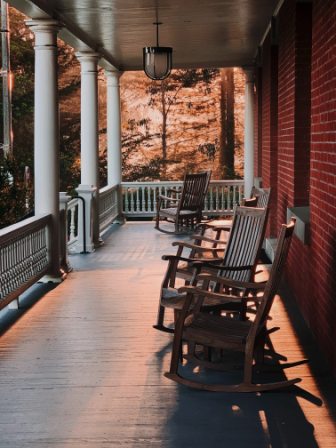 If this feels like an insurmountable task list, give yourself permission not to do it yourself – you've earned the right to hire help. There are many great handymen and landscapers who will make short work out of adding curb appeal to your home. You only get one chance to make a first impression and any money spent here will add far more value than the expense.

Ben Durant is a Senior Real Estate Specialist® and Owner of Transitions Real Estate. He is dedicated to helping Vermont Seniors and Boomers find their best housing solutions. Ben lives with his wife and three children in Williston. He can be contacted by visiting Transitionsvt.com or by calling 802-355-6688.
Related Articles & Free Subscription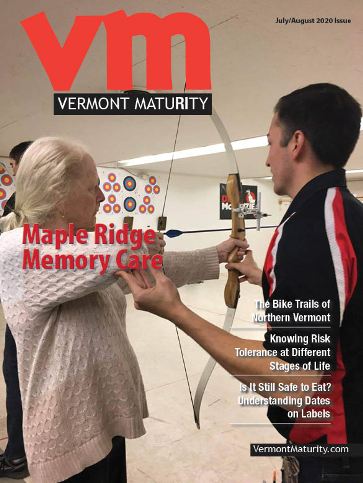 Choosing a Good Estate Sale Company
Rightsizing is Different than Downsizing
Will Independent Living Become Obsolete?
Free Subscription to Vermont Maturity Magazine