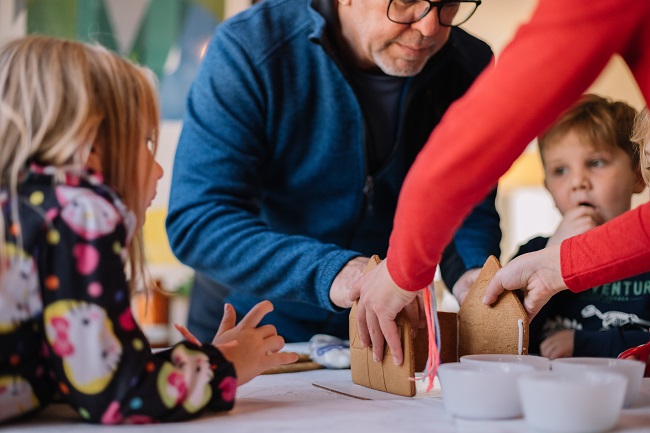 In Vermont more than 6,800 children live with grandparents, other relatives, or close family friends instead of their parents of origin. This is known as kinship care. In the United States, four percent of children are in kinship care.
A new documentary offers an intimate look at the experience of Vermont kinship care families and the challenges and triumphs they live. The film, "The Kinship Experience," is presented by Vermont Kin as Parents and the Community of Vermont Elders and created by Mara Brooks with Brad Salon of Bear Notch Productions.
The filmmakers follow grandparents, a great-grandparent and a family friend who stepped in to care for children who needed new living situations.
Last year, the Biden administration proposed funding and policy changes designed to support kinship care families. Children raised by relatives frequently experience better outcomes than those placed with new-to-them families. Children in kinship care often have stronger identity formation, sense of belonging, and are more connected to the community, according to Catherine Harris of the Vermont Department of Children and Families.
For these reasons kinship care is preferable, but as the film makes clear, more support of these families is needed.
Kinship care can be informal or formal, short-term, or long-term. Relatives taking care of children is certainly nothing new, but a stigma still exists for families outside the traditional birthparents caring for children paradigm.
Jim Holway, president of Vermont Kin as Parents, shared his own childhood story to illustrate the consequences of a stigma many still feel. His grandparents and an aunt stepped in to support Holway and provide refuge from abusive parents, but the arrangement was informal. Families may fear the unknowns of getting state systems involved, societal reaction, or fear of consequences for the birth parents.
"If we could address the shame, the stigma of: 'there's something terrible, we can't tell anybody, well then it comes out of the shadows. When people let the shame keep them silent, the child's situation worsens." Holway said.
Vermont Kin as Parents and the Vermont Department of Children and Families see the benefits of kinship care and work to normalize and support it.
"We're now seeing kinship prioritized as a preventative measure for kids bouncing from foster home to foster home," Jim Holway, President of Vermont Kin as Parents.

The continuity that kinship care provides is a central theme in the documentary. In the film sweeping and intimate views of the Vermont landscape serve as the backdrop, reinforcing the idea that these kinship families strengthen children's sense of belonging and identity.
Geeta, a teenager who lives with her grandmothers, is one of the children in the film who shares her story.
"I like living with my grandparents, even though it has definitely not been easy. I've moved out a couple of times. It's wonderful to grow up with an older generation and then it is also really hard to grow up with a generation that grew up in a completely different time than what time I'm living in now," Geeta said.
Geeta's grandmothers, Marianne and Deborah, share their story about becoming caregivers for a young child. They, and other families in the film, found themselves caring for a young child, often unexpectedly and for the second time in their lives. The situations and feelings are deeply complex and intimate, but the love for the children and drive to provide them with better opportunities shines in all.
The documentary is both informative and heartwarming, and a beautiful way to better understand the situation of thousands of Vermont families.
For more information on Vermont Kin as Parents and to see the documentary "The Kinship Experience," visit Vermontkinasparents.org. For more information about the Community of Vermont Elders, visit Vermontelders.org.
Related Articles & Free Vermont Maturity Magazine Subscription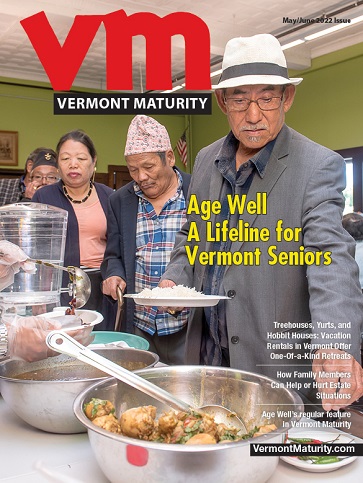 6 Special Ways to Celebrate Grandparents
Accommodating the Needs of a Multigenerational Household
Generativity Helps us to Nurture Younger Generations
Free Subscription to Vermont Maturity Magazine