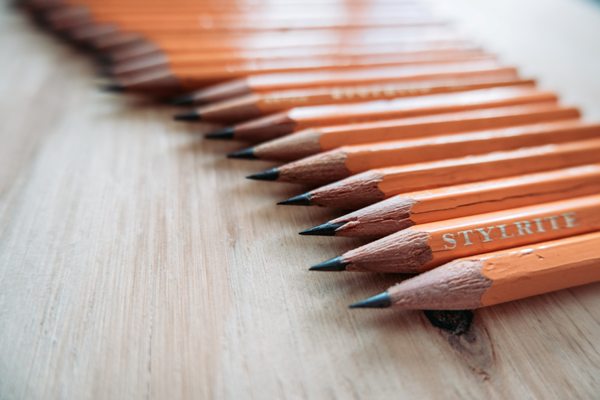 I recently read something that emphasized the value and importance of dignity in a person's life, and the importance of sharing it often with our young people. It caused me to recall something I experienced many years ago.
On Houston Street
As a student going to junior college in San Antonio, I had a part-time job working downtown. Weather permitting, I always saw a familiar figure setting up his tiny spot on Houston Street as I walked to my work from the parking lot.
This man had no legs. He was upbeat and engaging as he set out a cup on a folded blanket and filled it with new pencils. He then put out another cup to receive the kindnesses of those passing by.
I don't remember him ever asking for anything. I suppose folks just knew the drill: Help the man; take a pencil. If someone put something in his cup and didn't take a pencil, he generally made it a point to offer them one. Sometimes he would grab eye contact with a passerby, hold out a pencil, and ask, "Can you use a pencil today?"
And that was the extend of his sales pitch. As it appeared, it was the only sales pitch he needed.
He had his "regulars," of course; most of them knew him by name. Sometimes one of them would bring him a cup of coffee or a donut. For this gesture they received his thanks and… you guessed it, a new pencil.
Giving Something Back
One day a man gave his young daughter some money for the pencil man. She put it in his cup and accepted the pencil he offered.
"Daddy, why is he selling pencils?" she asked, as they continued on their way.
"Well, he's not really selling them, Becky," Dad explained. "What you put in his cup back there was worth much more than that pencil. But when you helped him, he wanted to give something back to you. In this case it was that pencil. He wanted to show his appreciation to you because he's a nice person, but also because it's important for his dignity. It's important for us all to keep our dignity. Do you understand?"

As she nodded in response, Becky held up the yellow pencil and watched it catch the glint of the morning's sun.
"Daddy, I think I know another reason why he gives out pencils."
"And what would that be?"
"Well, it's because he knows that no one ever throws away a perfectly good pencil."
A semi-retired child and adolescent psychologist and speaker, Dr. James Sutton is the author of The Changing Behavior Book: A Fresh Approach to the Difficult Child, as well as other books and articles. He also founded The Changing Behavior Network, an early internet podcast and blog supporting young people and their families. You can visit his blog at Itsaboutthem.wordpress.com.
Related Articles & Free Vermont Maturity Subscription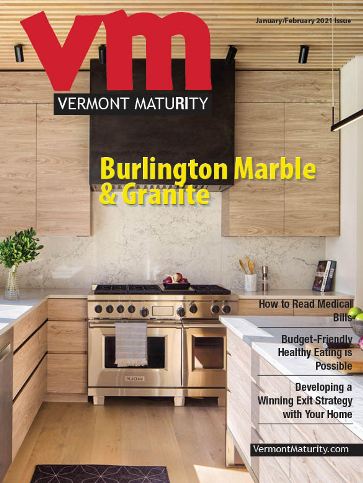 Accommodating the Needs of a Multigenerational Household
Want To Be Healthier? Get a Pet!
Free Subscription to Vermont Maturity Magazine