There are approximately 6,000 credit unions around the nation, and plenty here in Vermont. The Association of Vermont Credit Unions lists 20 member credit unions serving 350,000 customers in Vermont and beyond. Though they are a relatively small part of our national financial system, it is worth looking into pros and cons to see whether giving up a big bank altogether is the right move for you.
One of the biggest differences between traditional banks and credit unions is the business model. Banks are for-profit entities, while credit unions are not-for-profit. That means they are owned by different people.
"Banks are owned and controlled by stockholders, whose number of votes depend upon number of shares owned. Customers don't have voting rights, cannot be elected to the board, and have no say in how their bank is operated," according to the Public Service Credit Union website.
Conversely, credit unions are owned by the members.
John Dwyer, president and CEO of New England Federal Credit Union, said member ownership is a major draw of credit unions.
"Our members are our owners, and we put their financial interests first," he said. "Most big banks put their shareholders first. There's nothing inherently wrong with that, it's just a different model."
Lori Crowley, vice president of marketing at Vermont Federal Credit Union, also pointed to member ownership as a top reason to join a credit union.
"We don't have stockholders like the big banks do," she wrote in an email to Vermont Maturity. "Our members have a say in how the Credit Union is run and can vote on/elect a board of directors at our annual meeting."
Lindsay Henneky, marketing manager at Members Advantage Community Credit Union, said member ownership leads to greater transparency—not always the case with large banks.
"Members have a say in what goes on here," she said. "They get to vote on important things and we really try to involve them with how we run our business."
Regardless of how much money is deposited, each credit union member has one vote to elect board members, and members can also run for election to sit on the boards. Comparing the two, credit unions are organized to serve the interests of members, while banks are organized to maximize profit.
Expanding on the notion of profit, it's important to know how credit union profits are returned to members.
"Unlike the big banks, we are a not-for profit: Our profits go back to our members in the form of lower rates on loans and higher rates on deposits," Crowley wrote.
This can prove to be greatly advantageous for those who are looking to transfer their balance from a high-interest credit card or consolidate debt into one loan. It's also common for fees to be lower than at big banks. For example, minimum balance fees are not nearly as common at credit unions. According to Bankrate, which conducted a Credit Union Checking Survey in 2016, 76 percent of credit unions offer free checking, which is more than twice the rate of free checking found at large banks. For some, profit can come in the form of rewards. Those who charge a lot to their credit card and pay off the balance each month often look to benefit from cash back deals. In this regard, banks may be the better pick, as they typically offer much better and more expansive rewards.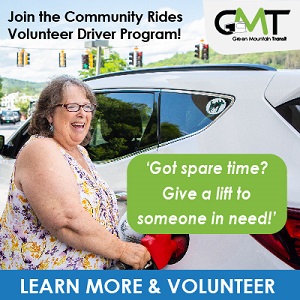 Devan Goldstein at NerdWallet, a personal finance website, provided relief for those who worry their money isn't as safe at a credit union.
"Funds in banks are backed by the Federal Deposit Insurance Corporation and funds in credit unions are backed by the National Credit Union Administration, but the effect is the same: Deposits are insured up to $250,000 per person, per ownership category," he said.
Credit unions are notoriously believed to target fairly exclusive communities, such as teachers, government workers and the military. However, there are far more credit unions available these days that cater to a larger demographic and are more easily accessible. Vermont has several large credit unions without membership restrictions.
In fact, according to Reuters, the credit union industry's regulator passed a new plan in October that relaxed membership restrictions — namely, "member-owned lenders that typically form around a common employer, hometown or other shared class." Additionally, it approved easing geographic limits on membership, and one reform "encourages union expansion into poor and rural communities by easing tests for whether those regions are underserved by other creditors."
A large consideration with banking is the actual banking experience, such as interacting with representatives, location of branches, etc. As you can imagine, because of the smaller, more community-based ideology of credit unions, Goldstein said, they often have superior customer service. On the other hand, because banks have different resources, banks often implement and adopt new tools and technology more quickly.
"Our staff cares so much about the credit union business model and they care about every member that walks through the door," Henneky said. "Members can feel like they can come to us. Whether they're in a positive stage in life and need help or if they're going through a really hard time and need our help, they can feel comfortable turning to us and knowing our staff really has the heart to help them."
Dwyer and Crowley also pointed to another reason to choose credit unions.
"We're local," Dwyer said, adding that every Vermont credit union employs Vermonters, supports local causes,and keeps money in the community. Credit union boards are made of up local volunteers, and its employees are your neighbors, he said.
"If you have a problem or concern, you'll be speaking with someone here in the community," he said.
"We are actively involved in our communities, supporting charities, volunteering and educating people on how to best manage their finances," Crowley said. "We treat people like people, not a number. We love what we do and who we do it for."
Related Articles & Free Subscription
Avoiding 4 Common Retirement  Planning Mistakes
How to Make Your Money Last During Retirement
Understanding Pre-Financed Funeral Arrangements
Free Subscription to Vermont Maturity Magazine