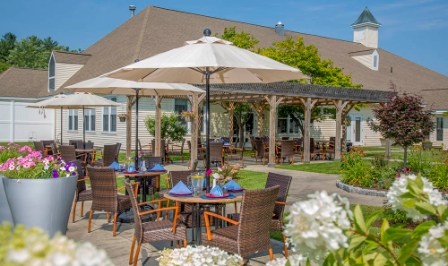 The Arbors at Shelburne is a dually licensed senior living community providing residential and nursing home level of care in Shelburne, VT. It is a senior living community dedicated exclusively to serving the needs of individuals with Alzheimer's Disease and related memory impairments. The Arbors at Shelburne has developed special programs and services to meet the unique needs of this fragile population. Its award-winning Mind & Memory program celebrates the spirit and supports the capabilities of its residents through individualized and group activities that encourage creativity and self-expression. Led by a certified dementia practitioner, The Arbors offers a specialized form of assisted living combining personal care assistance and innovative medication management with dedicated programs and dignified dining for life enrichment. Using research-based programming, the staff at The Arbors of Shelburne helps seniors engage in physical, social, intellectual, emotional, purposeful, and spiritual wellness. The ultimate goal at The Arbors is to create an environment that feels safe, familiar, empowering, and fulfilling.
The Arbors at Shelburne Family
The residents at The Arbors at Shelburne are not just residents; they are family. The Arbors is their home and their community. The staff loves them, cries with them, laughs and jokes with them, and, most importantly, they make them feel safe and secure. Those employed by The Arbors view their positions as much more than just a "job". There is a sense of calling to do this kind of work and it is in the fabric of their hearts and souls. In April 2019, The Arbors at Shelburne received the Benchmark Circle Award. The community was recognized out of all 58 Benchmark communities across the Northeast for achieving the highest resident and family satisfaction. "At the Arbors we take our mission of elevating human connection very serious,' says Wendy Brodie, LNHA Executive Director, "Dementia is a difficult disease, so it's important to us that we create rewarding, fulfilling experiences for our residents and their families every day that help them keep connected to what's important to them."
The Benchmark Story
The Arbors at Shelburne is a Benchmark Senior Living memory care community. Over twenty years ago, CEO Tom Grape recognized the need for setting a new standard or "benchmark". He saw the opportunity to create an exceptional living experience for seniors built on connections, bonds, and quality care. He knew that what seniors wanted most were to feel safe, fulfilled, dignified, and respected. By inspiring a "people first" philosophy, Tom created a culture of positive and rewarding human connection; not only for residents and families, but for his associates as well. After all, a happy and inspired staff creates a happy and inspiring environment.
The folks at Benchmark Senior Living have a heartfelt desire to get to know their residents and are curious about the residents' life stories. The staff engages as trusted friends. They seek to deeply know and connect with residents. This helps connect the residents to what and who matter at every stage of life. Benchmark cares deeply about their residents and their passions, dreams, hobbies, memories, and families. Perhaps the number one thing that stands out to residents at The Arbors is the meaningful relationships that are created in the community. By focusing on the people and experiences, Benchmark is able to introduce an exciting and refreshing option to senior living. Benchmark facilities are beautifully designed and expertly managed assisted living communities.
Highlights of The Arbors at Shelburne Community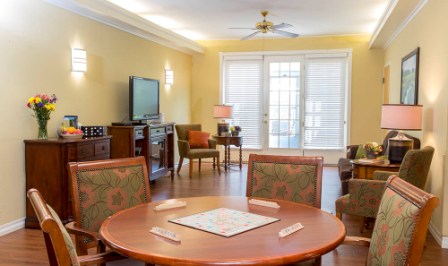 Residents of The Arbors at Shelburne benefit from a hospitality model combined with comprehensive medical oversight including a full calendar of programs and events including purposeful community outings, thoughtfully prepared balanced meals, housekeeping, laundry service, transportation, and friendships to last a lifetime. The following are just some of the differentiators of The Arbors at Shelburne:
Dual License – The Arbors is a dual license facility. This means it holds both residential care and nursing home licenses. Many other facilities do not hold dual licenses. The benefit of a dual license is a resident will truly be able to age in place. Higher medical needs and increased care needs can be managed in the comfort in a community that is their home.
In-House Medical Director – Dr. Zail Berry, the medical director, is in-house three days a week, plus is on-call after hours and weekends. An in-house primary care physician means residents do not need to leave the community to get care. The residents have a geriatrician who is available and understands the issues they are facing. Having an in-house medical director is not something every memory care facility has and is just another example of how The Arbors community stands apart from the rest.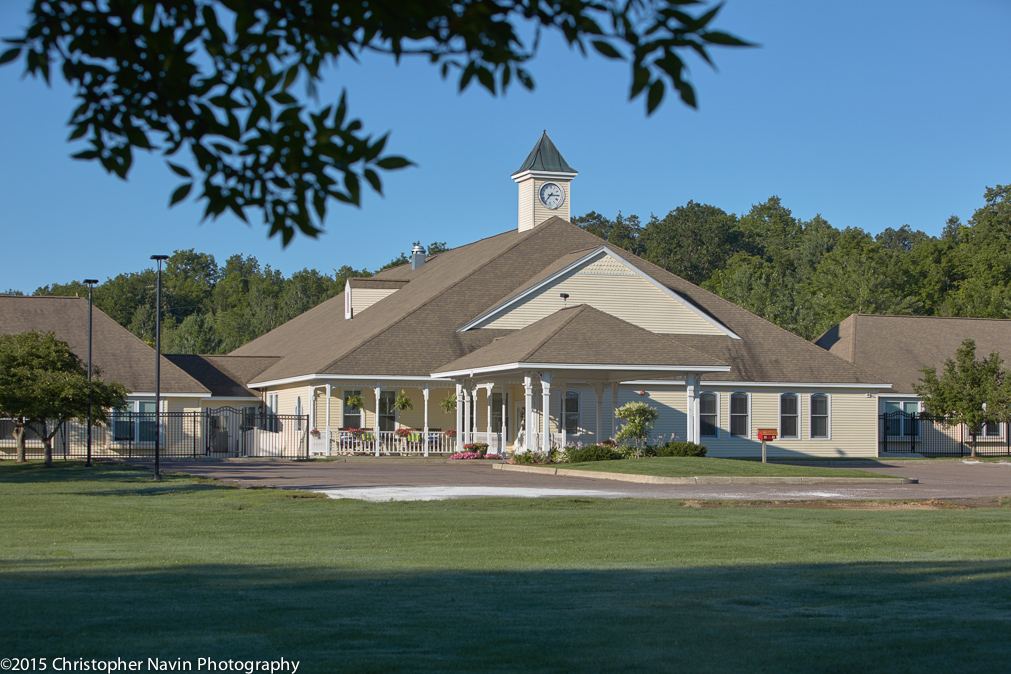 24 Hour On-site Nursing Care – The Arbors at Shelburne always has enough team members to meet the needs of each and every resident at all times.
Total or Partial Assistance with Activities of Daily Living – The Arbors provides reminders and physical assistance with bathing, dressing, hygiene, dining, continence, and more.
Assistance with Dining and Texture Modified Dining – The staff makes every extra effort to ensure the residents dine with dignity.
Medication Management – Medication management is provided for all residents regardless of their level of care. The Arbors also partners with Kinney Health Direct Pharmacy to provide free and easy prescription delivery and refill services.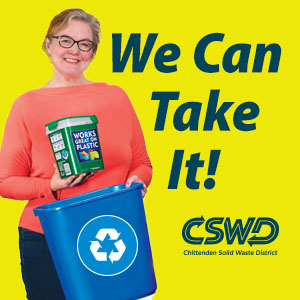 Social Work – A social worker is on staff to provide support to residents and their families as they go on this journey.
Additional Programs/Services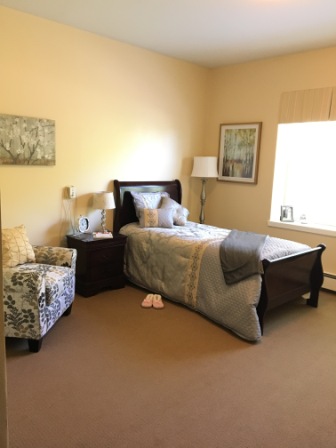 The Arbors at Shelburne offers programs seven days a week, including the award-winning Arthritis Exercise Program. It has partnerships with physical, occupational, and speech therapists to provide on-site therapy when needed. There is also an on-site salon providing the residents with a wide range of salon services.
Respite Stays – Respite stays are available to accommodate your schedule, whether during the day or for overnight stays. If you are a caregiver providing support to a loved one with memory impairment, The Arbors offers short-term stays for when you need a break to rest and recharge. Through the Easy Care respite care program, short-term stay guests benefit from the same services and amenities as permanent residents.
Community Oriented
The Arbors at Shelburne strongly believes in giving back to its community. Each summer it is involved in Benchmark's Radiant Acts of Kindness. These radiant acts of kindness are comprised of a wide variety of acts that could include bringing Gatorade to a road crew on a 90-degree day, delivering meals to those in need, donating backpacks and school supplies to homeless and foster children, or bringing pies to the fire and police departments in Shelburne. In 2018, Benchmark associates elevated human connection by performing over 1,500 radiant acts and touching over 6,000 lives.
Fundraising
Benchmark associates are also involved in fundraising efforts for the Vermont chapter of the Alzheimer's Association. They sponsor the Promise Garden each year at the Walk in Shelburne and The Longest Drive for the Longest Day on June 21st at the Kwini Club in Shelburne. The Arbors hosts trivia night as well as paint and sips events and car washes. All these events help raise money for the Alzheimer's Association. This year The Arbors at Shelburne is giving the proceeds from its annual Wreath Stroll and Silent Auction to Age Well's Meals-on-Wheels and Dementia Grant. For Benchmark and its associates, it is all about human connection, helping each other, and spreading kindness.
When searching for a long-term care facility for your loved one who has dementia, you'll want to make sure it provides the right type of certified memory care specialists and a safe environment with constant monitoring. The Arbor's staff provides specialized care to seniors with dementia. They understand the complexities of Alzheimer's and how it impacts families. Dementia is a progressive disease that does not get better. It can be an emotional time filled with worry and guilt about your loved one's safety and future. Families who are looking for a community for their loved one can rest assured that The Arbors at Shelburne's memory care community has cared for hundreds of individuals with dementia and are well-experienced in providing a meaningful and enriching life for the residents.
For more information call 802-985-8600 or visit ArborsAtShelburne.com.
Related Articles & Free Subscription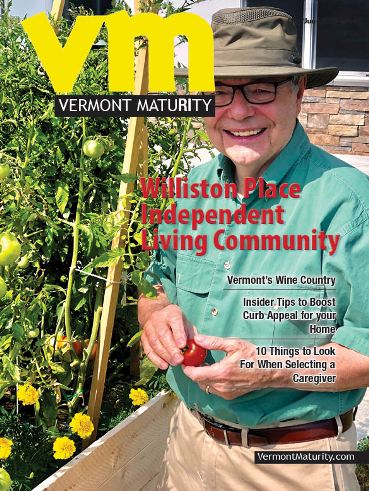 Ten Signs That Your Parent Should Not Be Living Alone
Vermont Maturity December Cover Story – Champlain Tours
Vermont Maturity November Cover Story – Silver Leaf In-Home Care
Free Subscription to Vermont Maturity Magazine