The legacy of the Women's Small Business Program can be traced to Dublin, Ireland where Catherine McAuley founded the Sisters of Mercy religious order in 1831.
McAuley's mission was to help women become more independent, and she began by building a "house of hospitality" that, according to Mercyconnections.org, served as a "safe haven" for women and a place for "personal growth and success in the greater community."
Fast forward to the year 2000, and the closing of Trinity College in Burlington. The Sisters of Mercy had operated the college for 75 years, and wanted to continue their mission of helping women succeed. With assistance from the city's Community and Economic Development Office and other partnerships, the Sisters created an educational nonprofit called Mercy Connections, which offers several programs designed to assist women.
The Women's Small Business Program, which had been created while Trinity was still operating, was the only "holdover" from the college to be part of the new organization, said WSBP Program Coordinator Ali Marchildon.
The WSBP is "committed to empowering women at every stage with the information and resources they need to develop and polish their entrepreneurial aptitude and achieve economic independence," according to its website.
More than 1,200 women have graduated from the program, and approximately 10 percent to 15 percent of the graduates are operating successful businesses at any given time, Marchildon said.
Ashley Robinson of Charlotte is one of those success stories. She graduated from the program five years ago, and started a landscape design business that has been growing ever since.
"The program was a great first step," Robinson said. "(The instructors) never masked that this would be hard work with lots of ups and downs. The reality piece was really helpful."
WSBP offers both an eight-hour Getting Serious workshop designed to help women explore business ownership, as well as the more comprehensive Start Up program, an intense 15-week series of classes for those "starting, stabilizing or expanding a small business."
Marchildon called it "a crash master course in business" that walks women through every stage from initial ideas to bank-ready business plans. The course covers financial, marketing and business management concepts, with individual attention given to each student. Robinson praised the scope of the material covered and the connections she made with other women in the program. She has been asked to come back and speak several times to students about her experience.
"It is helpful for them to know that this is possible … to give them real stories," she said.
What It Takes to Succeed
After five years as a business owner, Marchildon sold her half of the business to her partner "because it was a very, very stressful and demanding business …. I am the mother of two young boys and have a husband with a demanding job."
Marchildon, herself a graduate of the WSBP, was the co-owner of the hugely successful Flashbags company. She praised the WSBP for recognizing "all the things that women are juggling."
"At the end of the day, if your kids are falling apart, the business is falling apart," she said.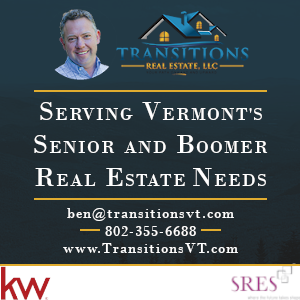 Last year, Marchildon was given the opportunity to come on board as the coordinator of WSBP.
"Ali brings credibility and value to WSBP as we continue to grow and expand this critical program for prospective small business owners," the program's newsletter states.
Marchildon cites the many high profile women business owners in the community who graduated from the program, including Pamela Polston of Seven Days, Demeny Pollitt of Girlington Garage, Rachel Strules of Tribeca and Janet Carscadden of Evolution Physical Therapy and Yoga.
Another successful graduate, Tanya Lee, opened a specialty dog food and toy company after getting laid off from IBM in 2003. Her company, Sirius in Vermont, is based in St. George. Lee explained that her business partner, Pamela Patunoff, came up with the name based on Sirius, "the dog star constellation companion to Orion the Hunter." The duo has managed to develop and maintain what Lee described as a "successful business without a storefront," selling their products mainly via their website, Siriusinvermont.com, and at dog show competitions.
The idea for the company morphed out of a desire to start a business involving dogs. When Lee heard about the WSBP from a friend, she took the course right away, forgoing a planned summer off.
"The course was great," Lee said. "It helped me focus my thinking, and the people running the program are very supportive."
For Lee and others, the program allows them to explore possibilities in a safe and nurturing environment, which Marchildon feels is, at least in part, because classes are exclusively for women.
"I really appreciated the fact that it was all women," Marchildon said. "It was a very different classroom environment … with a very diverse student base that provided lots of support for each student."
This article was contributed by Marianne Apfelbaum.
Related Articles & Free Subscription
More Older Americans Are Starting Their Own Business
Simple Ways To Use Your Knowledge to Make Extra Money
Turn Your Genealogy Hobby Into a Side Business
Free Subscription to Vermont Maturity Magazine