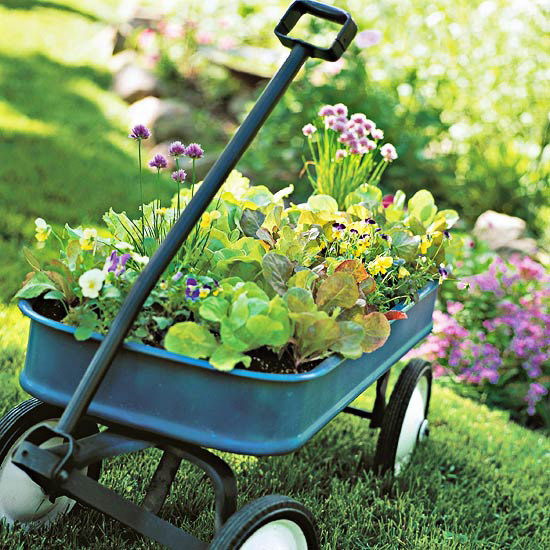 From container "salad gardens" to eco-friendly landscaping, growing with purpose is the new garden trend this spring. Home gardeners across the country have embraced a return to the frugality and practicality of the past. With our vibrant agrarian heritage, strong work ethic, and short growing season, the theme has taken root in backyards across Vermont.
Customized containers, edible native plants, and livable garden spaces are just some of the ways Vermont growers are taking advantage of the season, regardless of weather, space, time or money limitations.
Local experts say customers and clients want simple ways to grow indigenous edible plants. Vermont's short growing season means that it is important to garden with our wallets, health, and environment in mind, says Bruce Butterfield, research director for the National Gardening Association.
"Especially around Burlington, I like to encourage people to grow a salad garden rather than a produce department," says Butterfield.
"There's an interest in expanding food production capacity," says Nancy Hulett, the University of Vermont Extension Master Gardener Program director. "Community gardens and school teaching gardens are growing very fast both in size and in number."
Small Spaces, Big Yields
For people with green thumbs and little space, container gardening is the perfect way to enjoy the growing season without investing significant time or money. Though traditionally used as a method for growing flowers and herbs, gardeners looking to expand their repertoires may be surprised with the variety of vegetables that are suitable for container planting. From root vegetables such as carrots, beets, and potatoes to sprawling summer squash, tomato, bean plants and even blueberries, if it grows in the ground, it can thrive in a container.
The style options for the containers themselves have expanded as well, from traditional terra cotta pots and formal urns to self-watering planters and unusual repurposed items such as wine crates and teacups. Containers can come in all shapes and sizes, and the only limit is your creativity. Use them for a sunny welcome on a city terrace, a gourmet harvest in a suburban side yard, or a fresh focal point for a mature landscape.
Container gardening is also ideal for those who are downsizing their homes. "Often times when downsizing homes, people aren't able to put in a garden and they are looking to replace gardens with containers," says Karen Winter, greenhouse supervisor at Gardener's Supply in Williston. "We're seeing an increase in that interest this year. Some gardeners don't have the time for a full bed but they want vegetables. They are looking toward container gardening."
Edible Landscaping
Echoing the nation's economic and environmental concerns, Vermonters are looking for healthier, more economical ways to fill their bellies without emptying their wallets.
"Look at your property as a whole," says Hulett. "What's happening with all the pieces of your property?" Get your soil tested. Practice integrated pest management. Ask, "Where are you going to set up an herb garden. Make sure nothing is invasive," she says.
Hulett sees the creativity in gardeners' plant selections. People are looking beyond annual vegetables by planting tree fruits and nuts, and shrub berries like strawberries.
For another economical and delicious plant selection, Rachel Kane, founder and owner of Perennial Pleasures Nursery in East Hardwick, recommends "edible landscaping" with perennial veggies like skirret (sium sisarum) and Jerusalem artichoke (Helianthus tuberosus).
The skirret is related to carrots and similarly grown as a root vegetable. It has a cluster of sweet, bright white roots and grows well in our temperate climate.
"I've had people all over the country call me for this plant," says Kane. "They are making a comeback in permaculture and edible landscaping."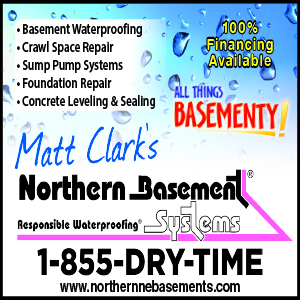 Jerusalem artichokes, also known as sunchokes, are perennial sunflowers native to North America that make tubers you can eat and a sunflower blossoming in September. It is very prolific – "so much so that you probably won't eat them all once they get going," says Kane.
Projects for the Entire Lawn
Homeowners with larger yards and budgets can increase curb appeal with larger projects for the lawn and garden. Expand your living space to the great outdoors with options like stone walls, terracing, pergolas, fountains and rain catchers.
Rain catchers, like a barrel connected to the downspout of your gutters, will capture water normally headed to the sewer. Most are easily installed. They have an inlet at the top and spigot at the bottom. This lets the gravity fed spigot do all the work to fill watering cans.
This eco-friendly approach to gardening and landscaping is becoming a bigger and bigger buzzword, according to Tim Lindenmeyr, co-owner of the Linden L.A.N.D Group in West Addison.
"There's a lot that can be done with that realm," he says.
An upcoming project for the group is installing a green roof at the Burlington International Airport for stormwater management. A green roof uses a planting medium to absorb rainwater to slow down the flow of runoff.
"In urban and suburban areas, all of your street drains end up in your sewage plant," says Lindenmeyr. "You have this tremendous volume of water that overflows into our streams and lakes. A green roof slows the direct flow of sulfates and phosphates, which carry excess nitrogen."
Perhaps a better option for homeowners, according to Hulett, is creating a rain garden – an idea that is catching on around the state. A rain garden is a concave, depressed area cultivated with wetland plants, whose soil and root systems filter and slow the speed of water runoff before entering the groundwater.
Whatever your motivation, planting a garden or improving your property will allow you to harvest the benefits throughout the summer and beyond.
This article was contributed by Scott Yates.
Related Articles & Free Subscription
Container Gardens for Every Occasion
Garden Your Way to Better Health
Getting Maximum Yield from Minimal Garden Space
Free Subscription to Vermont Maturity Magazine