In today's landscape, it is not uncommon to receive multiple robocalls a week on both your landline and your cell phone, even though you've registered your phone numbers with the Do Not Call Registry. They're offering everything from lower credit card rates to free vacations and medical alert devices. It's not only annoying, but some of these calls come with a high probability of scam. Robocalls can be scams run by con artists who are trying to trick you out of your money and they simply ignore the law. Here are tips for putting an end to robocalls:
Register with the Do Not Call Registry
Although the Do Not Call Registry isn't always consistent, it's important to register with them to help eliminate a good portion of calls. If you've been on the Do Not Call Registry for a month or longer and still get calls, file a complaint with the FTC. It doesn't take long, and sometimes enough complaints can get policy changed. Report illegal robocalls to the Federal Trade Commission at 888-225-5322.
If you're constantly being called by the same few numbers, consider blocking them. A variety of apps and services, many of them free, make it possible to cut down on unwanted calls on some landline and mobile phones (both Android and iOS). They work by blocking them, alerting you to a possible robocall, or forwarding suspicious calls to voicemail.
Set-up "Anonymous Call Rejection" Option
Call your phone provider to find out if this option is available for your landline. It lets you screen out calls from callers who have blocked their caller ID information—a tactic of telemarketers.
Sign-Up for Nomorobo
Nomorobo uses a "simultaneous ring" service that detects and blocks robocalls on a blacklist of known offender numbers. Similar to the Do Not Call Registry, it's not infallible but adds a layer of protection. It's free for landlines and subscription based for mobile.
Check Your Caller ID
If you do not recognize the phone number on your caller ID, do not answer the phone. Let it go to voicemail or the answering machine. Most telemarketers will hang up and not leave a message. If it's important, the caller will leave a message. If you answer and there's a pause, that's often an indication of a robocall, and you should simply hang up. Never follow the automated voice asking you to press 1. Do not push any numbers to reach an operator, this signifies that the autodialer has reached a live number and this will probably lead to more robocalls.
Block Incoming Numbers on Your Cell Phone
Most cell phone providers allow you to block an incoming number to your cell. After the call comes in, follow your provider's instructions for blocking the number from calling you again.
Download a Call-Screening App to Your Cell Phone
To help with robo telemarketing calls and robo spam texts to your cellphone, get a call-screening app like Truecaller or PrivacyStar that screens and blocks them.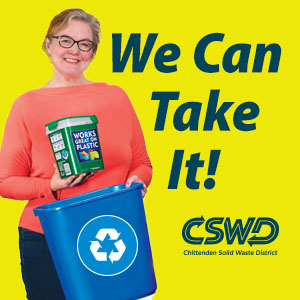 Sign the Consumer Union Petition
Sign the Consumer Union petition at EndRobocalls.org to pressure phone companies to start offering free call-blocking technology.
Check the WhitePages.com
Use the online telephone directory WhitePages.com to look up a phone number you're unsure about. The site will let you know the scam potential of the phone number you're checking on even if it doesn't have the company name listed.
Give Out Your Phone Numbers Sparingly
Resist the urge to provide a phone number unless is absolutely necessary. Just because you're asked for it, doesn't mean you're required to provide it.
Justin Lavelle is the Chief Communications Officer at BeenVerified.com which allows users to access public records and search for people.
Related Articles & Free Subscription
AARP Endorses Congressional Agreement on Federal Robocall Legislation
How to Protect Yourself from the Social Security Imposter Scam
Watch Out For Medicare-Related Scams
Free Subscription to Vermont Maturity Magazine