No one was more surprised than I when my first granddog, Sir Boddington, nuzzled a place in my heart. I knew I was smitten the day I loaded up on toys, milk bones and other doggie delights. I blame it on "Boddie" that I so willingly became a member of the U.S. population that spent $58 billion in 2014 on food, supplies, services such as grooming and boarding, and medical care for their 358 million pets.
So how can you afford to care for your furry friend — in sickness and in health? Make prevention maintenance your top priority as a pet owner and you'll save later on.
Restrain
A fence or some other reasonable restraint is the best way to avoid big vet bills, says David T. Roen, D.V.M., board-certified veterinarian and owner of the Clarkston Veterinary Clinic in Clarkston, Washington. "I see more dogs in my office because of injuries sustained while unrestrained than for any other reason. Dogs should always be leashed, fenced or supervised."
Choose the Right Food
Dr. Roen advises pet owners to skip all the fancy premium foods sold by vets. Use name-brand pet food from the supermarket labeled "complete and balanced." Or look for the seal of approval of AAFCO (the Association of American Feed Control Officials). Stick with the same brand. Switching abruptly can cause health issues for some animals. And less is better, as slightly underweight pets have fewer health problems.
Spay and Neuter
Reproductive issues aside, spayed and neutered dogs have fewer health and behavioral problems.
Make Wellness Routine
Some pet supply stores offer in-store clinics and special events. Humane societies and veterinary schools offer low-cost clinics where inoculations and wellness exams are administered by professionals. Keep good records of the inoculations and treatments your pet has.
Forget Health Insurance
Pet insurance will probably cost more money than it saves, says Dr. Roen. But you should anticipate future medical bills. "Instead of sending premiums to an insurance company, put the amount you'd pay in premiums into a savings account."
Get Second Opinions
Even if it's an emergency, if the estimate is for more than a few hundred dollars, get a second opinion. If the estimate is for $800 and you can only afford $400, speak up, says Dr. Roen. There may be less aggressive and cheaper alternative treatments.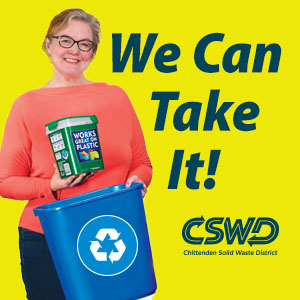 Shop Around for Medications
Ask your vet for prescription drug samples to get started. Then call around to retailers such as WalMart or Costco pharmacies (many meds are the same for humans and animals) to compare prices. Search websites like Discountpetmedicines.com or Petmeds.com, too.
Create An Account
Seriously, you need to establish a savings account just for your pet's care, into which you regularly deposit money. Even $10 a week will turn into $520 in one year. Earmark that account for pet emergencies only, then congratulate yourself on being a responsible pet owner. Woof!
Mary Hunt is the owner of Creators.com
Related Articles & Free Subscription
Free Subscription to Vermont Maturity Magazine
Senior Adults See Health Benefits from Dog Ownership
Free Subscription to Vermont Maturity Magazine