Age Well staff and volunteers have been busy as ever providing wraparound services to help older adults in Northwestern Vermont age with confidence and dignity. Keep reading to learn more about some of Age Well's free services provider to Vermonters 60 years of age and older.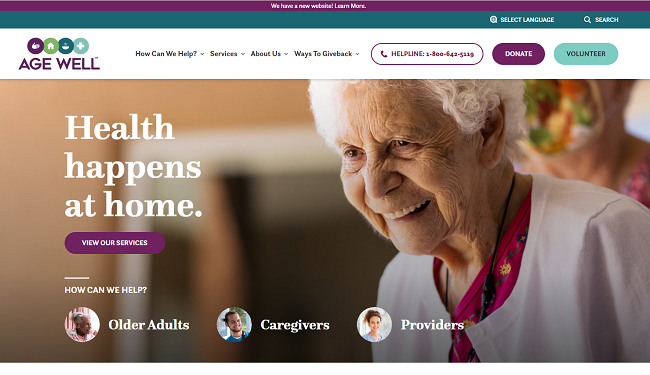 Check out our New Website
Our website has been redesigned and updated with a modern look and feel, including improved navigation and user experience. We've added new features that make it easier to access information quickly and have made great strides towards ensuring that our new website is WCAG 2.1 AA Conforming to meet ADA Compliance Requirements. We are excited to share this new website with you and hope that it will improve your overall experience as you explore our content at AgeWellVT.org.
We have also included a new events calendar on our new website, which provides an overview of upcoming trainings and classes for older adults and caregivers. This new feature allows users to easily review the full schedule of activities, including dates and times for each event, as well as access registration information and directions when needed. It's also easily searchable and filterable by categories, making it easier for users to find information faster: AgeWellVT.org/events.
You're invited – Join the March for Meals
Join the 21st annual March for Meals – a month-long, nationwide celebration of Meal on Wheels and our older neighbors who rely on this essential service to remain healthy and independent at home, now even more so amid a lingering pandemic and high inflation.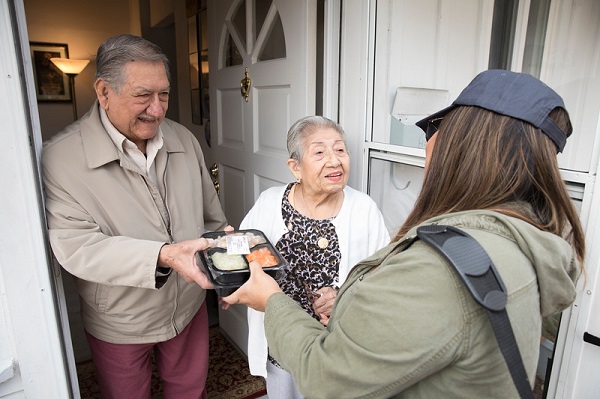 The annual March for Meals celebration commemorates the historic day in March of 1972 when President Nixon signed into law a measure that amended the Older Americans Act of 1965 to include a national nutrition program for seniors 60 years and older. This critical support and federal funding have fueled the growth of the Meals on Wheels network for more than 50 years.
Throughout the months of March & April, hundreds of Meals on Wheels programs across the country reach out to their communities to establish a network of support that will enable them to serve America's seniors all year long. As the largest Meals on Wheels provider in Vermont, Age Well oversees more than 70 routes, serving over 225,000 meals each year. A volunteer staff of 400 drivers, deliver meals to seniors every day of the week.
"March is an important time for us to come together to ensure that Meals on Wheels is there for all of our senior neighbors in need," said Ellie Hollander, President and CEO of Meals on Wheels America. "The demand for services is already great and approximately 12,000 Americans are turning 60 every day. We must maintain and expand the programs that have helped so many get through this unprecedented time in our nation's history. We can't do it alone. It takes all of us to keep the nationwide Meals on Wheels movement going."
For more information on how you can volunteer, contribute or speak out for the older adults in Northwestern Vermont this March, visit AgeWellVT.org/MarchforMeals.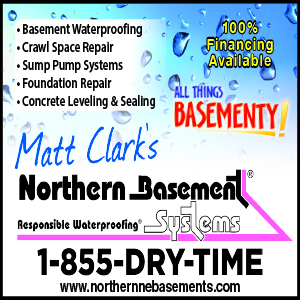 Ways You Can Give Back
Sponsor a Meals on Wheels Route: Are you an area business that wants to make a positive impact on our community? Are you looking to expand your brand awareness through a trusted source? Consider sponsoring a Meals on Wheels route. Cause-marketing benefits accompany each level.
Volunteer: Let's do lunch! Give your time and impact a life. Pick up meals at a central location and deliver them to a senior's home. Commit to what works in your schedule, whether it be once a week or once a month. Meals on Wheels volunteers are needed now. Call 802-662-5229 or email volunteer@agewellvt.org today to learn more.
Donate: Buy lunch for an aging Vermonter. Just $50 is enough to provide a nutritious meal, friendly visit, and safety check for an entire week. Make your tax-deductible gift today online at AgeWellVT.org or mail a check made out to Age Well to 875 Roosevelt Hwy, Ste 210, Colchester, VT 05446.
Learn more about Age Well's services, March for Meals, volunteering, and other ways to give back by calling the Helpline at 800-642-5119 or go online to AgeWellVT.org.
Related Articles & Free Vermont Maturity Magazine Subscription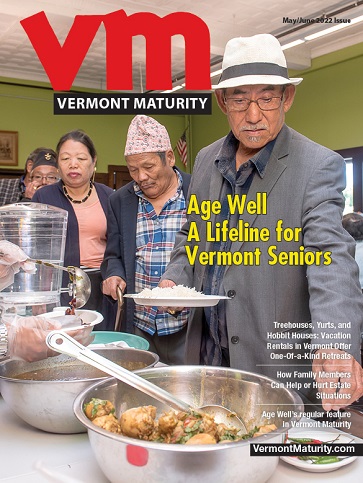 6 Tips and Tricks to Lift your Mood
Age Well Nutrition Director Receives Prestigious Award
Why Choosing a Long-Term Care Facility for an Aging Parent is the Ultimate Act of Compassion
Free Subscription to Vermont Maturity Magazine