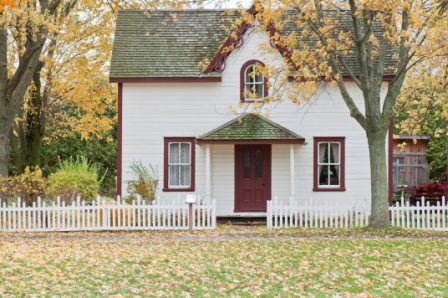 The market for second homes, which include townhouses and condominiums, is labeled "strong" by area Realtors. The senior population is well represented among those people choosing to buy a Vermont home, often used for only a portion of the year, to complement a primary residence in another state. Among the Realtors reporting on the subject are those who have earned the Senior Real Estate Specialist (SRES) designation.
"The Senior Advantage Real Estate Council (SAREC) is an organization of real estate agents specializing in servicing the unique lifestyle needs and concerns of maturing Americans when buying, selling or investing in real property. The SRES designation identified members, who must be members of the National Association of Realtors and who have completed a specific, proprietary certification program qualifying them to specialize in servicing the 55-year-old and above market," explained Carol Audette, SRES, of Coldwell Banker Hickok and Boardman in Burlington.
It is difficult to pinpoint the number of houses earmarked as a "second home" since most sales are reported under the broader categories of single-family homes or condominiums. However, those who deal with the senior market can readily point to clients who have gravitated to Vermont for a variety of reasons, the most common being "appreciation of the laid-back lifestyle" and "to be near children and grandchildren." The term "second home" is not interchangeable with "vacation home," clarifies Audette, noting that parents often foot the bill for their college students or older children who could not qualify for a home at the time.
Second homes are not necessarily luxury properties; some buyers are looking to dispense with the responsibilities of traditional homeownership "We are finding a mixture of wants since those buyers who did not want yard or house maintenance buy a town home or condominium; many are looking to a smaller home on the lake and some just want a seasonal cottage for five months." She adds that many of her clients in the past four years sold their primary Vermont homes,  moved to retirement communities in Florida, and downsized to camps or modular homes in Vermont for the summer months.
Janice Battaline, SRES, of REMAX North Professionals in Colchester, agrees that second-home buyers voice diverse needs. "Lifestyles dictate the selection of the type of second home. We find many buyers who are looking for the private, luxury home, while others are looking for a second home that is easy care, perhaps in the 'city,' that can be used for occasional weekends in Vermont, or rented out."
In Audette's experience, the market for second homes and vacation homes has slowed in the past four years. That does not necessarily translate to bad news, especially when second homes are seen under the "single-family home" umbrella.
"Our housing prices have been relatively stable and affordable compared to many areas in the country," states Battaline. According to Multiple Listing Service statistics, 36 single-family homes have been sold in Colchester as of September of 2010, for example, with a median sale price of  $467,500. "I believe it is an excellent market for both buyers and sellers. For buyers, interest rates are at a historic low, and prices are realistic, offering greater purchasing power. For sellers, moving to another home affords them greater buying power as well, with the low rates and realistic prices providing sellers with the opportunity to save on their next home."
Besides Vermont, other "hot spots" for second homes for seniors in the United States are certain areas of Florida, South Carolina, and Cape Cod in Massachusetts. "Seniors look anywhere along the Atlantic Coast…or where their grandchildren are," Audette said. Many times you will find seniors' motivation for a second home is to be close to their family, at least for part of the year.
The ramifications of buying a second home in Vermont must be thought through.
"A Special Report on Vermont Real Estate Taxes" published by Vermont Real Estate Today in July of 2010 and posted on the Internet explains that residential property is considered "primary homes and the land on which they sit;" all other property is considered nonresidential property and taxed at a higher rate.

Homes, second or primary, require year-round upkeep and vigilance regardless of how many months or weekends are spent in them by their owners. Here is where property management companies may come in, performing tasks from mowing lawns, to plowing, to keeping tabs on security systems. This is an added cost to be considered.
In general, the specifications for second homes for seniors mirror those of primary homes. A lay-out of one floor helps s helpful for "aging in place" as the needs of seniors change. The proximity to health care and recreational and cultural amenities also comes into play.
The trends in second-home buying are no surprise to seniors who have seen the ups and downs of typical economic swings. "There seems to be more of a desire to bring families together, and rather than taking expensive vacations, many people are opting to gather together at a vacation or second home. Second-home buyers have been cautious in recent years when purchasing real estate; however, the second-home market is still moving forward.  As the economy improves, and the population feels more comfortable with their investments, we see these markets sales only increasing," Battaline said.
This article was contributed by Susan Orzell-Rantanen
Related Articles & Free Subscription
Aging in Place Through Universal Design
Choosing a Good Estate Sale Company
What You Need to Know About Reverse Mortgages
Free Subscription to Vermont Maturity Magazine