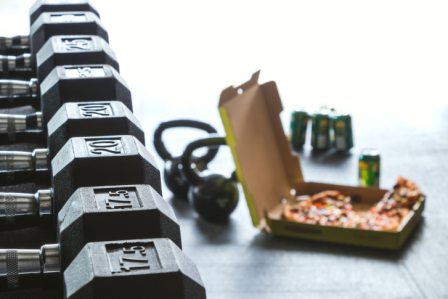 Dr. William Farrell wasn't going to let a little thing like open heart surgery get in the way of athletic achievement. In 2006, two years after surgery, the then 61-year-old psychologist ran his first marathon and this year, at age 65, he set a new world record for the squat lift at the World Powerlifting Championship in Las Vegas, where he won his age and weight class.
Farrell isn't new to the world of weightlifting. He was 18 when he won his first contest and one year later, tipping the scales at 181 lbs., he finished fourth in a national competition with a clean and jerk lift of 325 lbs.
Farrell started lifting the low-tech way. He and a friend made barbells from used pipes, coffee cans and cement. Eventually he saved enough money to order a York Olympic set. Farrell was 16 when the 315 lb. set arrived and he immediately set to work. In ninth grad,e he was already the strongest boy in school although he only weighed 160 pounds. When a fitness instructor came to his Wilton Connecticut high school, the Athletic Director chose Farrell to come on stage for the assembly. The instructor put 225 lbs. on stage, not expecting the young man to hoist the weight. Instead, Farrell lifted it without a problem. "It was a good boost to my ego," he said. Farrell also ran track in high school and held the school discus record for more than 20 years.
After graduating, Farrell continued to lift weights, competing in Amateur Athletic Union (AAU) events in Olympic lifting. After winning his weight class at a New York City contest, he was invited to train for the Olympics, but declined in order to concentrate on his studies. In 1964, Farrell finished fourth in the Teenage Nationals. He noticed that other weightlifters were starting to take steroids, which were legal at the time.
Farrell didn't want to do that and realized that he would not be competitive without them, so he stopped competing in favor of completing his doctorate and running.
In 1970, Farrell came to Vermont for graduate school. After working in New York and North Carolina, he returned for good in 1985 and currently lives in South Burlington. Professionally, Dr. Farrell wears many hats. He serves as an expert witness for Workers' Compensation and personal injury cases, but he also does counseling and disability consultations. In his line of work, he came to realize how much effect stress has in Workers' Compensation cases. "When people are injured," he said, "there is an effect on their mood and brain function. Stress can actually kill cells that control injury and damage the brain." Farrell noted that exercise and SSRI anti-depressants can regenerate neurons.
Further research by Farrell uncovered studies which showed that exercise can improve moods, help the immune system, and regenerate damaged brain cells. One study found a 3 percent increase in brain volume in older men who did aerobics three times a week, compared to a control group which only stretched and did yoga. This led Farrell to begin work on his book, tentatively titled "Live Longer, Healthier and Happier."
Although exercise is the focus of the book, it also discusses nutrition, anger management and "rational ways of thinking." Farrell notes that resistance training is good for people of all ages, but is particularly beneficial for those over age 50 to prevent sarcopenia, the degenerative loss of muscle mass and strength associated with aging. Farrell stresses that women, as well as men, should complement their aerobics with strength and balance training.
After heart surgery, Farrell decided to move from shorter distance races to his first marathon in Stowe, followed by the Vermont City Marathon in 2007 where he accompanied his daughter. Distance runners tend to lose muscle mass and Farrell wasn't quite willing to give up lifting weights. After his second marathon, he gave up the sport, joined a gym and rediscovered his passion. He started with physique/bodybuilding contests, winning Grand Master Mr. Vermont in April and then the Battle of the Burgh in Plattsburgh the following month. He was "forced" to compete the following year in Plattsburgh since he was featured on the 2010 poster.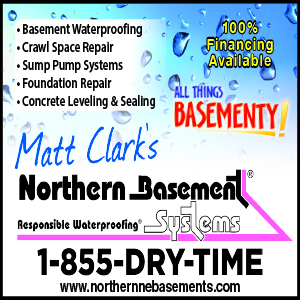 Although he enjoyed the victories, Farrell disliked the fact that physique competitions require six months of dieting and a sprayed on tan. His competitive edge remained, and checking out the record books, Farrell thought he might have a shot at some Power Lifting records. Power Lifting differs from Olympic-style lifting in the types of lifts used. There are a number of different federations, but Farrell chose to enter the competitions run by 100% Raw because they drug test their competitors and are extremely strict about all rules including a prohibition on equipment such as knee wraps and ply suits.
To stay in shape and keep his weight at 198, Farrell eats six small meals a day, takes dietary supplements and tries to keep regular hours. His diet consists of roughly 60 percent carbohydrates and 30 percent proteins with egg whites, cream of rice and rice cakes for the first and last meals of the day, and lean meat, rice or baked potatoes and vegetables for those in between.
In early 2010, Farrell won the Grandmaster division of the American Challenge National Powerlifting Championship, setting world records in the deadlift and strict curl competitions. His most recent competition attracted weightlifters from five countries including those as far away as India. Farrell is still second-guessing his performance at that event; he is confident he could have beaten the world record for his age and weight if he had realized that his fourth attempt didn't count towards the overall record. Still, he holds the record for bench press and squat, as well as strict curl.
Farrell stresses that while exercise is good, exercise with others is even better. Rather than work out in a basement, he trains with friends at a gym and believes the combination of exercise and social connection has improved his immune system, as well as his mood. Barring injury, he hopes to continue weight lifting as long as he can. "I'm particularly strong in certain ways," he said, "and this way I can maximize my potential. This is my forte and I like to win."
This article was contributed by Phyl Newbeck.
Related Articles & Free Subscription
10 Benefits of Weightlifting for Age-Related Muscle Loss for Seniors
Exercisers in Their 40s and 50s Should Agercise Their Workouts
The Importance of Strength Training
Free Subscription to Vermont Maturity Magazine