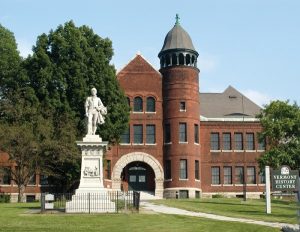 Sure, you think you know all about the sites of importance in Central Vermont. There's the Vermont Historical Society Museum in Montpelier, the Ben & Jerry's Factory in Waterbury, and downhill skiing at Mad River Glen and Sugarbush in the Mad River Valley. But you may not know some of the smaller, hidden treasures like Morse Farm, the Red Hen Bakery and the Waterbury Station. Whether you want to eat, shop, or just have fun, there are plenty of things to do in Central Vermont.
Those looking to learn more about the environment can visit the North Branch Nature Center in Montpelier. This 28-acre reserve along the North Branch of the Winooski River has trails and nature programs. If you want to combine a number of activities, you can't go wrong with Morse Farm. Sam Anderson of the Central Vermont Economic Development Corporation insists the farm has the world's best maple creemees. In addition to tours of the sugar house, Morse Farm features multimedia displays in a woodshed theater, a nature trail, country store and an outdoor Vermont farm life museum complete with whimsical carved folk life characters created by Burr Morse. "It's a real slice of the region," said Anderson.
Just down the road in Barre, you can visit the Vermont Granite Museum, located in an old granite manufacturing plant. The interactive museum provides information on Vermont's history, geology and industrial heritage. For more examples of fine granite craftsmanship, a trip to the Hope Cemetery in Barre is also in order. The 65-acre cemetery dates back to 1895.
The town of Middlesex doesn't often come to mind as a tourist mecca, but it would be wrong to drive from the Montpelier/Barre area to Waterbury without stopping. If you did, you'd miss out on Red Hen Bakery, where visitors can watch bread being baked through a glass window and then sit down for a great localvore lunch. Dessert is next door at Nutty Steph's Chocolate Shop, but other area attractions include Montpelier Mud, a pottery studio, school and gallery, and Ann's Weavery, featuring handcrafted clothing, accessories and gifts.
Up the road in Waterbury is the Waterbury Station and Green Mountain Coffee Visitor Center, a restored 1875 train station (still serving the Amtrak line) with interactive displays, hands-on exhibits and coffee to drink or purchase. At the Cold Hollow Cider Mill, also in Waterbury, visitors can watch cider and honey being made and purchase baked goods and other Vermont products. Other outlet stores on the Stowe Road include Danforth Pewter, Lake Champlain Chocolates and Cabot Cheese. Of course, if it's cheese you're after, you're best off going straight to the source and taking the Cabot Cheese factory tour at the plant in Cabot.
Recreational opportunities abound, including two in Montpelier: The East Montpelier Trail Network, which consists of seven interconnecting trails, each roughly two to three miles, and Hubbard Park which boasts 194 acres and includes seven miles of trails, two picnic shelters, a small pond and a 54-foot tall stone observation tower.
If you're looking for water sports, visit the Waterbury Center State Park or Little River State Park. The former is a 90-acre day use park with 22 picnic sites, a swimming beach, nature trails, boat rentals and concession, while the latter is suitable for overnight trips in its campground with 81 tent/trailer sites, 20 lean-tos, three cabins, swimming beaches, boat launch and rentals, baseball field, and a nature museum.
The Mad River Valley is known for its outdoor recreation opportunities, but not all involve ski slopes. The historical society has a self-guided walking tour in Historic Waitsfield Village which includes a variety of remarkable buildings in the traditional New England settlement pattern of multi-use structures. The tour also passes by the Madsonian Museum of Industrial Design and provides the opportunity to view local artisans at work. Another walking opportunity is the two-mile long Mad River Greenway, with its view of the mountains. The Greenway provides a great opportunity for birders, as well.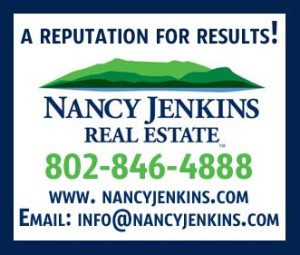 Since walking can make a person hungry, the Mad River Valley features a number of eateries including the Green Cup Café, which grows much of its own food, and the Big Picture Theatre & Café, which is famous for its very small maple glazed donuts. The Big Picture is a multi-purpose community-use facility. Other options are the Easy Street Café and the Warren Store. Susan Klein, Director of the Mad River Valley Chamber of Commerce, said no trip to the Mad River Valley is complete without visiting the three covered bridges (two in Waitsfield and two in Warren) and the two waterfalls. Warren Falls is 1.8 miles south of town and somewhat hidden from view, while Moss Glens Falls in Granville has a boardwalk which allowing visitors to get closer to the action.
In Montpelier and Waitsfield, the farmers' markets sell more than just produce. Both markets, which take place on Saturdays, feature the best of the local artisan community. The Capital City Farmers' Market is on the corner of State and Elm streets, while the Waitsfield Farmers' Market is located on the Mad River Green. Both markets start at 9 a.m. and last until 1 p.m.
This article was contributed by Phyl Newbeck.
Related Articles & Free Subscription
Skiing in Vermont: Big Ideas and Quirky Characters
The Vermont Republic – The Story of When Vermont was an Independent Country
Vermont State Parks: Top 5 Views
Free Subscription to Vermont Maturity Magazine