Planning a visit to Poland, where his ancestors had lived, Bernard Janicki went online and tracked down the parish priest in the village where his mother had been born. When he arrived in that small town, the pastor helped him examine church records dating back to the early 20th century.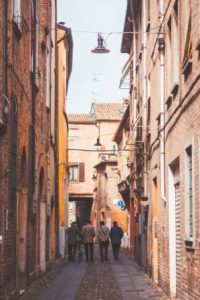 Using the information he gathered, plus additional data he got on the Internet, Janicki was able to trace his grandfather's lineage to 1819 and the maternal side of his family all the way back to 1751. Thus, he became one of an increasing number of people who have made genealogy tourism — combining travel with research to trace their family roots — one of the fastest growing segments of the tourism industry.
Many people use the wealth of records and information available online to begin their trip down memory lane without having to leave home. A few strokes on a computer keyboard can unearth census records, ship passenger lists, immigration documents and a treasure-trove of other data.
The National Archives contains a mother lode of information. The Family History Center of the Church of Jesus Christ of Latter-day Saints is the world's largest depository, with records from more than 100 countries.
More than 2 million people have subscribed to its website, Ancestry.com, which claims the title of world's largest online resource for family history information. It has digitized, indexed and put billions of historical records on its 18 separate websites, and its users have created more than 70 million family trees. A number of other sources can add to the avalanche of facts and figures.
But no amount of knowledge can compete with the thrill of making personal contact with relatives you might not have known existed or visiting places where your forebears lived and your family roots were planted. For those who seek that experience, there's a choice of tour companies that offer both organized group trips and individual visits to states and countries where birth, marriage, death and other sources of information await discovery. There even are genealogy cruises for people who prefer to combine a learning experience with the opportunity to take to the high seas.
Family Tree Tours takes small groups of travelers to Germany, Poland and Ireland, where they stay in one place as home base and explore by train. The company obtains research information from tour members in advance, which is forwarded to researchers on the scene who make contacts and arrange meetings in each family's village. Family Tree also offers private tours.
Several firms arrange visits to Salt Lake City, where participants have access to the voluminous records available at the Family History Center. When not poring over records or seated before a computer, visitors may spend free time enjoying extra-curricular activities such as attending a rehearsal of the world-famous Mormon Tabernacle Choir and touring the magnificent Temple Square Garden, which sprawls across 35 acres. Among tour companies that offer research visits to Salt Lake City are Ancestor Seekers and Ann-Mar Genealogy Trips.
A one-stop-shopping website for an international inventory of genealogy research tour providers is Ancestraltravel.net. It offers direct links to the websites of the companies that are listed.
Another must-see website is Cyndislist.com, a free categorized and cross-referenced list of more than 335,000 links to helpful resources. Categories include localities, ethnic groups, religions and more. This can help people planning a trip to locate archives, courthouses, cemeteries and other places where they can seek family history information before they leave home.

Those seeking the ultimate in a personalized tour may find what they're looking for at Ancestralfootsteps.com. A researcher accompanies clients throughout their journey to places where their ancestors lived, attended school, worked and worshipped. Its luxury offerings might even include travel by private jet and a chauffeur-driven car.
Roots researchers who prefer to combine the pleasures of a cruise with their family exploration also can find inviting alternatives. For example, Legacy Family Tree cruises combine daily genealogy classes taught by experts in the field with itineraries that range from the Caribbean and Panama Canal to Alaska and Australia.
When not getting valuable information and assistance relating to their family history hunt, passengers can enjoy the usual cruise ship amenities and activities, plus some surprises such as an ice-skating rink, miniature golf and classes in wine-tasting, jewelry-making and other pursuits.
People who sign up with Cruise Everything for a genealogy voyage get to help plan the subjects that experts in the field will discuss. Passengers receive a questionnaire several months in advance that allows the speakers to cover the topics of greatest interest.
When You Go
Family Tree Tours: Familytreetours.com
Ancestor Seekers: Ancestorseekers.com
Ann-Mar Genealogy Trips: Genealogytrips.com
Legacy Family Tree cruises: Legacyfamilytree.com
Related Articles & Free Subscription
Hold the Salt—Five Freshwater Havens for a Lakeside Retirement Overseas
Retire to Europe on Less Than $35,000 a Year in These 7 Places
Turn Your Genealogy Hobby Into a Side Business
Free Subscription to Vermont Maturity Magazine