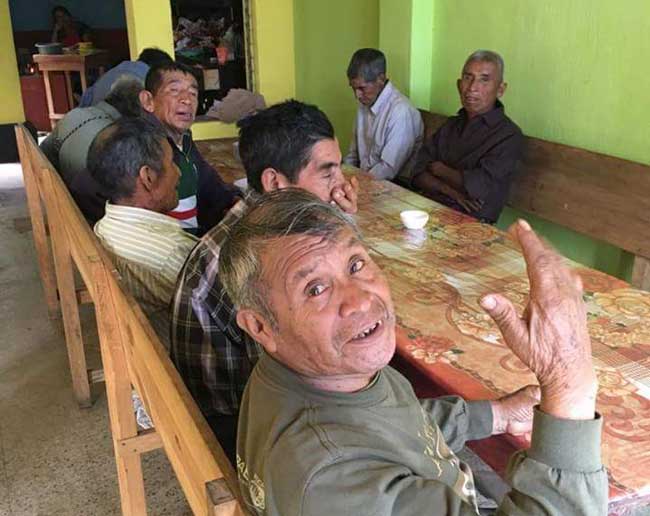 Full-time college student and part-time worker Emily Keller has more on her mind than your typical millennial. While sitting in biochemistry class, it's not unusual for the Vermont native to receive an emergency text sent from 3,400 miles away in Central America, asking for guidance on the crisis of the day. Keller's organization, Cosechando Felicidad (Harvesting Happiness), works with the people of Santa Maria de Jesús in Guatemala, providing food, resources and hope for a better life. She co-founded the organization with her friend Brennan McMillen in June.
Keller began thinking about the less fortunate on volunteering trips she took with her parents to South America when she was in middle school. "My parents thought it was an important experience to have," Keller said.
Keller and McMillen began taking annual volunteering trips to Santa Maria de Jesús in 2009.
Last year, an elderly villager in Santa Maria de Jesús approached McMillen and asked if she would buy him lunch. He had not eaten in three days. Without hesitation, McMillen treated him to a simple, but satisfying meal. She did so again the next day. In that culture, the elderly are often viewed as unworthy of time or resources, according to Keller. 
That one act of kindness would lead to great things. 
Currently, Harvesting Happiness serves meals to up to 40 people three times a day, including the man McMillen treated to lunch months before. Food and supplies are purchased from open-air markets, helping the local community. If a person can't make it to the building, the volunteers will bring the meals to them. Each meal costs, on average, a total of 40 cents. 
"We're like Meals on Wheels, without the wheels," Keller said. 
Guatemala has a high rate of mortality, malnutrition and gender inequality, Keller said. Many of its residents earn less than $1 a day doing back-breaking field work or manual labor. Domestic abuse and alcoholism are common. 
In addition to providing eggs, tomatoes and tortillas for breakfast, the volunteers also transport people to medical appointments and subsidize the cost of medications. One woman is scheduled for gallbladder surgery thanks to the efforts of Harvesting Happiness—an expense that would typically be beyond her reach.
Harvesting Happiness is run by a hands-on board of directors comprised of Keller, McMillen and four young Guatemalan men, plus one full-time employee (a single mother of three children) and two dozen volunteers. Keller said she considers them family.  
"To us, a successful organization is run by people in the community being served and runs year round, whether Americans are present or not," the organization's website, www.harvestinghappiness.org, states. "These are goals we will always strive for. We would be absolutely nothing without our Guatemalan volunteers and cannot thank them enough for what they are doing."
The organization exists solely on private donations, sometimes found in the most unlikely places. For example, during a recent flight back to the States, Keller was moved from her assigned seat. Her new seatmate was a business executive from Russia. They starting chatting. The woman was so impressed with Keller and her cause that she gave her a check before the plane landed. Later, the donor and her colleague met Keller in Guatemala with food donations from their employer. They spent time with the villagers and were moved to tears, Keller said. So moved, in fact, that they gave Keller enough money, from their personal accounts, to pay rent for a full year for a bigger, more efficient building. 
Keller shares her passion with church and school groups, including a Nov. 11 presentation at Williston Central School.  
"Students were very interested to learn what people's lives are like around the world," teacher Deborah Thomsen-Taylor wrote in an email to Vermont Maturity. "Their awareness of extreme poverty is heightened. I also believe they heard a very important message, 'one person can make a difference in the world.' Emily is an impressive reminder of how one person can make a difference."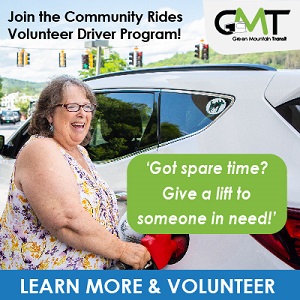 At the end of the presentation, students donated spare change or dollar bills. Altogether, the students contributed $96. 
"While this may not seem like much, it is amazing what a little bit of spare change can provide to the individuals who go to Emily's center," Thomsen-Taylor wrote. 
"Vermont provides a very tight-knit and welcoming community, and that's part of the reason this works," Keller said. "People get behind grassroots efforts and get excited to help. The money donated here goes so far down there." 
What does the future look like for Harvesting Happiness? 
Keller will return to Guatemala in January for four months, joining McMillen. She has visions for a day care, after school program, English classes and a dental office (the village of 16,000 has no such luxury). Keller plans to go to dental school after she graduates from UVM's College of Medicine. 
"Being part of the change in people's lives is part of what motivates me," Keller said. 
She said a villager once told her, "When you leave, the hope leaves with you." If Keller has her way, Harvesting Happiness will not ever let the light of hope dim. 
"I wouldn't want to be doing anything else," Keller said.
For more information or to donate, visit Harvestinghappiness.org.
Related Articles & Free Subscription
Volunteering in Retirement Makes Life a Joy
Free Subscription to Vermont Maturity Magazine