Last-minute pack rats, beware. Traveling in style does not have to be an oxymoron. While many of us love to schlep on our ratty jeans and T-shirts for a plane ride, there are lots of ways to look great while seeing the sights this summer. But it does take a little bit of planning before you hit the tarmac.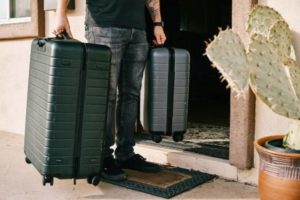 Whether you're flying off to an adventure in Italy or rolling down the road to rendezvous with college girlfriends, here are some tips to packing it in in style:
Choose Luggage Carefully
This is more important than most of us realize: With new airline regulations about carry-on luggage, having lightweight but heavy duty portable roller cases and totes are critical. Tip: Black does go with everything, but hot pink is easy to spot at the airport carousel. And another tip: Pack makeup in a small zippered bag that can double as a clutch for evenings out.
Make a List
Yes, it may take a little more time than just throwing in what you wore last week into a suitcase, but thinking through what you will be doing on your trip will pay off, and you don't want be stuck slogging through sand in stilettos at the beachfront clam shack. Start at least a few weeks ahead if possible, so you can fill in the blanks if you need to.
Think Double Duty
This is a no-brainer, but I do have friends who think they have to wear something different every day, complete with matching accessories.
Whew. That is just too much to pack, right? Instead, think about ways the same item can be worn different ways: a slinky tunic dress can be worn over a swimsuit and dressed up for cocktails, or a cardigan sweater can be worn buttoned up for a daytrip exploring ancient ruins and left open over a camisole for dinner at night.
Mix and Match
The best advice I have is to choose two colors, and plan your travel wardrobe around them • hen add accent color with accessories. Black and white is usually my go-to travel combo accessorized with red or turquoise shoes and jewelry. A bold-colored handbag or tote is also another great way to add some style factor to your wardrobe.
Go for Wrinkle-Free Fabrics
I love linen, but I usually leave these clothes behind when I travel. Instead, I like to pack cotton-nylon blends of T-shirts and pants and tissue-weight cotton skirts that are easy to roll up and wear right out of the duffel bag. Soft knits are perfect for a long plane or car ride. Loose-fitting cotton or jersey tank dresses and tunics also make great travel companions.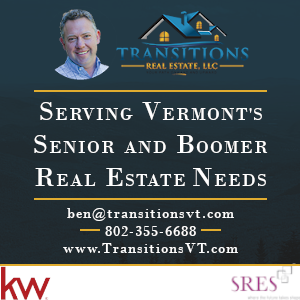 Add Accessories
Freshen up those mix and match pieces that you double up on wearing during your vacation with extra accessories that will transform your outfits. Try an oversized scarf that you can use as a shawl at night and perhaps a swimsuit cover-up during the day. One statement necklace or cuff bracelet will also give your travel wardrobe a style boost as will a head wrap scarf, another big trend this summer. An oversized tote can double as a beach bag. And packable hats are a must-have for sun protection.
Travel in Flats
Flip flops may be your go-to shoes for travel, but standing in the security lines at the airport barefooted is not my idea of fun. Instead, I wear sheer socks and tuxedo-style flats that are easy to slip on and off. For dressed up occasions, I like to substitute metallic thong sandals for flip-flops. Canvas slip-on espadrilles are another favorite. And yes, I always pack my sneakers for hikes and long walks.
This article was contributed by Sharon Moseley.
Related Articles & Free Subscription
Hold the Salt—Five Freshwater Havens for a Lakeside Retirement Overseas
Thrifty Travel: How to Find Inexpensive Travel Accommodations
Free Subscription to Vermont Maturity Magazine