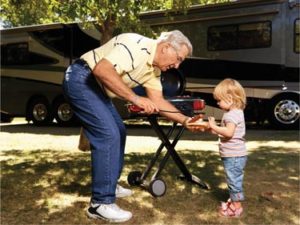 Vermont has long been the ultimate "nature lover's getaway" with its expanse of pristine countryside and breathtaking scenery. There are more than 100 campgrounds sprinkled throughout the state, inviting Vermonters to spend a little time getting to know the landscape of the Green Mountains. Camping is an
excellent and affordable "staycation," and whether tent camping or travelling in an RV, exploring Vermont through the outdoors is a great way to spend the warmer months.
When picking out a campground, consider the amenities it offers and who those amenities might attract. Seasoned RVers know to look for necessities such as hook-ups and electricity, but the type of atmosphere you're aiming to find is important, too. If you're looking to relax without the presence of children and off-leash animals, steer clear of places that offer pools with waterslides and those that allow off-leash dogs. Generally, quieter sites can be found at places where fishing is the biggest attraction and where there are fewer amenities geared towards families with young children. If you are travelling with the family and want to be able to sit and relax while the kids or grandkids explore, make sure to look for a campground that has a playground and/or game room.
Food
More than a quarter of the towns in Vermont have farmers' markets during the summer months, which are a great stop to break up the drive to the campsite and pick up some locally grown produce. Most farmers' markets run weekly throughout the summer, and have locally made crafts and baked goods in addition to produce, meats and cheeses. RV campers have the advantage of having a kitchenette to prepare food, but tent campers need to think more about what they're bringing, as cooking methods are different on an open fire. Pre-planning your meals and supplies is especially important for those that are going to partake in outdoor recreation such as hiking or kayaking. Keeping your pack light will make long hikes easier and reduce the amount of waste you bring in and out on your excursions. Vermont has a reputation for great hiking, and outdoor enthusiasts should make sure to hit the trails while vacationing .
The United States Army Corps of Engineers has made camping easier and more affordable for seniors by offering "Senior Passes" that provide discounts for some fees associated with using national parks. Good for camping within the national park network, these passes encourage seniors to get out and explore.
Burlington
Camping in the Burlington area allows you to feel like you're in the deep woods while still being close to the heart of the city. North Beach, a popular summertime destination with stunning sunsets and ample sandy shores, offers more than 100 campsites within walking distance of the Lake Champlain waterfront. The campgrounds are RV-friendly and located on the bike path that traverses Burlington. Bike from the campsites down to the base of College Street and you'll find a free shuttle that will take you up the hill and onto Church Street for shopping, food and street performances.
Rutland County
Rutland County offers scenic camping experiences such as Lake St. Catherine State Park in Poultney. Known for fishing and boating, this park is great for a more low-key trip and has 50 tent/trailer sites and 11 lean-to sites. Lean-to sites are a great way to explore camping without having to really "rough-it," and provide more protection from the natural elements than tent camping.
Close to Middlebury is the Waterhouses Campground & Marina in Salisbury, which offers a more "modern" camping experience. Complete with a restaurant and bar, high-speed Internet and hotel-style rental suites, this site embodies the hikers slang term "glamping" a.k.a. glamorous camping. These sites are ideal for an off-the-cuff trip — with so many amenities available there is little need for the careful planning and packing that camping typically requires.
The Islands and NEK
Northern Vermont offers many great camping opportunities, especially in the two geographically distinct areas of the Champlain Islands and the North East Kingdom (NEK). The islands are a picturesque snapshot of Vermont's fusion of lush greenery and lakeside simplicity, ideal for a camping getaway. Grand Isle State Park is a great place for an extended camping trip, as there is so much to explore. Over 4,000 feet of lakeside access and more than 100 campsites including four cabins and 36 lean-tos make this Vermont's second largest and most visited campground. International destinations like Montreal are just a quick drive away and the park is in close proximity to Isle La Motte, where the Chazy Reef, a 480 million-year-old reef deemed a National Treasure, is located.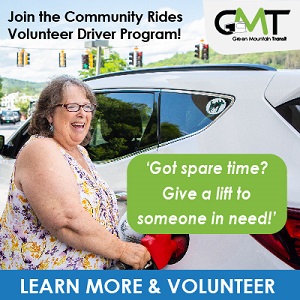 A great low impact daytime supplement to a camping trip is a driving tour. With gas prices remaining high and the occasionally patchy roads found in areas like rural parts of the Champlain Islands and the NEK, it's best to tow a car for this trip if you're taking an RV and plan on roving outside of the campground. Remember to practice driving elements such as backing in to the campsite with a tow to make sure that you've mastered all the skills necessary to ensure safety and fun.
Book in Advance
No matter which campground or state park you plan to explore this summer or fall, make sure to book your camping weekend (or week!) in advance as sites fill up quickly. Creating a checklist of needed supplies a few days before you plan to embark will make packing a breeze and cut down on lugging around unnecessary items. It's always a good idea to call the campground the day before and make sure they have your reservation, and to look at your planned route before take-off. With the car or RV packed, the kids and/or grandkids buckled in, and a Senior National park pass in hand, there is nothing keeping you from making this your best 'staycation' ever.
This article was contributed by Becka Gregory.
Related Articles & Free Subscription
Enjoy an Outdoor Summer Staycation in Vermont
Free Subscription to Vermont Maturity Magazine