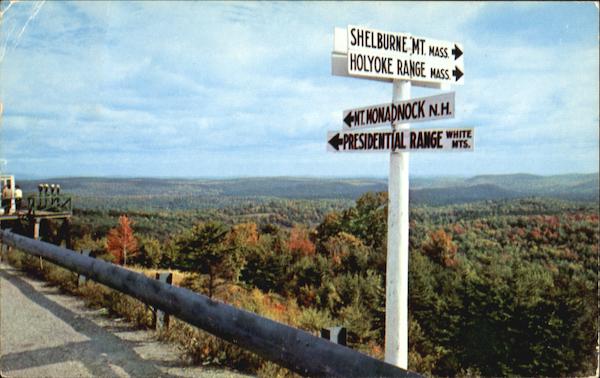 Scenic routes showcase the best of Vermont's farms, mountains and countryside. There is no such thing as an ordinary drive through Vermont. Virtually any road taken is bound to offer something attractive to look at, whether it's a scenic landscape, an historic or architectural highlight or even a flashing glimpse of wildlife.
But a state with such perpetual eye candy has its highlights, places where time seems to stop as the magic and majesty of the view takes over. Here are a few such places that are well worth the drive.
Hogback Mountain
When it comes to sweeping vistas right from your car window, it's hard to beat the one from atop Hogback Mountain, between Brattleboro and Wilmington on Vermont 9 west. The "Thousand Mile View" from the roadside lookout atop the 2,410-foot mountain has been a popular tourist stop for decades, even as nearby amenities – including a summit restaurant and lift-served alpine ski area – have ceased to operate. On a clear day, eagle-eyed onlookers can identify dozen of peaks, as well as reservoirs, lakes and other landmarks in the distance. The gift shop adjacent to the viewing area has available maps that can help give you the lay of the vast, surrounding land.
Route 100 Scenic Byway
A right turn onto Vermont 100 north sets travelers onto a 138-mile scenic byway that meanders along the eastern edge of the Green Mountains through 20 towns, and affords some of the most unforgettable scenery in the state along the way.
Though it is by no means the most efficient route of travel northward through Vermont – long stretches of twisty, rising and falling single lanes in either direction make passing virtually  impossible – the scenic byway affords those not in a hurry a wealth of mountains, lakes, farm country and other scenic and historical attractions.
During the winter, magnificent vistas of snow-capped mountains abound, especially in the vicinities of the major ski areas along the route: Mount Snow, Stratton, Okemo, Killington and Pico and Sugarbush.
Yankee Magazine named the route one of "the most scenic drives in New England," and even regular travelers along the byway are known to stop along the road and take photos, particularly when the mountains are capped in snow or the trees are ablaze with autumn hues.
Mount Tabor
When it comes to leaf-peeping, there is no shortage of fantastic backroads from which to view the state's legendary foliage. But even those travelers looking to make good time can enjoy gorgeous scenery as the miles tick by on U.S. 7 north of Manchester.
Leaving the impressive shadow of Mount Equinox (3,816 feet), the route follows a picturesque valley between Mount Aeolus and Netop Mountain to the west and Mount Tabor and Peru Peak to the east. Emerald Lake State Park is followed by recreational areas at Big Branch and White Rocks, along an area in which vast, uninterrupted stretches of forested hillsides turn into virtual canvases of red, orange and gold in the fall.
One benefit of having such magnificent scenery right alongside one of the state's major thoroughfares is that there is typically plenty of space along the shoulders of the road for stopped vehicles, whereas on many backroads this creates a significant safety hazard.
The Ap Gap
Further up Vermont's "Route 7 Corridor" lies one of the hands-down prettiest drives in the state, one that perfectly encapsulates two of the major attractions people associate with the state: farms and mountains.
It starts at Chimney Point, just across Lake Champlain from Port Henry, N.Y. With the Adirondacks in your rearview mirror, head east along Vermont 17. The road dips through Addison and Bristol, and it feels like driving through a postcard: beautiful barns and silos rise up out of the farms along the way, with breathtaking valley views extending beyond them all the way to their mountain backdrops.
As impressive as that stretch is, the best is still ahead. VT 17 winds through South Starksboro and Jerusalem then climbs up through the Appalachian Gap, a drive that can feel very much like an amusement park ride, especially during the winter.
The ascent between Molly Stark Mountain (2,967 feet) and Stark Mountain (3,662 feet) is a classic example of a Vermont mountain road – a steep grade with numerous switchbacks and S-turns. At the top is a scenic lookout with vantage points on either side of the road, affording a marvelous view down over the gap's namesake pond and across the dramatic skyline.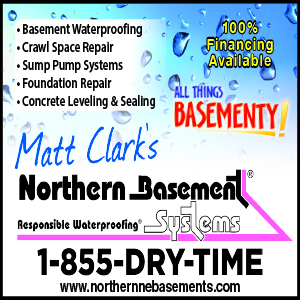 The descent down the other side, past Mad River Glen Ski Area, is no less harrowing and a certain test for your vehicle's braking power as it follows alongside the Mill Brook into Waitsfield.
Pleasant Valley Road
No exploration of scenic Vermont drives is complete without at least one "shortcut," a lesser-known back road that locals and others in the know use to circumvent a more popular route. The best of these shortcuts often provide a far more enjoyable journey, and Pleasant Valley Road between Underhill Center and Cambridge is the perfect example.
Right from the get-go this route provides some of the very best views possible of Mount Mansfield, the largest and most visually iconic mountain in the state. Whereas those who have visited Stowe and navigated its seasonal Notch Road (VT 108) are familiar with the view of the ski area carved into Mansfield's eastern flank, the other sides of the mountain are far more rugged and naturalistic.
This makes the views along Pleasant Valley Road all the more impressive; thickly-forested mountainside sweeps upward toward a steep and dramatic peak that is equally stunning when bathed in early-evening alpenglow or frosted in snow, which it holds well into spring when everywhere else has thawed back to green.
Even after the mountain views have subsided, Pleasant Valley Road still offers photo-worthy vistas of classic farms, valleys and hillsides along its lower portion into Cambridge.
Visitors to Vermont are invariably struck by how beautiful the state is. But even those who live in the Green Mountain State and drive on its roads every day can't help but remain in awe of what surrounds them at virtually every turn.
It's a landscape that is impossible to take for granted.
This article was submitted by Adam White
Related Articles & Free Subscription
Autumn Is Ideal for Jasper Park Visit
Free Subscription to Vermont Maturity Magazine