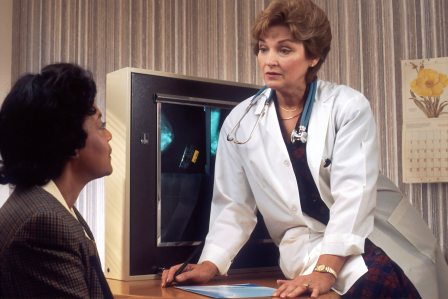 Thanks to the Internet, finding and researching doctors is a lot easier than it use to be. Today, there's a wide variety of websites you can turn to that provide databases of U.S. doctors, their professional medical histories and ratings and reviews from past patients on a number of criteria. Here are some of the best sites available, along with a few additional tips that can help you find the right doctors.
Locating Tips
To help you locate doctors in your area, a good first step, and one that doesn't require a computer, is to ask for a referral. Contact other doctors, nurses or health care professionals that you know for names of doctors or practices that they like and trust.
You should also call your insurance provider, or visit its website directory to get a list of potential candidates. If you or your parents are Medicare beneficiaries, you can use the Physician Compare tool at medicare.gov/physiciancompare. This will let you find doctors by name, medical specialty or by geographic location that accept original Medicare. You can also get this information by calling Medicare at 800-633-4227. Once you find a few doctors, you need to call their offices to verify that they still accept your insurance, and ask whether they are accepting new patients.
Research Tools
There are lots of online resources available to help you get more information.
For example, you can find out if a doctor is board certified at the American Board of Medical Specialties at certificationmatters.org or call 866-275-2267. To learn about malpractice claims and disciplinary action, use your state medical board—see fsmb.org/state-medical-boards/contacts.
Here are some other good websites that can help you find and/or research doctors in your area for free.
This comprehensive easy-to-use site provides doctor's information on education and training, hospital affiliations, board certification, awards and recognitions, professional misconduct, disciplinary action and malpractice records, office locations and insurance plans. It also offers a 5-star rating scale from past patients on a number of issues like communication and listening skills, wait time, time spent with the patient, office friendliness and more.
Vitals.com
Provides background information on doctor's awards, expertise, hospital affiliations and insurance, as well as patient ratings on measures such as bedside manner, follow-up, promptness, accuracy of diagnosis, and average wait time. There's also a patient comment section.
Provides information on training as well as patient ratings on staff, punctuality, helpfulness and knowledge. Patients can also post questions and answers about doctors and get doctor's ratings based on patient reviews.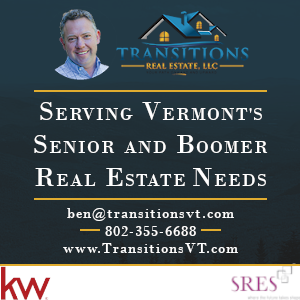 Look Up Tool
If you want to find out how many times a doctor did a particular service and what they charge for it, go to data.cms.gov and click on "Medicare Physician and Other Supplier Look-up Tool" at the top of the page.
When searching for a doctor, it's wise to check out several of these sites so you can get a bigger sampling and a better feel of how previous patients are rating a particular doctor.
Jim Miller publishes the Savvy Senior, a nationally syndicated column that offers advice for Boomers and Seniors.
Related Articles & Free Subscription
Important Legal Documents All Seniors Should Have
Tips for Long-Distance Caregivers
Free Subscription to Vermont Maturity Magazine