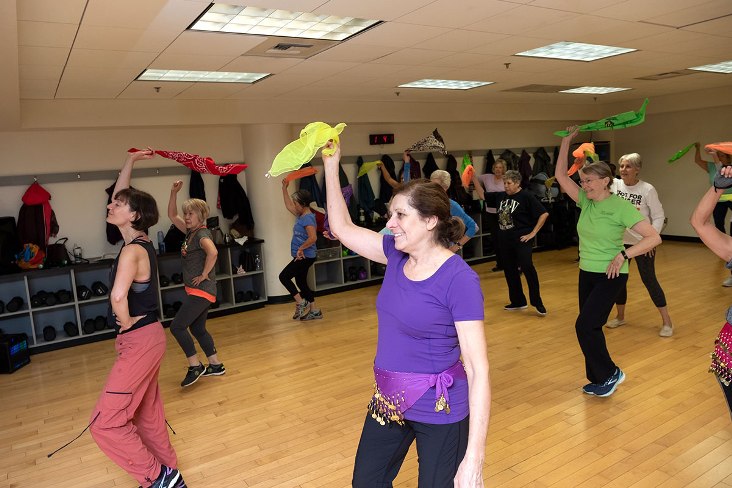 Bonni Martin is 51 and is in the best shape of her life.
No, she's not a paid spokeswoman for the Gazelle Edge Glider, The Flex Belt or any of the other weight loss miracles that monopolize the airwaves at 3 a.m. and convince the insomniac population to call within the next 10 minutes or forever resign themselves to a life without washboard abs.
Instead, Martin is an average Vermont woman who lost 56 pounds in a year's time by quitting smoking, eating sensibly and exercising.
Her exercises of choice?
Walking and jogging during the warm weather months and Zumba – a Latin dance-inspired fitness program – during the wintertime.
"It's a cardiovascular workout," Martin said of Zumba. "Some strengthening, but mostly cardio."
Zumba, which combines salsa, samba, merengue and other forms of dance and martial arts moves, was created by Columbian dancer and choreographer Alberto "Beto" Perez in the 1990s and was introduced to the U.S. in 2001. According to Zumba.com, the exercise craze is now practiced by over 12 million people in over 110,000 locations across more than 125 countries.
Deana Rock, a former Jazzercise instructor who teaches Zumba classes at Perkins Fitness Consulting on Williston Road in South Burlington, said Zumba is less rigidly defined than Jazzercise.
"There's a lot of freedom to the choreography (in Zumba)," Rock said. "You can make up your own choreography if you like, or you can use the choreography that Zumba sends you. Jazzercise is regulated heavily in exactly the kind of music that you do, exactly the moves you do, the order in which you do your music … and then you get monitored once a year."
At a cost of $30 per month, Rock is a member of the Zumba Instructor Network, which lists her as an instructor on the Zumba website and provides her with current Zumba music and choreography.
She teaches both beginner and advanced classes and encourages anyone who's interested to give it a try.
"I teach a beginner class, so if somebody really doesn't have a clue how to do Zumba, I do an hour-long session once a week where I just show people the most basic moves really slow," Rock said. "Eventually they graduate and join a regular class."
Rock said that the key to sticking with Zumba is not caring if you get the choreography correct at first and just going with the flow.
"Technically there are no wrong moves. If you're here and not sitting on the couch eating potato chips, you've made the right move," said Rock. "I've been in classes where someone's just barely moving – and that's their choice – and then I've been in a class where the woman next to me looks like she's going to spontaneously combust if she works any harder."
Bonni Martin, who takes Rock's class once a week with her friend, Linda Zeno, has taken Rock's philosophy to heart.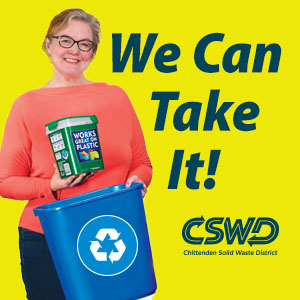 "Even if we can't keep up, we just move. We're too old to care at this point," Martin laughed. "You need to be able to let go of doing it perfectly. You need to be able to laugh at yourself."
The 57-year-old Zeno, who lost 32 pounds in eight months by walking and doing Zumba, shares her friend's attitude.
"I can't tell you we've gotten 100 percent of the steps down, but we're definitely better than day one or two," Zeno said. "You just do what you can do."
At 80 years old, Anna Deller is the oldest member of Rock's Zumba class – but you wouldn't know it from the way she talks.
"It's just a wonderful way to exercise and get out and meet people," Deller said. "If you don't get the correct steps – the dance steps – you can improvise and just as long as you're moving and doing something, everybody's happy."
Deller, who has been doing Zumba for just a few months, said she already feels better.
"My stamina is a lot better," she said. "It makes you feel a lot better. You have a lot more energy. I find I can go up the steps a lot faster."
But Deller added that she's not just doing Zumba for herself, but for her family, also.
"You're not sitting at home just watching the TV and sitting on the couch; you're getting out and doing something for yourself and something for your family, too," Deller said. "I have two sons, two grandsons who are married and a great-granddaughter, and I want to be around a long time to see what happens to them."
This article was contributed by Luke Baynes.
Related Articles & Free Subscription
Exercisers in Their 40s and 50s Should 'Agercise' Their Workouts
Exercises that Help Ease Arthritis Pain and Stiffness
Free Subscription to Vermont Maturity Magazine