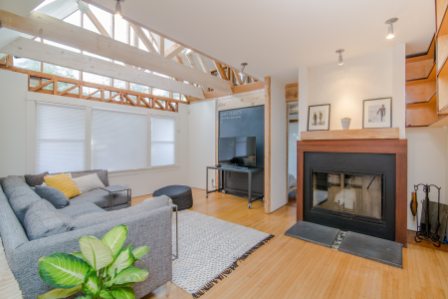 Whether it's the house you've raised your children in or a new place, better designed for senior living, more and more people are starting to make plans for a "forever home" in which they can reside in sickness and in health. Below are some tips for deciding how to choose where you can gracefully age in place.
Stay close to family and friends
We all value our independence but when push comes to shove, it's always reassuring to know that people we can trust are close at hand. Many of us are lucky enough to have neighbors we count as our friends, but if that isn't the case, you might want to consider a location that's close to those you know you can count on.
Make sure you are able to accomplish your Activities of Daily Living
It's important to assess your home in terms of your ability to take care of yourself. Homes with stairs may be difficult for those with mobility impairments and often alterations must be made to bedrooms, bathrooms and kitchens to ensure that seniors are able to move about adequately, take care of personal grooming and prepare meals.  AARP recommends seniors have an occupational therapist perform a home assessment to ensure they can continue to do the things they enjoy, as well as the functions they need to perform for daily living.
Do a cost/benefit of staying vs. moving
As with everything in life, it is important to determine the pros and cons of renovating a home or moving to a new one. Seniors should undertake a detailed cost/benefit analysis before making any decision.
If you're thinking of moving, consult a Senior Real Estate Specialist
Senior Real Estate Specialists (SRES) are Realtors who are qualified to address the needs of home buyers and sellers over the age of 50. The National Association of Realtors lists certified SRES agents in Vermont.
If you plan on staying in your home, consult a Certified Aging-in-Place Specialist
The National Association of Home Builders has a program to certify home remodelers as Certified Aging-in-Place Specialists (CAPS). There are six such specialists in Vermont who are certified to remodel homes for those who plan to live out their lives in that location. CAPS are familiar with the requirements of the Americans with Disabilities Act but will also make light switches and door handles easier to work, improve lighting, and focus on other alterations which might not be immediately apparent to a layperson.
Make  sure you can continue to engage in your favorite activities and interests
For active seniors, it's important to live near the things that make life interesting. Avid skiers shouldn't move to Florida and regular museum and theater goers should probably stay in or near an urban area. The most comfortable house in the world won't make you content if you can't find things that make you happy outside your dwelling.
Familiarize yourself with transportation options
A forever home will feel like a prison if seniors can't find ways to get around. For those who might have failing vision or impaired mobility, it's important to make sure there are available alternatives to the single occupancy vehicle. There are bus routes serving Chittenden County, Central Vermont, Rutland and Bennington Counties, and Franklin and Grand Isle counties, as well as options such as the Special Services Transportation Agency.
Make sure you have appropriate medical professionals nearby
If a senior has a significant medical issue, one key to a happy and healthy living situation is having a suitable medical professional close by. Someone who has been treated by a trusted physician for years may not want to relocate far away from that medical practitioner.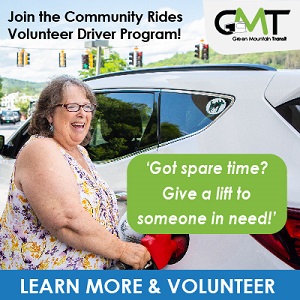 Look into the possibility of transitioning from independence to dependence
Just because you're independent today doesn't mean that will always be the case. Many assisted living environments allow seniors to move from independent living to a more structured situation. It is important to determine whether that transition is possible in the place you want to call home. This includes the possibility of hiring live-in help for those who choose not to relocate.
Explore the option of senior living communities
"Aging in Place" can also mean living in an independent senior living community. There are many advantages to residing in these developments: they are usually located in central areas, providing easy access to grocery stores, transportation, and a variety of things that impact one's everyday needs. Apartments at these communities are also physically designed to accommodate aging in place needs such as larger hallways and entryways to accommodate mobility devices. For a list of senior living communities in the area, visit www.vermontmaturity.com and click on Resource Directory to help you start exploring your options.
Find a place that makes you smile
None of this will work out if your old or new home doesn't have that special something that makes you happy. If you need to be able to step out onto a lawn, don't look at apartment living. If you have a beloved canine companion, don't move to a place that doesn't allow dogs. Above all else, find a home that makes you smile.
This article was contributed by Phyl Newbeck.
Related Articles & Free Subscription
Simple Home Changes Offer Improvements for Safety and Independence
Ten Signs That Your Parent Should Not Be Living Alone
Will Independent Living Become Obsolete?
Free Subscription to Vermont Maturity Magazine