Extend your living space to the out-of-doors with a screened-in porch and you'll have hours of carefree, mosquito-free and fresh-air living. Whether you are screening in an existing deck or porch or building one from scratch, here are a few tips from the pros on how to do it.
David L. Businelli of Studio 16 Architecture reminds folks to check their local ordinances regarding design and new structures. "In many towns and cities, an owner needs to engage an architect to design the structure and prepare documents for filing and to secure permits," he says. Even if you don't require an architect, you may have to submit drawings and obtain required permits. Key issues municipalities consider include placement, safety, engineering, setbacks (distances to neighboring properties) and overall aesthetics. Check with your local municipality and ask to see the building codes; many towns have these available online.
"I think professional help is more needed in the design and documentation of the project," suggests architect Paul Buum of SALA Architects. "The porch has to be 'programmed,' and how it will be used has to be determined first," to help decide placement. Think of using the screened-in porch as an extended room. If you want easy warm-weather entertaining, the porch might be set off of the living room or den; if you are looking for comfortable "outdoor" dining without the bugs, place the porch off your kitchen.
Buum feels there is a lot of leeway in choosing materials for your porch. "If natural wood, then cedar or Douglas fir is often used," he says. "If not, treated structural lumber can be used and covered or cased with a composite board or a cement board, such as hardy board. Screen can be aluminum, copper, bronze or fiberglass."
Screening the area in can be easy. "The simplest method is to staple screen directly to the structure and cover it with the finish wood," Buum says. "More detailed construction methods include building screen sashes, like individual window frames, and stopping them into the structure like windows. Finally, another method is to use pre-made screen doors and jamb them side by side, fixing all the ones that need not operate." Even though the area is screened in, it still will be subject to rain and outdoor weather extremes. "Floor material can also be cedar, but another great product is Iron Woods' Ipe, which is very dense and weather-resistant," Buum says. "It's harder to install and more expensive than cedar, but it's a pleasure to look at and stand on. It ages beautifully with little maintenance."
Rick Goldstein, co-owner of Mosaic Group, spoke about a recent project his company did. "By adding this screened porch, Mosaic basically added a whole new living room to the house," he says. "With the addition of a fireplace, this space is perfect for early spring and late fall gatherings. The screened areas above the fireplace allow for more light into the space and help keep the area cool in the warmer months. Ceiling fans are also a must, as even our screened areas can get very warm. But with a little airflow, they can still feel very comfortable."
You can add months or even full seasons to the "livability" of your porch or deck, Buum says. "Extending the season means controlling the temperature. Fireplaces, wood stoves or temporary electric heat can add to the months spent outside. Also, extended rooflines or overhangs can help keep the water out of the porch (remember that this is an exterior space, even though it's screened in) while providing a great place to sit during a warm rainstorm."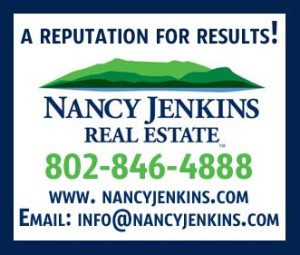 Part of the planning, though, should consider the effect of outdoor elements. "I would say watch the water. This is a room on the outside and is subject to rain and snow," Buum says. "Water will get in during driving rains, so floors should be sloped for drainage, and a means for the water to get out should be planned for. Also, all materials, even those on the inside, should be weather-resistant or pressure-treated."
This article was contributed by Chelle Cordero.
Related Articles & Free Subscription
Creating a Low Maintenance Relaxation Garden
Insider Tips to Boost Curb Appeal for your Home
Turning Your Backyard Into a Resort
Free Subscription to Vermont Maturity Magazine